Academic ERP helps nurture traits of sportsmanship in children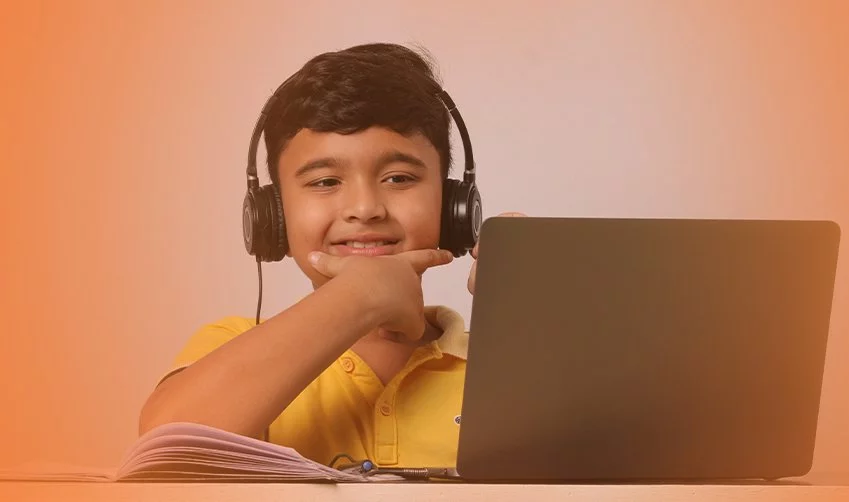 As we step into the last quarter of 2021, we see that the pandemic is receding, and things are looking up. Our health and education sectors have been making revolutionary strides over the past year. For example, academic ERP (Enterprise Resource Planning) software is helping ordinary schools to transform into smart schools.
The United Nations Children's Fund (UNICEF) has also reported, "As the world will likely face more health crises in the future, we must prioritise strengthening the resilience of education systems to mitigate the harm to children's learning. Countries must build capacity to deliver quality education remotely, targeting vulnerable and marginalised children who are often forgotten. Once the current crisis subsides, countries must continue to scale up distance learning and incorporate aspects into everyday schooling for all children and youth."
Several studies suggest that the ERP schools using an efficient Academic ERP have produced better learning outcomes than those without any Academic ERP. One of the prime reasons is because an Academic ERP helps nurture traits of sportsmanship in children. Some of the traits that it instils in children are:
RESPECT & VALUE OTHERS' WORK
One of the most exemplary traits of sportsmanship is that the competitors treat one another with respect. Likewise, when students study in an equitable environment provided by the academic ERP and access the same resources and materials, they respect and value their teachers' and mentors' work as they offer them online guidance and support to study from the comforts of their homes.
A school can hold live Q&A sessions via its academic ERP where teachers and students support each other by engaging in a productive session. Also, there is a discussion forum where students can also discuss relevant topics and help each other clear their doubts.
This helps them with positive reinforcement, and they become more efficient and productive. However, sometimes, a few words of encouragement are all one needs to push harder to achieve their goals. This is best ensured with an academic ERP as help is available to the students 24×7.
Academic ERP ensures that students get customised feedback and study plans according to their performance and weak areas. This ensures that the students are willing to learn from their mistakes. This is one of the most important benefits of an ERP school. Working on the mistakes increases students' chances of future success too.
Hence, academic ERP makes learning enjoyable for every student. As a result, thousands of schools have turned into ERP schools with us.
How does LEAD help build the traits of sportsmanship in children?
LEAD is a new-age enabler of 21st-century kids where it helps them build sportsmanship spirit.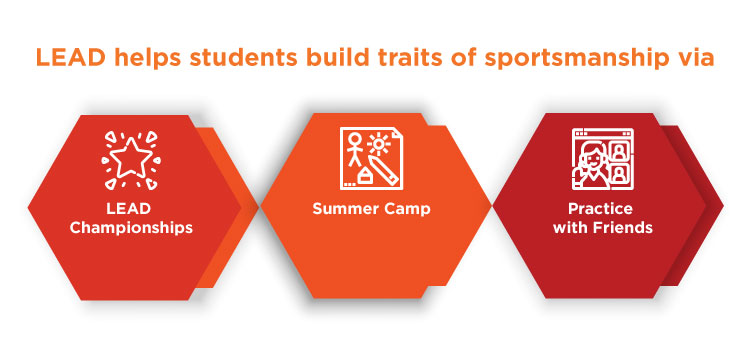 LEAD Championships is a collection of national competitions that provide students with a platform to showcase their skills while competing with students from across the country. In addition, this provides a rich learning experience to the participants via masterclasses and workshops conducted by renowned experts.
The Summer Camp is a 6-week-long program filled with 12 enjoyable activities for a relaxing and engaging holiday. Students from all our partner schools get to engage and learn during this camp. Every activity is carefully planned to engage all types of students and to stimulate their brains and creativity.
Daily, students learn, complete homework and take assessments but they have limited options to practice and revise independently. Practice with Friends feature on the Student App encourages students to practice every day, either independently or by challenging their peers.
Extended school closures can't be a reason for children not to develop skills besides their academics. Give your child 360-degree growth with LEAD.