Best Ways for Parents to Support Learning at Home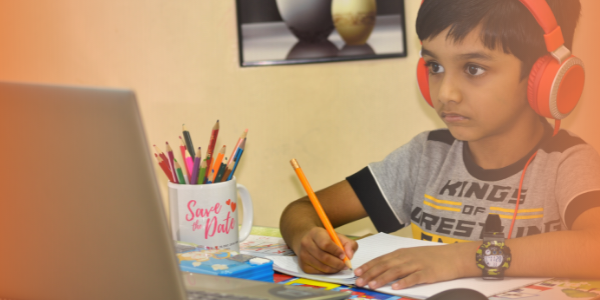 Learning, especially in schools, was thriving, and new policies constantly were devised to keep India's education sector on par with other countries. Children were busy ranting about their homework, and teachers led disciplined lives. It was a perfect sector where not much could go wrong. Then in March 2020, the entire system came to a standstill questioning its very essence — learning continuity. Locks outside the schools and colleges threw the industry into a neverending uncertainty.
Overnight, students and teachers shifted to a new hybrid environment with little or no aid. Large-scale efforts were made to make the best use of technology to support remote learning. Learning beyond school and at home became the norm rather than the exception. Children who enjoyed playing together suddenly were confined within the premises of their homes. Physical distancing did eliminate the fun element from learning but opened various unknown avenues to make learning enjoyable. 
Learning at home? How to make it fun
Studying at home has its perks, such as ease of learning at your own pace,  learning under a low-pressure environment, etc., but it could make remote learning ineffective if not done well. Staying on track and avoiding procrastination becomes a task when students are learning in a virtual class setup. However, there are a few best study techniques that can be deployed to make distance learning effective. 
Schools have always been conducive to learning because of the peaceful environment they offer. If the same environment is recreated at home with minimal interruptions, students can learn effortlessly. Co-operation from parents and other family members are required to achieve this.
Creating a small colourful corner with age-relevant books for your child can help to nurture a better learning environment at home.  You can also include books that are not in their syllabus to encourage them to develop reading as a habit.
Encouraging extra-curricular activities
All work and no play indeed makes Jack a dull boy. But to make your 'Jack' into an intelligent citizen, you can help him indulge in extra-curricular activities such as yoga, playdates, watching a documentary together that connects to their syllabus, etc.
In the absence of school discipline, it becomes essential for parents to help children maintain a routine. They should be encouraged to study at a particular time with ample breaks. Without a proper structure, they can develop learning gaps.
Schools have yet to announce a date for its reopening. After grappling with the remote learning crisis for almost more than a year, parents, teachers, and students have become resilient and know how to approach the next phase. The best study techniques can bring efficiency to remote learning without the learning loss.
How can LEAD-powered schools make learning from home conducive?

To maintain undisrupted learning, teachers at LEAD use synchronous and asynchronous approaches for instruction with the help of multiple online learning software and tools. LEAD offers Lead School @home to the parents of partner schools that make quality learning possible via digital learning content, physical reader and workbooks, learning activities, e-books, regular assessments, practice quizzes, home practice, and live classes expert teacher.
Keeping in mind the well-being of its students, LEAD has announced a six-week summer programme. It involves two activities per week—Tinkering Tuesday, comprising STEM-based activities, and Funky Friday, a range of family-based kinaesthetic activities. Together, these activities aim to ensure that learning continues through the summer vacation.
Also, in a LEAD system, students get to learn via:
Videos and slides
Through activities
Through books and workbooks