Creating suitable atmosphere for your kids to write exams at home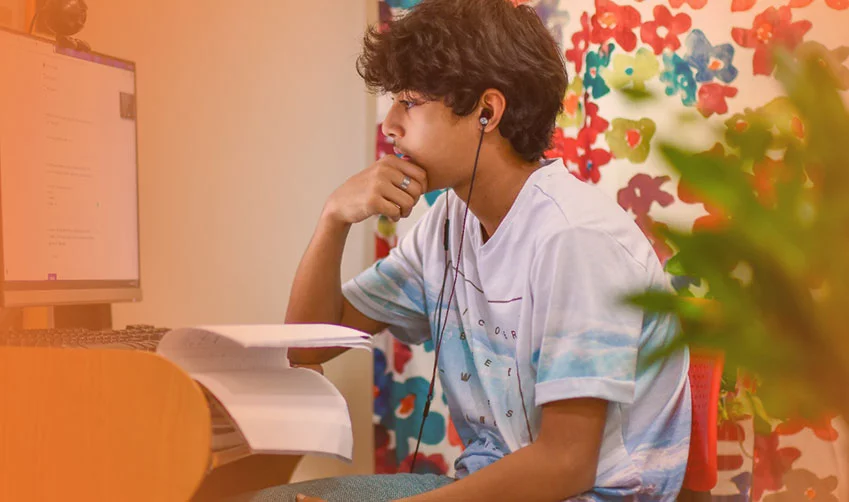 It's that time of the year again, only this time everything is different. 
This year, almost every house in the world will convert to exam centres due to the global pandemic. In which case, it's the parents' responsibility to make the house's atmosphere suitable enough for their children to write exams peacefully.
Below are a few tips on how a house can be made conducive to a relaxed atmosphere.
Choose a comfortable location
The most important part is to choose a space with minimal interruptions that are not just quiet but are also relaxing. By dedicating a particular area to your child, children can focus more and write their exams better. Their dedicated space can be made more suitable by adding plants.
Help your child is staying organised
Right before the exam, check for all the mandates required by your child to write that exam. For example, if it's a maths exam, make sure they have all the required equipment to make diagrams etc. You can help your kid keep everything in one place so that they don't waste their time in locating that. A zip pouch, extra pens or pencils, can be made available within reach. Place a water bottle on the table.
There is always something or someone that motivates your child. Often, it's a public figure. You can inspire your child for writing better exams by placing a picture of that person on his/her table. You can also stick notes or paste posters with inspirational quotes for them to see while writing the exam.
Writing exams need utmost diligence, and to achieve this, parents must maintain peace at home. To concentrate, think and write, a calm atmosphere is needed. Try recreating a quiet exam hall ambience for your child at home. Instruct family members to avoid using phones, switch off the television and give them a room where noise is minimal.
How LEAD-powered schools empower students with assessments before their exams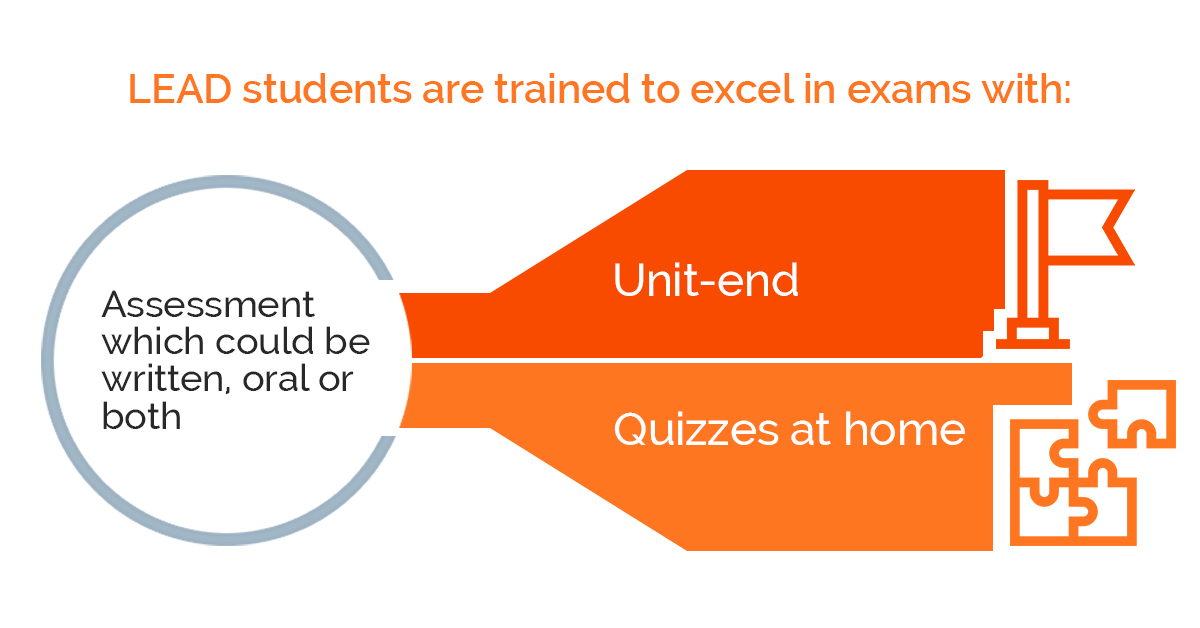 To make students well-versed with their syllabus, LEAD students are trained well in advance to make sure they excel in their exams.
Assessments at LEAD help students to cover their learning gaps before progressing to the next unit. Every unit has a unit-end assessment which could be written, oral or both. At LEAD, every class has a unique assessment pattern. For example, for pre-primary, there are a few assessments every week in each unit. These are called weekly assessments, which are further divided into Worksheet based and Observation-based.
For middle school, the students take the quiz at home and based on the course; they are shown resources to understand the concepts for which they have got the answers incorrect.
In high school, assessments are made to help students build their stamina and answer a board-structure paper. The purpose is to check for any learning gap at various points in time during the year.
LEAD understands that you want excellent learning for your students.  Learning that helps students develop into:
Capable adults
Responsible citizens
Good human beings