7 Reasons Why You Should Use an Admission Management System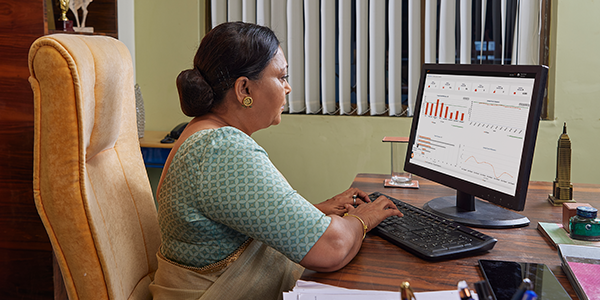 7 Reasons Why You Should Use an Admission Management System
Last Updated On: 23/05/2023

"Technology will never replace great teachers, but in the hands of great teachers, it's transformational" – George Couros.
In this article

Ensure a Hassle-free Admission Process

7 Perks of the Admission Management System
LEAD School Admissions Management System
Ensure a Hassle-free Admission Process
Schools no longer have to maintain and update large registers to record the information of newly admitted students. Instead, the enrollment process is automated by the admission management software. Administrators can benefit from the software's flexibility, cost optimisation, and availability across a variety of platforms.
Never miss a story
Stay updated with the latest news and articles related to school education
SUBSCRIBE TO OUR NEWSLETTER
7 Perks of the Admission Management System
The admission management system offers immense benefits to schools, colleges, and other educational organisations. The following are some reasons that show why you should use an admissions management system: 
Uniform and centralised admissions
Many academic institutes have branches in various cities, and managing all the records across the branches manually makes the admissions process difficult. Additionally, it becomes even more cumbersome to compile, review, and narrow down the application forms. But with the admissions management system, students and school administrators can instantly access the consolidated platform from any location. The online admissions process is automated, making retrieving and submitting data between different school branches simpler. 
Accurate admission processes
Errors are common in manual admissions procedures. When recording student information, school personnel involved in the admissions process are susceptible to making mistakes. However, schools can avoid such shortcomings by implementing an admissions management system. This system streamlines and improves online admission. Additionally, it lessens the staff's workload at the school.
Data management and storage
School administrators find it challenging to store a massive amount of data. Huge data files also take up a lot of space, which is an issue. The online admissions process uses comparatively less room and provides educational institutions with an environmentally friendly solution.
Schools save a lot of private data, including student records, grades, and financial information. Storing this data in a physical location increases the risk of information theft. However, with the admissions management system, data redundancy is eliminated, and data retrieval is sped up with digital storage. Additionally, it avoids the loss of important information.
Easier payments, billings, and invoices
To make the fee payment procedures more convenient for students and parents, the majority of admission management systems interface with payment gateways. Additionally, it makes the process of creating invoices simpler. Software for online admissions accepts fees in a variety of ways. Therefore, parents no longer need to wait in queues to pay the fees and acquire a receipt.
Improved experiences for students and parents
For school employees, the manual admission procedure is time-consuming and stressful. They might make mistakes as they juggle the admission procedure and their routine duties. Additionally, online admission is simpler for parents and students because less "legwork" is required. They don't have to constantly travel to the school campus to obtain information or to complete the necessary paperwork.
Automated and paperless admission process
Many internal and external operations are handled by the admissions management software. The system handles procedures, including filling up admission forms and inducting students.
Improved marketing efforts
Schools want to attract more students to their campuses, and for that, they need to market their schools well. The admissions management system can compile a database of prospective applicants and update them on the most recent events on the institution's campus. Through enrollment management software, students can also learn more about various seminars, campus drives, new courses, lectures, and other events.
Along with the advantages outlined above, admissions management software offers much more. Schools and other educational institutions will learn more about its uses after installing it.
How do school owners benefit from their partnership with LEAD?
Admission Marketing Services by LEAD
LEAD School Admissions Management System
LEAD, the best ed-tech solutions provider in India, offers the best online school ERP in India to cater to school academic and admission marketing needs.
With LEAD's educational ERP software for schools, all stakeholders can have a centralised dashboard view that includes all the relevant information. 
With access to real-time data, including attendance records, student progress, and upcoming events, parents and teachers stay updated, leading to better communication between the school and parents. 
LEAD's ERP software enables schools to manage their daily administration processes efficiently.
In the case of admissions, the LEAD's ERP system carries out all the school processes paperless, leading to better efficiency and saving time and costs.
With better records management, student and staff data can be accessed easily, which minimises the chances of errors.
Learning content management becomes easy and efficient for teachers as it reduces time spent in planning and allows them to focus on execution.
Moreover, LEAD experts will also help you in all your administrative and marketing responsibilities, thus enabling your school with a clear path to growth.

"We need technology in every classroom and in every student and teacher's hand, because it is the pen and paper of our time, and it is the lens through which we experience much of our world" – David Warlick.
Conclusion
Admissions management systems facilitate information sharing, data storage, and documentation related to online admissions. Team up with LEAD now and enjoy the benefits of this software!
Article Summary
The admissions management system organises students' admission procedures and carries out tasks such as fee payment, information maintenance, etc.
It is more efficient, costs less, and makes school staff's life easier. 
It makes the admission procedure more accurate as there is a reduced chance of machine error. 
The admissions management system also contributes to students' & parents' positive experiences as online admissions reduce admission-related fatigue.
Never miss a story
Stay updated with the latest news and articles related to school education
SUBSCRIBE TO OUR NEWSLETTER
x
Give Your School The Lead Advantage