Championship Program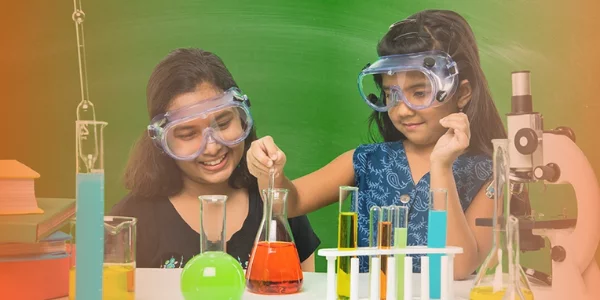 Education that matters! Hands-on, for nuanced learning
Serving brilliant GenZ minds and dealing with the mounting pressures for drastic improvements in national test scores, schools gradually are evolving and for the better. They are ready to flex and evolve owing to the needs of students who constantly are on the lookout for engaging ways to relate to their curriculum.
For years, schools have emphasised learning facts and reciting subjects out of context. But this practice is insufficient to prepare students to thrive in today's competitive world. Students need to be equipped with fundamental skills (reading, writing, and math) and 21st-century skills (teamwork, problem-solving, practical application).
Hands-on learning is not exclusive to higher education.
One of the biggest aspects of higher education today is the "hands-on" approach. Whenever we see big, renowned universities advertising, more often than not, experiential learning remains their tagline.
The highlight of modern-day learning is letting children put their knowledge into practical application. But this approach more or less has remained a higher education aspect. School children seldom get an opportunity to display their knowledge of subjects through practical application.
Since times are changing, schools are too!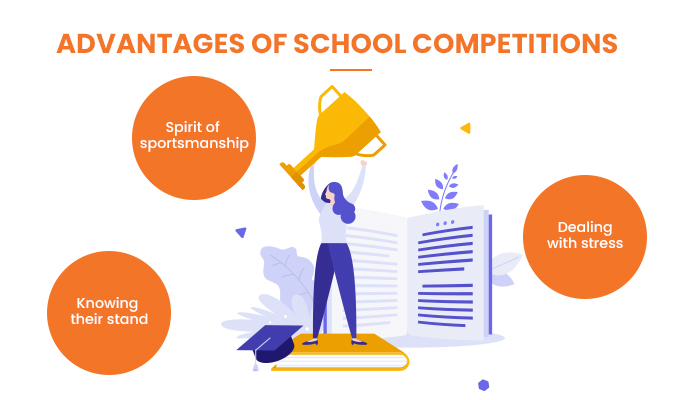 There are ways that schools can adopt to give experiential learning to students without making any change in their infrastructure or spending a fortune. Schools facilitate experiential learning with the help of curriculum and technology in the classrooms. This allows students to apply and practice what they have learnt in the classroom. However, school competitions and championships expand the audience, and allow students to demonstrate their learning to others, at a much bigger level, and get a chance to witness the learning of other students simultaneously.
According to research by the Canadian Center of Science and Education, "Hands-on-approach has been proposed as a means to increase students' academic achievement and understanding of scientific concepts by manipulating objects which may make abstract knowledge more concrete and clearer. Through hands-on-approach, students are able to engage in real-life illustrations and observe the effects of changes in different variables. It offers concrete illustrations of concepts. This method learner-centered which allows the learner to see, touch, and manipulate objects while learning as mathematics are more of seeing and doing than hearing; so also with science that advocates "do it yourself".
Class lectures gain more relevance and students tend to understand better with a practical application of things. The real-life context in the form of competitions and championships pushes students to become independent workers, critical thinkers, and lifelong learners.
Other advantages of school competitions. 
Championships and competitions through their various levels encourage a student to do his/her best. Healthy competitions bring out the best in a child and even if he/she doesn't win, it helps to build a few qualities that will help them lifelong such as:
Competitions help students build virtues such as fairness, self-control, courage, and persistence. They also learn to practice self-control and realise the importance of fair competition. Basically, they will learn winning is not everything, participating, striving is.
Since students sit for various rounds and have to qualify with the nation's best talent, they can feel pressurised. During competitions, children start understanding ways to deal with stress at a very early age which can go a long way.
Competitions are a great platform to interact and engage with students from different schools and states of our country. Students also get an opportunity to witness the performances of other students and take away new learning elements from it.
Schools should embrace the idea of conducting competitions or championships. We live in a time where aspects like these are a 'necessity'. Since the Indian Government has geared up to make long-awaited amendments in the education system, schools at their level should contribute too to promote holistic learning which largely is been facilitated by school competitions and championships.
LEAD School's Championships, bringing the best out of students!
LEAD School has been taking care of the nuanced needs of schools and their children with their unique offerings. While LS pledges to take the Indian Education System to greater heights, it also promises to make education interesting and engaging for students. LEAD Championships is a collection of national competitions that provide students with a platform to showcase their skills while competing with students from across the country. In addition to the competitions, the platform also provides a rich learning experience to the participants via a series of masterclass and workshops taken by renowned experts.
LEAD Championships 2020 is divided into National English Championship and the National Science Championship which will be held 100% online in four stages from November to December. It is open to all students from Class 3 to Class 8 studying in LEAD partner schools. 
National English Championship will provide an opportunity for students to showcase their speaking, reading, and listening comprehension skills. It is divided into three parts:
Storytelling: It is a creative process that enables students to create and share original stories. Students learn to tell a story using voice and gestures to convey emotions.
Elocution: It is a form of public speaking. Students learn to make connections to the topic with their life and the world around them. They learn to organise information and deliver it to the audience with confidence.
Vocab Bee: It is a team-based vocabulary quiz competition. This assesses a student's ability to comprehend what they are reading and listening to.
National Science Championship is an opportunity for students to showcase their scientific acumen. It is divided into two parts:
Science Project- Students will create science projects that have a strong real-world connection. They will follow the scientific method to find a solution to a problem.
Science Bee: Science Bee is a team-based Science quiz competition. This assesses students' knowledge of various scientific concepts.
Taking care of varied students' interests, LEAD Championships 2020 aims to facilitate a platform where students get to display their skills nationally.
To know more about LEAD Championships 2020, click here!