How class 10 decides the course of your future?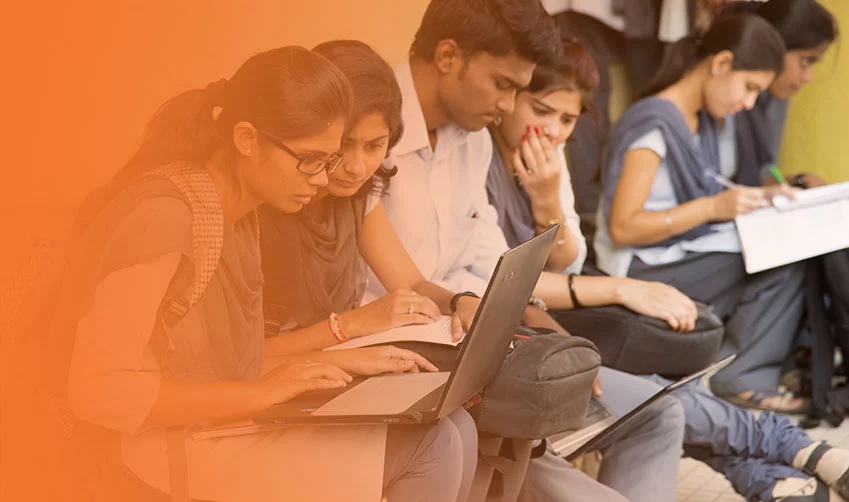 The numbers: Hold your breath!
The admission statistics of some of the world's best universities send chills down the spine of millions of aspirants every year. At Oxford University, more than 23,000 people applied for undergraduate study in 2019 and over 30,000 people applied for graduate study. However, only 3,300 undergraduate and about 5,500 graduates got lucky. For the class of 2024, Harvard got 40,248 applicants out of which 2,015 got selected.

Indigenously speaking, competition is as stiff. 
As Delhi University unravelled its cut-off list, students went into a frenzy. With a 100% score as an admission criterion, even a 95%-scorer had to settle for the second or third best option. The University saw 5.63 lakh registrations for UG courses, the highest in the last three years. However, only a few thousand got in. Similarly, among lakhs of students who apply for IIT, around 20000 to 25000 candidates qualify, out of which only 10000 candidates get selected in 23 different IITs. Amid such a stern admission rate, the future looks bleak for an average student, and falling short of 2 or 3 marks is no more inconsequential.
This is not it. Even after cracking the basic cut-off, rounds of interviews are conducted to test the candidates beyond their academic capabilities.
As the admission statistics keep soaring every year (not sure if they can go beyond 100%),it sparks fears about the vulnerability of the Indian education pattern.
 Stiff competition demands an in-depth study.
 Prepare for the most important battle well in time.
While the 12th standard remains a deciding factor in your further studies and even professional life, its preparation must begin right from class 10. Class 10is a wake-up call for students where they get a chance to access themselves nationally.
Before I began writing this article, I did some research on the importance of class 10 on a student's overall life. Not that I am unaware of its relevance but it's been a while since I was on 'that' side and wanted to catch up and get updated.' Not' to my utter surprise, the internet is flooded with articles on how to excel in Board examination under various headlines. While some talk about "ways to nail your Board exams", the others will tell in detail "how to make Board exams less exasperating."
I still remember the palpitation right before entering the specially allotted exam centers, the sweaty palms, freaked out faces, and rightly so.
That said, it also makes me wonder can this restlessness be treated or mitigated in any way? Why are these exams every student's nightmare? Besides competing with other students pan India and sitting for the first nationalised exam, I don't see any reason for students to get stressed beyond their wits for 'just' an exam.
Fortunately, there are ways to stave off the pressure. If a school has a strategic plan to train their students not just to pass but excel 10thBoard exams throughout the year and not only a few months before the examination, half the battle is won.
Right at the outset, some of the challenges that need to be dealt with to enhance class 10 results are:
Quality curriculum

Well qualified teachers

Know-how for exam preparation

Time management

Recurrent revisions
If the above-stated challenges are dealt with by schools properly, every school will produce scholars with great prospects.
LEAD School, boosting quality in 10th class education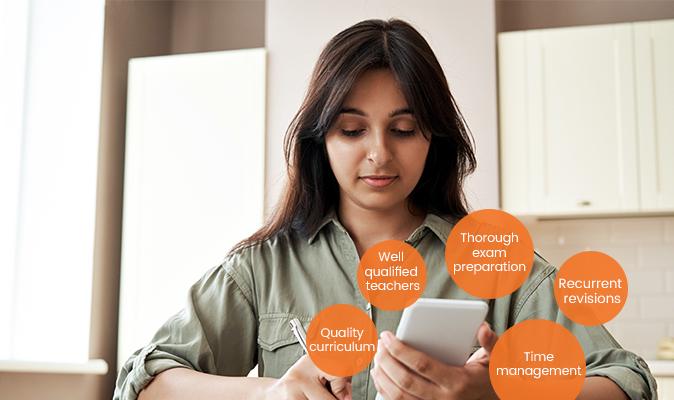 Board results play a critical role in determining the future academic path of students. Besides, Class 10 results have a great influence on a school's brand. Amid the uncertainly that we all are living in, schools nationwide are on their own for Class 10 and rely heavily on the quality of teachers. They have to get multiple vendors to provide mock papers, e-content, other practice material to help students.
LEAD Integrated System now offers Class 10 CBSE Board Excellence Program. It covers all mandatory subjects of the CBSE Board – English, Hindi, Math's, Science, and Social Science which not only help students excel in each subject but also train them to crack their first nationalised exam with flying colours.
Class 10 CBSE Board Excellence Program addresses the needs of every stakeholder.
Every STUDENT develops

deep understanding and mastery in all subjects with school and home practice, including extra practice workbooks and practice of all previous Board papers. Revision & Remedial content are in place to clarify doubts and mock tests help in practicing for the main exam. Strategies and skills to crack the Board exam are also being taught.

PARENTS

get excellent results for their kids along with keeping a track of their entire academic year calendar and activities.

SCHOOL OWNERS

can drive admissions through excellent results in Class 10. With outstanding results, they get more recognition resulting in better ROI.

TEACHERS

get access to

easy-to-use lesson plans and resources. They also get mock tests to prepare students for the Board examination along with additional practice material and remedial support to students. With the help of detailed answer keys for NCERT & LEAD books & teacher training videos, they make an impact on students' learning patterns.
LEAD School also ensures extra practice through daily quizzes, workbooks, revision & remedial content, and previous Board papers. With the help of a tailored curriculum students develop conceptual clarity to excel in the Board exams. Dedicated sessions on subject-specific strategy and examination pattern, with a focus on writing effective answers, are also imparted. 
Also, Block Periods which are 2 consecutive periods for a given subject in a day are used for different subjects for in-depth study of concepts in every subject.