5 reasons why schools need more than just a school management system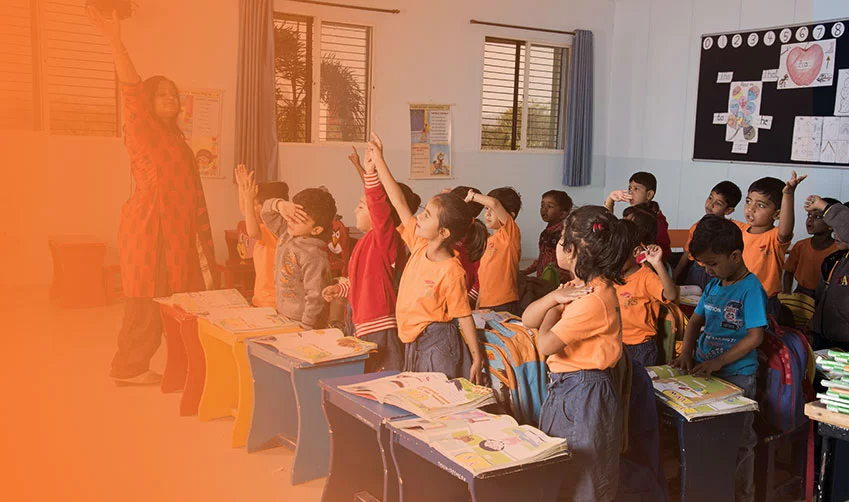 Subscribe to our newsletter
Decoding the loopholes in the education system, The International Bureau of Education, comments, "While it is important to underscore the value of curriculum to holistic and sustainable development, it is also prudent to recognise the various sources of systematic barriers within education systems that could derail the design, development, and implementation of quality curricula. Even the best curriculum can be undermined by systemic constraints such as poor governance, insufficient consultation with stakeholders in the decision-making process, the lack of appropriately qualified teachers, inadequate physical facilities, and inadequate financing of teaching and learning materials, to name a few."
By 2030, India is estimated to be the third-largest economy and will be home to one of the youngest populations in the world. This means by 2030, the 'young population' of the country should have access to quality education to make the latter prosper. Ensuring a steady growth in the sector, the New Education Policy got conceptualised paving the way for experiential and holistic learning in schools.
Since a school entity is a dynamic structure and its functions keep expanding and evolving, customising its operations every so often, and keeping an error-free record becomes difficult. This expansion also makes manual handling impracticable. To simplify school administrative tasks, tech-friendly mediums started surfacing offering seamless technology to assist schools with their daily functioning across various departments.
The School management system was one such gamechanger. It eased multiple operations of schools such as Payment of fee; Keeping a systematic record of students and teachers; and Facilitating resources for quick references for teachers and students.
But despite deploying a school management system, something was still hampering a school from becoming a 100% complete entity. Schools were not able to achieve the desired results leaving stakeholders despondent. Things got worse with the lockdown leading to school closures globally. Managing administrative tasks, ensuring quality learning, switching between online/offline mode of learning, and conducting exams, became more harrowing.
The ongoing circumstances have undoubtedly put children's academic life in jeopardy. Virtual classes did blur the line between classrooms and homeschooling but failed to assure quality learning. It just remained a medium to connect learners with educators, sadly, which was not enough.
How can this void be filled?
LMS (Learning Management System) is now an integral part of multiple premier schools in India that ensures guaranteed results for every stakeholder besides easy supervision. LMS goes beyond a school management system to provide a holistic learning environment for students. It restructures the learning process for children, converts remote learning into an excellent and wholesome experience, and renders a well-curated curriculum.
A school that has a fine balance of LMS and a school management system accomplishes better results along with world-class learning to its students.
A school management system doesn't let a child maintain a routine, gives no guarantee of assured learning from trained teachers, and fails to impart unhindered and uninterrupted education. 
Perhaps, it's time for schools to look beyond fee management, seamless attendance, quick admission, and inventory management. It's time for them to assure quality learning with guaranteed results.
 A school would know it's time to look beyond the School Management System when:
It has no elements of quality or assured learning.
The curriculum remains haphazardly arranged with little engagement factor.
The teachers are not well-trained to juggle between online/offline classes.
The involvement of parents in their ward's academic journey remains minimal.
The school is unable to switch between online/offline mode of education hampering children's academic calendar.

 
How is LEAD School more than just a school management system?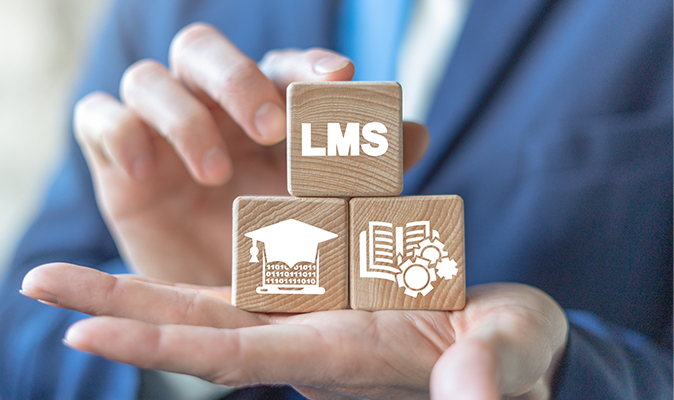 LEAD School at the outset promises continuity in education with its online, offline, and hybrid setting where education never suffers despite any calamity creating havoc in the world.
LEAD School delivers education with a simple delivery model. Here, the English curriculum is the only level-based programme that specifically deals with the challenges of English language skills in Indian schools. Math curriculum follows a concrete-pictorial-abstract approach to help students understand the subject properly and when it comes to Science, it's all about learning-by-doing.
Additionally, to help teachers deliver the well-curated curriculum exceptionally, LEAD School provides teachers with LEAD Tech that makes teaching simpler and efficient and ensures that everyone is on the same page.
With learning plans integrated with the audio, video, and multi-media resources, LEAD School helps students to engage and perform better. It assures that students achieve 1.6 years of growth in English, and the class average in maths gets improved by upto 11% in one year.
LEAD School takes care of every stakeholder and ensures them guaranteed results.
Teachers with the help of Teacher's App get Engaging & Effective Lesson Plans, Teaching Resources, On-demand Training, Assessments with Analysis, Remedial Planning, Student Progress Reports, Reports for PTMs, and Constant Feedback.
School Owners via School Owner app gets a Fully Tech-Enabled School; All Materials &Devices for School Transformation, Real-time tracking of operations, Year-long support, and Better Admissions.
Principals have access to Performance Reports, Teacher Training Workshops, Attendance Reports, and Professional Network.
Every parent gets a Parent App that gives them information on homework, attendance, marks, class pictures, and unit progress. Parents remain updated on Unit Progress, Attendance, and Assessments.
The Student & Parent App empowers students to be capable adults, responsible citizens, and empathetic human beings. A child can now attend live classes daily, attempt quizzes, ask doubts in real-time.
Additionally, with a theme-based comprehensive curriculum, unique Concept-Pictorial-Abstract (CPA) approach, Learn-by-Doing module, and Extra-Curricular Activities, LEAD assures excellent learning. 
Right from managing various school processes to rendering world-class learning to students, LEAD is making a massive difference to the education space of the country.
LEAD's motto:
Happy Parents
Learned Students
Informed School Owners and Principals 
LEAD is transforming schools by making children future-ready. To make yours a LEAD Powered School: Partner with us today