How are smart schools making learning at home fun?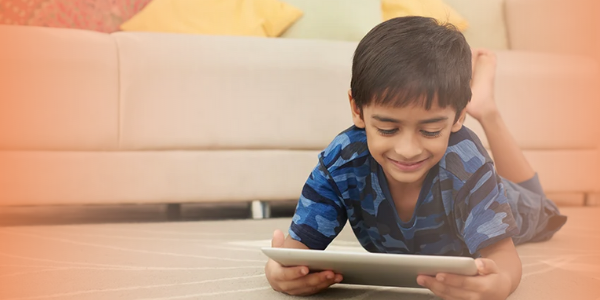 Though schools are shut owing to the COVID-19 pandemic and they are doing their best to keep education going, parents should not forget about their pivotal role in these circumstances.
Till last year taking care of children's 'fun element' was no big deal but ever since the pandemic broke loose on the planet, the scope of outdoor fun got eliminated from children's routine. The norms of social distancing and isolation restricted opportunities for early stimulation such as exposure to outside environments. Parents amid these circumstances had to don the garb of a guardian and an educator. They had to compensate for their kids' loss by playing with them indoors and by making homeschooling fun.
Homeschooling gave a chance to students as well as parents to devise new and interesting ways to study.
Studying at home in a pandemic-struck world provides opportunities for students to hone active learning and train their self-regulation skills.
Besides that, multiple ways can be deployed inside the safe environment of home to make learning fun.
Building motor skills at home
Parents can encourage their children to play games or indulge in activities that focus on building motor skills. This can be done using objects that are easily available at home. They can further enhance the study pattern with the use of props, storytelling, quizzes, etc.
Children perform better when there's a routine so it's vital to keep some kind of structure. Times should equally be distributed in a student's study, playtime, television time, etc. In the absence of conventional walls of the school and a structure, parents should use everyday activities as learning opportunities.
Be in touch with the teachers
Being a parent, when you are in constant touch with the teachers, students take their academics seriously. They get more sincere and strive harder. Also, being in touch with the teachers is a good way to support each other during homeschooling.
There are multiple ways to impart education to your child without making it feel like learning. For example, with the help of experiments, science can be taught, history can be taught through various movies/documentaries, etc.
You can deploy ways to teach your students in a completely different way. For example, you can teach them baking which not only makes them learn how to bake but also help in maths (weighing ingredients) and Science (mixing ingredients). Parents should focus on practical life lessons that their child can't get at school.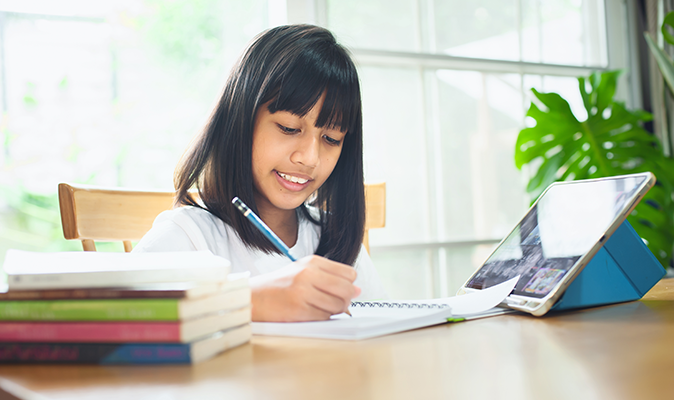 Amid the ongoing situation, students and teachers have to explore opportunities for remote teaching and distance learning. Distance learning, though, has allowed students to continue their education but there was no element of 'Fun'.  
UNICEF too suggests creating flexible but consistent ways for making homeschooling fun.
This challenge was mitigated with the help of smart schools. Smart schools are those entities that are supported by integrated learning platforms. This platform not only helps children in making their curriculum seamless but also assists parents with its unique features. The user-friendly tools connect school/teachers swiftly and let parents access their kid's classwork, pictures from classrooms, and more.
Since parents are busy, they want a seamless platform where navigation doesn't take time. A single interface software facilitated by an integrated learning platform where everything is available on a click becomes ideal.
Smart schools made learning at home fun too. Smart School with the help of LMS enables quizzes and games that assist students to prepare for their assignments without getting bored or stressed. Engaging and fun activities are important aspects of smart schools.
LMS enabled smart schools also help students to learn independently. It lets students have more control over their learning. They are not dependant on teachers for everything and learn with the help of supplementary activities, documents, links to websites, or other relevant materials that teachers upload. The smart school also is an opportunity to collaborate with other students and to work in teams making learning more operative.
Schools across India are now progressing towards integrated system learning. If you are a parent who is looking for guaranteed results with fun learning; a comprehensive curriculum for your child's better understanding and an in-time performance monitoring to keep a track of your child's performance, then you must consider a 'smart school' for you child.
How LEAD School is not just 'smart' but the 'best'?
LEAD School is an integrated system that transforms the learning experience to make it more interactive and fun. LEAD School is the only platform in India that delivers measurable results in English, Math, and Science through an integrated, data-based system.
Lessons at LEAD School are imparted through world-class teachers through an app that has detailed lesson plans and audio-visual resources. There is no chance of learning getting monotonous! 
Learning at LEAD School gives conceptual clarity in Math and Science with the 'Concrete-Pictorial-Abstract' approach to Math and the 'Learning by Doing' approach to Science.
LEAD School also ensures perfect sync between teachers, parents, and the school for the unified goal of the child's academic excellence. Parents have access to videos for further learning, have a plan for home practice, and can monitor the pictures from classwork. This will ensure continuity in learning. 
Parents can play the role of the educators if they are well-versed and updated with their child's growth in each subject. They can easily know which subject their child is struggling with and can work accordingly.