As schools reopen, how smart classes for school help stakeholders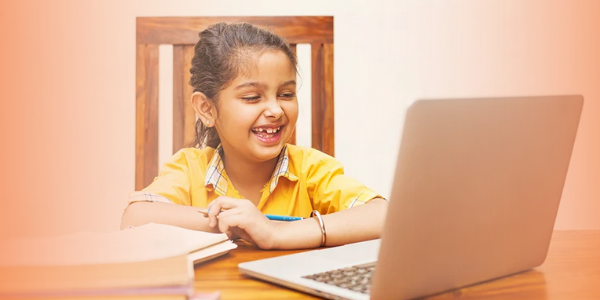 Subscribe to our newsletter
'Smart classes for schools' is the new buzzword taking a round in the education space for quite sometime especially after the havoc created by the coronavirus pandemic. Education space has been seeking a respite desperately and smart classes have been able to quell its worries to a large extent. 
As schools start reopening in a quest to achieve normalcy, the worry of school stakeholders made it to the headlines of a few national dailies. In the absence of a reliable vaccine, parents and school administration are in flux about making schools operational after more than 8 months of closure.
To handle this situation efficiently, schools have to look beyond traditional modes. Unprecedented situations like these call for unprecedented ways to tackle it. Though trials of the Oxford vaccine show that it stops 70% of people from developing COVID-19 symptoms, ambiguity prevails.
When schools reopen, they have to create a safe environment for teachers as well as students. Let's look at how a post-lockdown world will look different from the pre-lockdown for schools and school owners –
Increased concern around safety among students, teachers, staff, and most of all, parents.
Fear of sending students to school among parents or sending staff among families.
Frequent interruptions leading to the shutdown of the school buildings
Another outburst of the virus can lead to the state-wide shutdown of schools.
Quarantine of teachers, students, staff, or an entire class due to contact tracing of a COVID-19 positive case.
Strict government regulations on social distancing, health, and hygiene.
Students being at home for some part of the academic year.
The above realities will throw new challenges for schools in the post-lockdown world.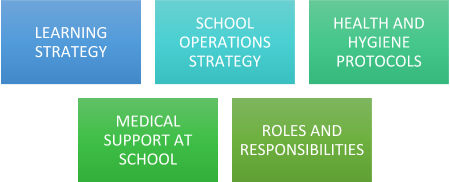 Amid these circumstances, compromise in learning will lead to the rampant fall of this sector. Schools have to ensure uninterrupted learning for all students. They have to safeguard high-quality learning, keep student and staff safety on priority, and have to find ways to manage increased costs.
Schools need to make robust strategies and plans to successfully operate in the post-lockdown world. The post-lockdown period might extend for the next 2 years until a vaccine is widely available or treatment is found. This necessitates the engagement of strategies across every aspect of schools:
Smart classes for schools have been smart enough to navigate the sector in the right direction taking care of its intricate needs. In the absence of a definite and seamless structure that gets enabled with smart classes, the sector would have been in chaos. 
Hoping for better and brighter dawn for the sector. 
How smart classes for school help in quality learning post lockdown
Smart classes for a school supported by an integrated management system created waves in the education sector with its seamless platform. These online classes can switch between various modes of functioning like online/offline or hybrid whenever required. When a school chooses an integrated management system for its functioning, all the classes get converted into 'smart classes'.
These smart classes for school are effective, reliable, have a world-class curriculum. It solves the worry of all stakeholders who remain skeptical about the future of the children amid ongoing uncertainty. Even when a student is learning remotely, access to smart classes via an online school integrated system will continue. So, despite multiple interruptions, students will have undisrupted access to quality education. Smart classes enable smart learning with the help of visuals, photos, graphs, videos, etc. where students retain the information better than the traditional classroom setup. Via this smart model, teachers also have access to a large resource pool which makes it easier for them to impart lectures and make the class interesting and engaging.
According to a report by McKinsey, the hybrid model can be a sole rescuer during the ongoing distressing times and can ensure undisrupted education. "In an asynchronous hybrid model, students experience a mix of learning activities at school and home. When they meet in person, teachers assess their understanding of the remote content and then provide further instruction, practise, and feedback on new material. When they are remote, they work independently through asynchronous content."
LEAD is transforming schools by making children future-ready. To make yours a LEAD powered school: Partner with us today

Why stakeholders should lookout for LEAD School? 
With LEAD School's Integrated System, schools can deliver undisrupted quality learning, both online and in school, while using world-class teaching pedagogies to achieve a great outcome for every child. Also, LEAD School's smart classrooms enable continuity in teaching – online, offline, or hybrid – while ensuring the best teaching standards and guaranteed results.
With Nucleus- the LEAD School Academic System, under its school configuration setting gives an option of switching between the various school modes, such as online/offline/both. School administration can also decide on what days they want to teach the students, add new subjects, and allocate teachers. The administration can also connect the school's YouTube channel to the nucleus to directly upload the learning material.
Teachers always are ready with engaging & effective lesson plans, teaching resources, on-demand training, remedial planning, student progress reports, reports for PTMs, and constant feedback.
Owners get smart classes for school with all materials and devices for school transformation. They also get access to real-time tracking of operations, year-long support, better-performing students, and better Admissions
Besides getting smart classes for school, principals also get performance reports, resource banks, teacher training workshops, attendance reports, etc.
LEAD School functions on 9 principles:
Customised timetable for schools
Live and recorded classes
Doubt solving
Online Assessments
Remedial
Social and emotional support
Homework
Revision
Reporting
Digital Learning Content, Physical Reader & Workbooks, Learning activities, E-books, Regular assessments & Practices quizzes, Personalised revisions, Home practice, live classes from a LEAD expert teacher, Doubt clarification, and National competitions, are some unique offering of LEAD School.
LEAD is transforming schools by making children future-ready. To make yours a LEAD powered school: Partner with us today