Save time & boost school performance with education ERP software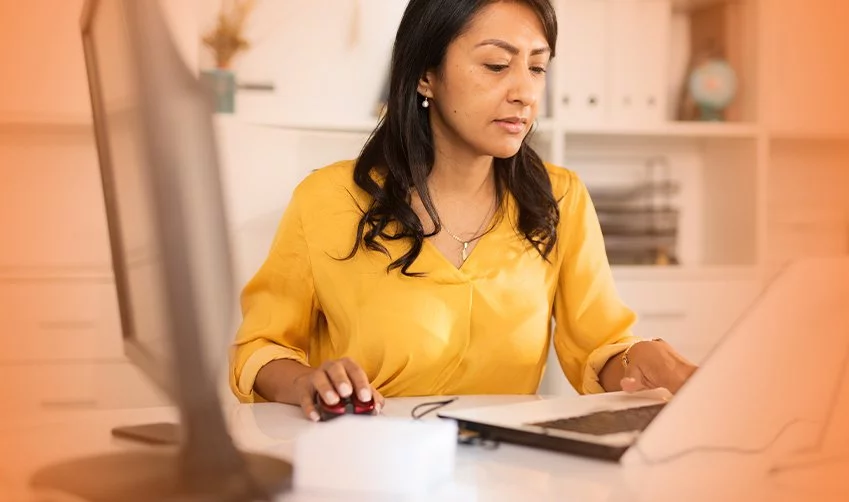 Subscribe to our newsletter
School closures became a standard tool in the battle against COVID-19. Governments worldwide suspended in-class teaching in schools to curb its spread, affecting some 95% of the world's student population—the largest disruption to education in history. However, while learning loss was massive, the school and its functions also got interrupted. For example, it became impossible to carry administrative duties remotely or manage daily tasks.
In the absence of a reliable model, schools registered a downfall in their enrolment, and many students dropped out. A school should be efficient in the online learning module and handle daily administrative tasks with great ease.
What can be done?
Technology has never been embraced by the fraternity the way it did post the global lockdown. However, technology made quality learning possible for students with various interactive resources. One of the technology's most significant benefits for the schools' owners is that it facilitates seamless school functioning with the help of education ERP software. Not only can daily tasks be achieved via ERP, but it also brings efficiency across all departments. A school ERP software is a comprehensive school management solution that helps to automate all school processes. While education ERP software has been famous for a few years, its usage significantly boosted post-pandemic.
Let's look at some of the benefits of Education ERP software:
The manual tabulation of attendance is a time-consuming process. With the help of ERP, attendance can be taken online with an integrated biometric device that gives teachers accurate information. As a result, they do not have to go back and forth and can achieve efficiency in the first go.
Enhanced communication with parents
Ever since schools shut their doors, communication between teachers and parents has become minimal. As a result, parents usually are unaware of their child's performance which leads to learning loss. ERP can be integrated with external communication tools such as email and texting that ensures that the parents stay updated about their ward's performance. Parents and teachers can contact each other whenever necessary.
Amidst disruption, ERP lets a school conduct online tests, assignments, and exams. In addition, ERP gives flexibility to students to take exams from anywhere, and the results can be tabulated and sent to the students.
Collecting fees from students has been becoming a nightmare in the absence of a proper structure. The entire management of the fee gets digitised with ERP with just a click. Students can also receive timely reminders to pay their fees on time.
Seamless admission process
School admission requires a lot of paperwork and manual labour. Education ERP software makes the entire admission process hassle-free with the minimum usage of paper. In addition, essential records can be maintained for the future, instead of just shuffling through the papers.
Since schools shut down and students cannot be informed daily about the regular activities in the schools, ERP helps set reminders to be sent through email or SMS about upcoming activities. It can include any extracurricular activity, parent-teacher meetings, etc.
Technology has overhauled the education sector to a great extent. However, since the novelty has been embraced well by every stakeholder in the fraternity, schools must make constant endeavours to make the system even more resilient to withstand any future calamity with efficiency.
The United Nations, in its report "Education during COVID-19 and beyond", says, "The massive efforts made in a short time to respond to the shocks to education systems remind us that change is possible. We should seize the opportunity to find new ways to address the learning crisis and bring about a set of solutions previously considered difficult or impossible to implement."
How is LEAD helping schools gain efficiency even during the complete lockdown?
No one could have predicted the length of this lockdown. However, it did last longer than we expected it to. The school sector was not ready to bear a shock of this magnitude, leading to the closures of many educational institutes countrywide. Understanding the need for technology to keep education going even during the ongoing times, LEAD saved the sector with its cutting-edge offerings. It empowered every stakeholder involved with the requisite tools to deliver efficiency and achieve great results for students.

Most school owners forget the need for seamless administrative functions in the current times. It is only when the functions across departments are smooth can students achieve great results. Every school stakeholder gets ample resources to manage their job roles from anywhere.
Teacher App
Engaging & Effective lesson plans
Teaching Resources
On-demand Training
Assessments with analysis
Remedial planning
Student Progress Reports
Reports for PTMs
Constant Feedback
School owner app
World-class curriculum for all subjects
Fully Tech-enabled school
All materials & devices for school transformation
Real-time tracking of operations
Year-long support
High Student Performance
Better Admissions
Performance reports
Resource banks
Teacher training workshops
Attendance reports
Professional network
LEAD Mangaon School managed to retain business and deliver robust learning even during the crisis. The school retained 84% of its students and admitted 17% of new students. As far as attendance is concerned, students have shown some impeccable numbers where they attended 71% of all the online classes and 80% of all the online tests and quizzes.
But how did the school achieve such performance?
LEAD Mangaon School:
Conducts Regular PT meets with parents
Have students send pictures of homework to teachers for correction
Gives regular feedback to parents on the performance of their child
Call the students to solve their doubts and reply to the messages/inquiries instantly
Showcase student results on WhatsApp chat groups showing learning and progress
With LEAD, your school will get empowered and will give you results throughout the year. In times of uncertainty, technology must be embraced by all educational institutes for undisrupted management and learning.
LEAD is transforming schools by making children future-ready. To make yours a LEAD Partner School: Partner with us today