How smart learning classes help students learn social and emotional skills?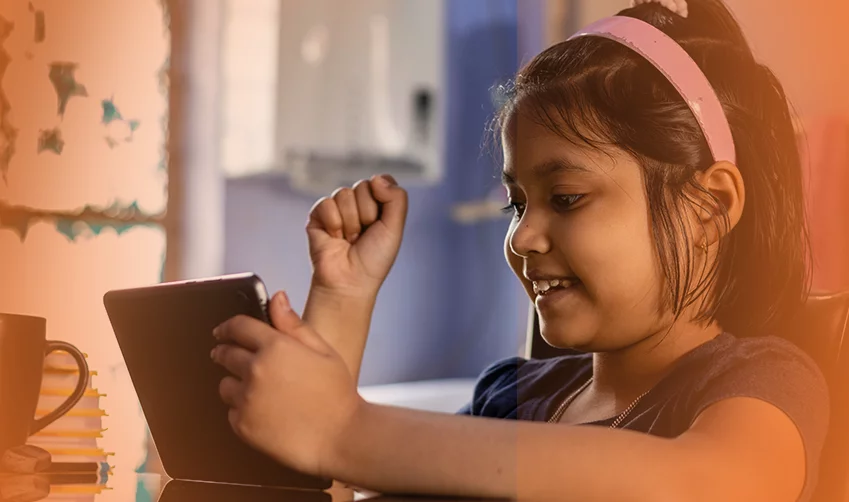 Over the past several years, 'experimentation' in the education sector is not commonly heard, and academic success has been at the core of educational institutes, and anything beyond 'regular' was seldom considered. However, in a constantly evolving world, one needs more than just academic excellence to excel. Social and emotional skills, such as perseverance, self-awareness, self-control, mindfulness or leadership, are crucial. Students with strong social-emotional skills tend to do better academically and later professionally. 
The COVID-19 pandemic has highlighted the vital role of social-economic learning in schools and has prompted them to take a more holistic approach to education. The role of social and emotional skills is crucial now more than ever. A faster living and experimenting with various urban environments would require students to engage with new ways of thinking and working. Social-Emotional Learning (SEL) skills help persist through failures, develop empathy, and problem-solving.
What can schools do?
A report by OECD states, "Social and emotional skills not only influence life outcomes directly (for example, good social competence helps people successfully negotiate job interviews), but also their persistent and cumulative effects on other attributes, including cognitive skills. For example, good social competence can help children adapt better to the school environment, gain higher status among their peers and consequently achieve more in school."
But in the current times, when students are learning via virtual classes, is developing social and emotional skills still possible? A supportive environment that promotes strong relationships resides at the heart of smart learning classes. Smart learning transcends the norms of traditional classes and creates an atmosphere based on strong relationships that provide a bedrock for learning.
New dawn LEADs to new possibilities
Educational institutions for years have taken significant steps to enhance students' learning experience to bring about a balanced and wholesome growth that can help them excel as global citizens. With the advent of smart classes, learning in an environment conducive to students' overall growth and not just academics gets activated.  Smart learning classes allow students to collaborate (to work on a case or discuss a topic or problem) and build empathy which is one of the foremost social-emotional learning requirements.
Smart learning classes help students think ingeniously, collaboratively and make iterative adjustments as needed. Smart learning classes create a space that provides emotional support to students. In a time when students are distressed, extra care from teachers and parents are required. Smart class learning promotes parent participation and gives teachers several opportunities to connect with the students in multiple ways. It boosts team activities which build their social, emotional skills like cooperation, empathy, etc. Gamification, a vital aspect of smart learning, allows students to enhance their potential to interact and play in a virtual space and strengthen the bonds between their peers.
Additionally, SEL will be important when students return to their schools.
A report by RISE programme says, "Supporting students' SEL can help students to return to school, catch up on lost learning, and adapt to new circumstances. For example, supporting students' self-efficacy may help to boost their confidence in their ability to catch up on lost learning, and re-engage with learning."
How is LEAD helping students build their SEL during times of crisis?
Students' mental health and wellbeing is a concern for schools globally, especially amidst the ongoing crisis. In such times, it becomes essential for schools to render full support to children so they blossom just like they used to.

LEAD organises a Social and Emotional Learning session (SEL) once every week to help students navigate their emotions better and work towards their goals. LEAD also promotes learning through its Championships, national competitions, quizzes, coding, etc., helping them learn interpersonal skills. Social-emotional skills help students manage their everyday life successfully. As a result, they tend to make good decisions and support their community well beyond school.
In a time when education is disrupted, schools need to train students in skills beyond their curriculum. Moreover, given that the upcoming time is fiercely competitive, schools must help students build their social-emotional intelligence. LEAD understands that undisrupted learning is the best form of learning, and that's why it's penetrating the country's remote areas to facilitate quality education.