How to keep the morale of teachers high amidst the sudden technological shift?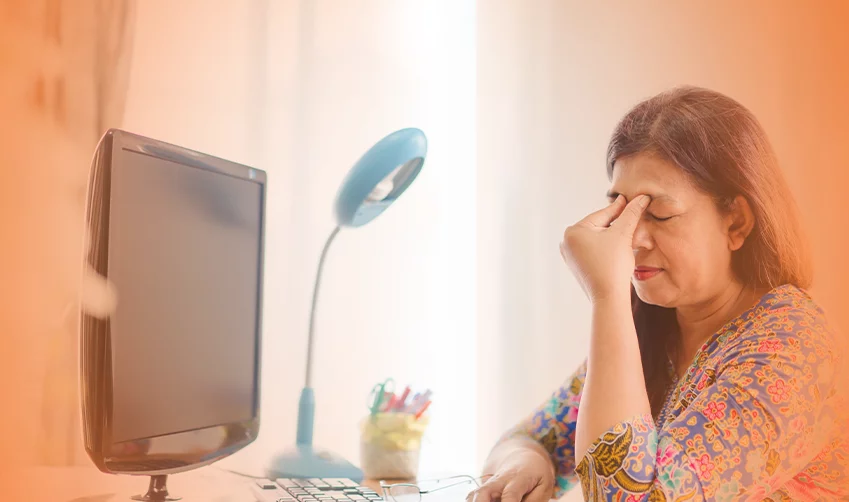 Subscribe to our newsletter
Teaching was a high-stress job even before the ongoing pandemic. The crisis has exacerbated the stress levels of the job, leaving teachers grappling with mental health issues. In a traditional classroom setup, it was easy for teachers to deliver a lecture, devise ways to keep students engaged and suggest extra classes if there were any learning gaps. However, ever since remote learning became the new normal and traditional way of education was seen exiting,  teachers fell short of appropriate resources to teach children from. Though virtual classes quell the need to keep learning a continuous process, they didn't help teachers conduct efficient classes.
The changing role of teachers and technology 
With paced-up technology, teachers face a few bottlenecks amidst the ongoing challenge of little access to the right technologies or the skills to use them. Conducting effective classes, ensuring students are engaged, ensuring great results, maintaining regular communication with parents was nearly impossible with an online learning setup.
How to improve teacher morale
Teacher morale during COVID-19 is on a decline. However, there are a few things that schools can do to boost that:
Give them flexibility: With the help of an integrated academic system, schools can offer flexibility to teachers. Planning, grading, conference, etc., can be done at ease without compromising their energy levels.
Professional training: Schools can provide professional training to their teachers to keep them updated with new technological shifts. These sessions are also helpful in regulating their emotions better.
Appreciate their efforts: As teachers strive more than usual, the school heads must appreciate their incorrigible efforts towards making learning undisrupted. Forward-looking schools usually make teacher appreciation an ongoing and continuous process.
On World Teachers' Day 2020, David Edwards, General Secretary, Education International, Guy Ryder, Director-General, International Labour Organization, Audrey Azoulay, Director-General of UNESCO and Henrietta Fore, Executive Director, UNICEF, issued a joint statement reckoning the need to change according to the times.
The statement says, "To build a more resilient teacher workforce in times of crisis, all teachers should be equipped with digital and pedagogical skills to teach remotely, online, and through blended or hybrid learning, whether in high-, low- or no-tech environments. Governments should ensure the availability of digital infrastructure and connectivity everywhere, including in rural and remote areas."
Integrated learning solution for a smooth ride
Progressive schools that were worried about safeguarding the interests of teachers turned towards reliable measures like an integrated management system for schools that condenses the curriculum according to the class requirement and make it easier for the teachers to conduct effective classes. This system has weathered COVID-19 more efficiently and given the teachers access to technology and the right resources to conduct classes. It also facilitates a hybrid model that makes sure that teachers can pick up from where they have left once schools reopen. 
Teacher morale during COVID-19 has been at the epicentre of multiple national discussions. Since they are the ones that are driving efficient learning modules and are embracing the new tectonic shift, the pressure on them is enormous. How to improve teacher morale? How to keep them happy? — a few pertinent questions need redressal. Teacher morale during COVID-19 must be kept high because they are the ones who make learning fun at these challenging times, shape students' attitudes, teach them empathy, build their confidence, and prepare them for a competitive future. 
How does LEAD help teachers in increasing their morale?
Teacher morale during COVID-19 has taken a hit. The sudden disruption in learning and the pressure to make the class effective have further increased angst among the fraternity. To combat the challenges teachers face, especially during the pandemic, LEAD is offering the Teacher Development Workshops to empower them and strengthen their abilities. This workshop helps them cope with the challenges they face while conducting the classes online and equip them with the requisite skills to assist students to battle the pressure of online learning. The most effective interventions to improve student learning rely upon teachers, and hence LEAD makes sure that teachers are in the best of their mental health to conduct effective learning.

Teachers also get an excellence kit to assist their lectures with videos, slides, images, and digital copies of books and workbooks to make learning impactful. In all, LEAD has empowered teachers to make students great achievers. LEAD believes that happy and content teachers can make happy and academically sound students.
LEAD is transforming schools by making children future-ready. To make yours a LEAD Partner School: Partner with us today