How do digital classrooms help in effective learning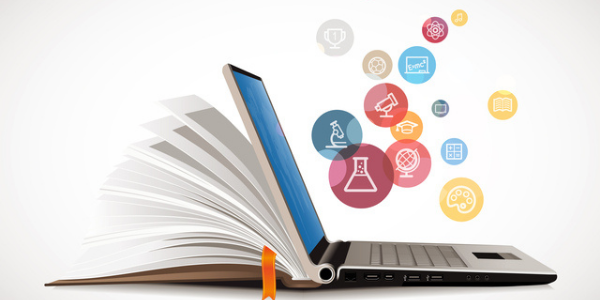 Subscribe to our newsletter
In order to keep up with the changing times, the education sector is evolving its approach to education. The conventional classrooms are getting transformed into digital classrooms. But what exactly are the digital classrooms? Well, these are the classrooms where technology is heavily used as a means of delivering education. These are the classrooms where the traditional classrooms extend into a digital learning platform. They incorporate electronic gadgets such as smart boards, projectors, speakers, and microphones. Here students do not solely depend on textbooks; instead, they rely on educational applications and the internet.
Let's take a look at how digital classrooms can help with effective learning:
Better Learning Experience
With technology-based learning, students witness new and unique teaching methods. For illustrations, video clips are played and diagrams are displayed on the smart boards. It enhances the overall learning experience. Students develop an interest in studies, which enhances the academic performance of the students.
Better Adaptability
Different students have different levels of adaptability. Not everyone can understand new concepts easily in the conventional classroom. Digital classroom learning exposes students to new concepts and approaches in an easier and faster manner. It results in better academic performance of students. For example, suppose, in class 'A' a lesson has been taught orally and in class 'B' the same lesson has been taught with the aid of the digital apparatus. The response of class 'B' will be much better than class 'A' as students will get a better understanding of the lesson through video clips and diagrams.
Enhances Curiosity
These days, students are attracted more to technology. Thus, with the incorporation of digital classrooms, students study out of curiosity and develop an eagerness to know more. This, in turn, enhances their academic performance.
Better Accessibility
With the help of digital classrooms, the lessons and lectures are accessible anytime and anywhere. The lectures are saved for the future. Suppose, due to some unavoidable situation, a student is unable to be physically present in the class. What will happen? Will he miss the lecture? Well, the answer is 'no, he won't' because with the help of a digital classroom, the student can replay the missed classes anytime and anywhere according to their suitability.
Self-Paced Learning
Each student is different from another. Therefore, they have their own pace of learning. Students come up with different levels of adaptability and can pace their curriculum accordingly. Suppose student 'A' attends 5 lectures a day whereas student 'B' manages to attend 4 lectures a day only according to their adaptability, it is totally fine because the quality of education matters more than the quantity of education.
Therefore, we can conclude that digital classrooms make learning effective and enhance the students' academic performance. Digital classrooms are transforming the overall learning and teaching experience. The education sector has understood the importance of digital classrooms and the benefits. And as a result number of digital classrooms are rising day by day in our country. Government schools are also stepping towards technology and are adopting digital classrooms.
How does LEAD enable schools to have digitally enabled classrooms
At LEAD Powered Schools, the digitally enabled smart classrooms help educators provide more resources, class time, and real-life scenarios for students to interact with the content. It gives them the freedom to deliver lessons with higher flexibility and greater impact. The digital classroom offers a wide variety of choices for learning which includes multimedia, activity kits, online assignments and homework submission, quizzes, competitions and much more.
3,000+ private schools in India trust LEAD to help them provide excellent education to their students. We empower our partnering schools with the best of technologies, including smart classroom software. Our teachers get the best digital classroom solutions, which ensures their convenience and higher teaching impact. Our students learn in an immersive environment, which boosts their interest and knowledge retention. At LEAD, we don't just focus on academic success, but the holistic development of a child. We ensure they get the 5 essential skills to succeed in life: conceptual understanding, thinking skills, confidence, communication and exposure.