Smart classrooms— bringing school's efficiency at home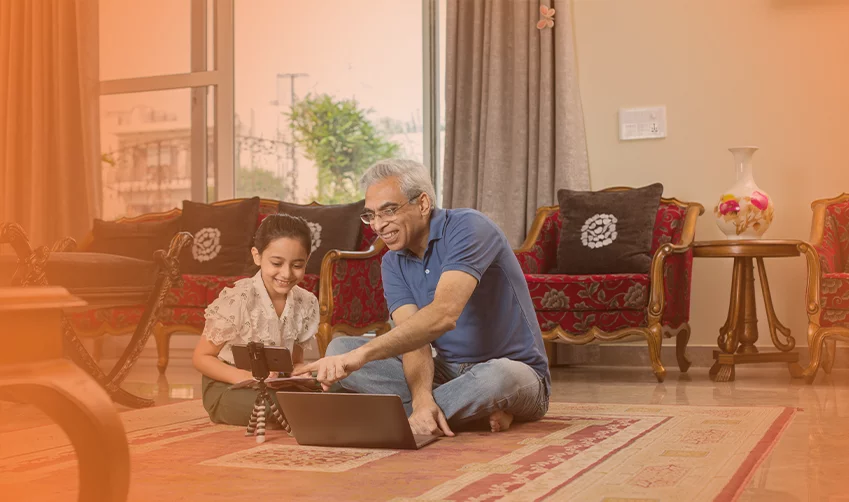 As school closures impact nearly 80% of the world's student population, the home is the new school. A structured approach to learning took a massive hit, and students were left to learn all by themselves. As the school closures extended more than the initial prophecy, the need for a structure that gives more than just "online" learning was felt.
The sector was thrown into disarray, and actions to counter low-quality education across the country fell flat. The sudden advent of remote learning brings new challenges to the forefront. The digital ocean of materials remains unmonitored, and their reliability is questionable. Students ' school life has been upended indefinitely after more than a year of lockdown and persistent social distancing.
Going beyond the thinkable
Imagining beyond the conventional norms will help us think through plausible outcomes and develop agile and responsive systems. For example, given the advancement of technology in the education system, the traditional education model might disappear altogether, and the entire sector could function on a hybrid or blended model—an approach that should have come long ago.
Turning the cry for help into the call to action can be achieved with smart classrooms. These classrooms provide a 100% complete experience of a school sitting at the comfort of home:
 

Enhances the interaction between teachers and students

 

Gives an option of blended learning in schools

 

Improves students' engagement manifold

 

Students retention rate increases

 

Parents can stay updated about their child's performance

 

Parents get an app

to assist their children with their studies

 

World-class curriculum help students learn better

 

Engaging resources such as audio-visuals, graphs, images break the monotony

 

Expedites learning, and students get more time for revision

 

Exams and assessments can be conducted sitting at home

 

Student learning gaps can be easily identified and fixed on time
The World Bank suggests that the cost-effective use of EdTech improves quality, both inside and out of the classroom.
One of its reports explains, "Education technology — or 'EdTech', the use of hardware, software, digital content, data, and information systems in education — supports and enriches teaching and learning and improves education management and delivery. EdTech can create new connections between teachers, students, parents, and broader communities to create learning networks. Investments in EdTech can make education systems more resilient to future shocks and help reform and reimagine the way education is delivered."
How can LEAD help students and parents struggling to make learning impactful from home?
LEAD is an integrated system that transforms the learning experience for students to make it more interactive and fun. Once a school partners with LEAD, all its classrooms get converted into smart classrooms.

It also delivers measurable results in English, Math, and Science through an integrated, data-based system. Lessons at LEAD are imparted with the help of thoroughly trained teachers via an app that has detailed lesson plans and audio-visual resources. LEAD School @Home also ensures students practice regularly with quizzes, flashcards and daily challenges. Parents can join LEAD School @Home program even if they are not part of a LEAD partner school by registering their number and child details.
The LEAD School Student & Parent App allows parents of partner schools to track the progress of their child in school by keeping them updated on:
– Unit Progress: Helps parents to know which units are completed and which ones they have learned.
– Attendance: Assists parents to check their children's attendance
– Assessments: Parents can view reports and their scores in different assessments.
LEAD understands that the ongoing time is unprecedented and may cause incalculable damage to the young population's learning curve. To mitigate this risk, LEAD offers everything that's important for a child not just to learn but thrive through its Parent Student app. Your child's glorious future is just a few clicks away.