Integrated learning systems allow school owners to run a 100% complete school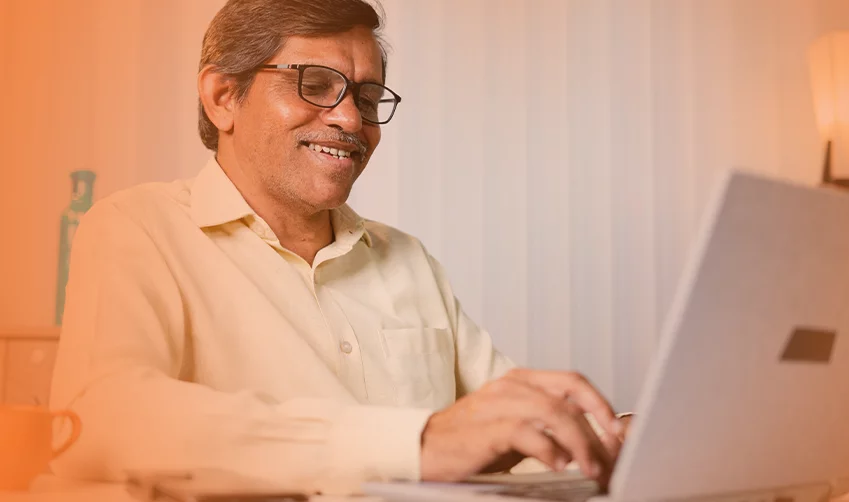 Subscribe to our newsletter
2020 has been distressing for the global populace. The healthcare system saw one of the biggest nightmares of all time, and business worldwide plummeted, leaving even the most powerful economies in acute concern.
In 2021, positive momentum is building as the pandemic recedes. However, there seems to be no ray of hope for the education sector, even at the tunnel's end. Indefinite school closures, online learning, haphazard school management continues to worry stakeholders. Falling onto Plan B became a necessity to respond swiftly to the crisis.
What's been done and what needs to be done
Countries have engaged in a variety of measures to fight the challenges that have emerged from the crisis. Yet, while online mediums took care of learning, efficient school management was still in the doldrums. The system was scrambling to implement immediate, wide-scale, practical measures to improve learning and overall functioning. As a result, integrated learning systems surfaced to fill the significant loopholes created by the pandemic.
An integrated learning system allows the stakeholders to run a school smoothly, ensure better learning and help them achieve daily functions quickly. Moreover, integrated learning systems help schools achieve a 100% complete school where:
Administrative tasks are seamlessly managed with every detail of students and teachers made available with a click.
Parents are always in the loop about the performance of their child, better than traditional physical classes.
Every subject has a unique curriculum for a distinct and vivid understanding of children.
Social and emotional classes are given to teachers and students to deal with the lockdown's pressure and its challenges.
Teachers with school attendance management can save time and automate other manual tasks. It also helps them take assessments and exams without any hassle.
A school can function offline/online/both modes, whatever is conducive to the ongoing uncertain scenario.
Even after the crisis is over, a school would need a system that can withstand a crisis of any magnitude and help all stakeholders with easy manoeuvrability. UNICEF has further explained this.
It reports, "As the world will likely face more health crises in the future, we must prioritise strengthening the resilience of education systems to mitigate the harm to children's learning. Countries must build capacity to deliver quality education remotely, targeting vulnerable and marginalised children who are often forgotten. Once the current crisis subsides, countries must continue to scale up distance learning and incorporate aspects into everyday schooling for all children and youth."
What can LEAD do to help school owners run a 100% complete school?
Building on lessons learned from infinite school closures, schools globally got an opportunity to create plans and infrastructure resilient enough to fight any crisis or calamities. Keeping in mind how vital education is, LEAD  has played an essential role in preventing children from falling through the cracks during the ongoing crisis and the future ones. From school attendance management to every child's performance monitoring, LEAD has been a breakthrough in the sector.

With LEAD's integrated learning system, schools can deliver uninterrupted quality learning online, in school or both, while using world-class teaching pedagogies to achieve an excellent outcome for every child. School owners also get the option of running their school— online, offline, or both.
LEAD's online school operates on the 9-principle checklist, making a school 100% complete:
Customised timetable for schools
Every LEAD app has a timetable made for the students to learn and reap maximum benefits. The schedule is tailored specifically for every school and assists students to navigate through classes.
Live and recorded classes
Having access to online recorded classes is one of the most exemplary aspects of remote learning. Whenever a child misses an important detail, this smart learning feature allows students to retake a look at the session.
The daily homework on the app keeps parents in the loop with their child's performance. Without keeping a regular tab or running after the teacher, they can stay updated.
The 'Ask-A-Doubt' feature on the app encourages children to ask doubts to enhance their future performance. Coupled with revision sessions, this feature ensures that students' doubts are clear before progressing to the next concept.
To ensure the best learning, it is essential to revise notes regularly. With proper attention, quizzes, and constant revision, LEAD ensures a child is well prepared before their exam.
With revisions and doubt-solving sessions on the app, taking tests is not scary anymore. Students can appear for these online assessments in the comfort of their house.
Sometimes, it can be challenging for a student to grasp a concept even after numerous revisions. To deal with this, LEAD schedules remedial, a session that breaks down every concept logically, making it easy to comprehend.
The Parent & Student app allows a parent to see how their child is performing in every subject and keep a constant check to address gaps if any.
Social and emotional support
Emotional and mental support is essential in these testing times. Therefore, LEAD organises Social and Emotional Learning sessions (SEL) once every week to help children manage their emotions, show empathy and set and achieve goals.
Facts say that the education sector has rebuilt after natural disasters and delivered education during unprecedented times. It's time once again to leverage technology to make education better and robust. LEAD makes a school functioning 100% complete and offers various methods to support distance education.
LEAD is transforming schools by making children future-ready. To make yours a LEAD Partner School: Partner with us today