Student Attendance Management System-All You Need to Know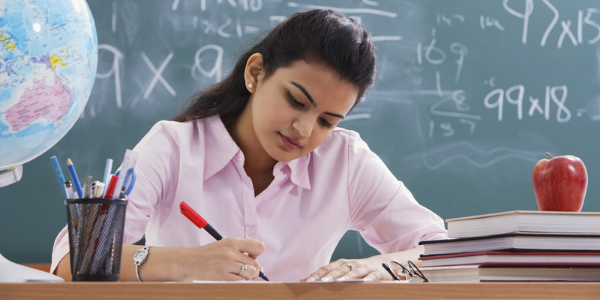 Subscribe to our newsletter
Taking attendance is one of the most important tasks that is carried out in every educational institution at the beginning of each session. However, taking attendance consumes a lot of valuable teacher time. Frequently, it can become difficult for the teachers to manage this in a large, noisy classroom. Traditionally, attendance is maintained in registers with a grid of small squares, making it difficult to read and tally. As a result, the probability of committing errors increases. All these problems can be successfully tackled by a Student Attendance Management System, a software developed specifically for digitally managing students' daily attendance. A Student Attendance Management System makes the process of taking attendance less time-consuming and delivers perfect accuracy.
The present format of attendance management system has the following limitations:
Tedious Report Generation Process
In the present attendance management system, the report generation is quite lengthy and challenging as more calculations are required.
Manual Calculation
In the present state, all the calculations are done manually. This increases the probability of committing errors.
Manual Data Management
The existing attendance management system demands a lot of paperwork. It is hard to maintain so much handwritten data. Thus, it takes a lot of time to retrieve data.
How does a Student Attendance Management System solve these problems
Secured and Accessible Data Management
In student attendance management systems, the students' attendance is stored in the form of digital data. This data is highly secured as this software is protected with multiple layers of security. To login into the software, users need to enter their assigned user ID followed by their passwords. Unauthorized users can't have access to this software. Only school management, teachers, and parents have such access, which they can do anytime and from anywhere. All they need is a mobile, laptop or a computer with internet connectivity. Parents can now easily track their ward's attendance. A student attendance management system also helps in automatically generating any kind of attendance report. It also highlights the students' names who were unable to fulfill the minimum attendance criteria. Thus, a student attendance management system lessens the teacher workload, saving critical time that can be utilized for the student's developmental activities.
Paperless, Eco-Friendly, and User-Friendly Process
With the incorporation of student attendance management systems, institutions can now get rid of the paper cost which was earlier incurred by them. As attendance will now be entirely recorded digitally, the whole attendance procedure becomes cost-effective and eco-friendly at the same time. The funds saved from eliminating the paper cost can be utilized further for various infrastructural or other administrative activities. Due to the simple user interface of these systems, it is easy to navigate and explore their features. This makes data retrieval easy.
Hence we can conclude that student attendance management systems are pretty useful as they are eco-friendly and cost-effective. It makes the attendance procedure hassle-free and less time-consuming. It benefits not only the administrative staff but also the parents. Due to its accessibility feature, parents get access to this software and get regular updates about their ward's daily attendance. Therefore, educational institutions should incorporate student attendance management systems.
At LEAD Powered Schools, with our advanced school management system, schools can easily manage their daily administrative tasks, including attendance management. They can easily switch between online, offline, and hybrid schooling without any delays or errors in data capture. Being an integrated system ensures that no inputs, grades, or data get missed or corrupted.
Besides this, teachers can easily maintain and access class-wise student lists, assessments, homework, submissions, and grades. They also have access to ready-made and excellent quality
teaching resources
, lesson plans, and supplemental materials. This ensures teachers don't have to tradeoff between teaching and administrative tasks.
LEAD
ensures teachers can fully focus on driving visible
learning outcomes
in their students.