What are the main objectives of NCF 2022?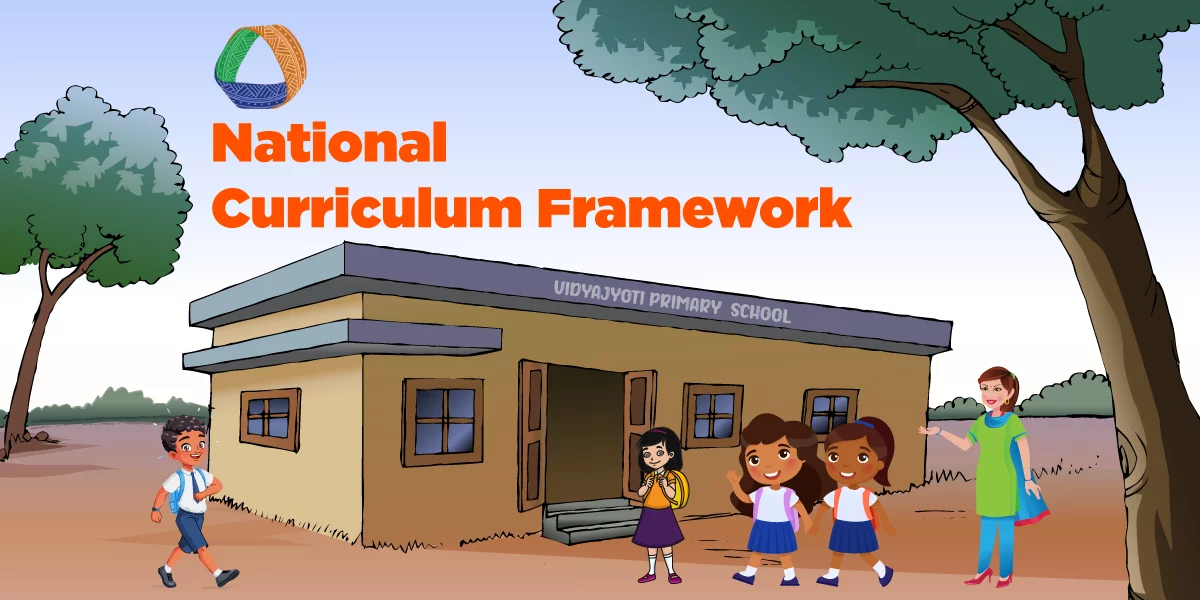 What are the main objectives of NCF 2022?
Last Updated On: 23/05/2023

"Don't just teach your children to read. Teach them to question what they read. Teach them to question everything" –George Carlin.
In this article

Rationale Behind NCF Objectives

NCF Objectives: Overhauling the Indian Education System

How LEAD is aligned with NCF Objectives
Rationale Behind NCF Objectives
Research from neuroscience informs us that over 85% of an individual's brain development occurs by the age of 6, indicating the critical importance of appropriate care and stimulation in a child's early years to promote sustained and healthy brain development and growth. Therefore, NCF's aim is the holistic development of children of this age group.
Never miss a story
Stay updated with the latest news and articles related to school education
SUBSCRIBE TO OUR NEWSLETTER
NCF Objectives: Overhauling the Indian Education System
NCF wants children to participate and flourish in the educational system throughout their lives. Along with this, the followings are the main National Curriculum Framework or NCF Objectives:
Upgrading Indian School System:
This NCF's main goal is to assist in favorably altering the Indian school system as envisioned in NEP 2020 through appropriate beneficial adjustments in the curriculum, including pedagogy.
Reforming the Curriculum:
In fact, as the word "curriculum" encompasses the complete experiences that a student has in school, "practices" do not only relate to curricular content and pedagogy but also include school environment and culture. The NCF specifically wants to improve practices in education rather than just ideas. In a nutshell, it aims to significantly improve students' overall learning experiences through this comprehensive overall reform of the curriculum.
Aiming Realistic Changes:
This NCF, despite being based on the most recent research in early childhood care and education, aims to be realistic, understandable, relatable, and usable by practitioners of education, including teachers and other educators, school leaders, and system functionaries.
Defining Stakeholder's Responsibilities:
The NCF Objectives also include striving to provide a fair knowledge of what education should entail in our new vision for schools and what role individuals should play as parents, community members, and Indian citizens, who all have a significant stake in Indian education.
Making teachers the focal point:
However, the teacher is the focal point of this NCF because they are the ones who actually carry out the practice of education. The ultimate torchbearer for the changes we want to see is the teacher. Therefore, everyone—including curriculum and content developers, textbook authors, administrators, and others—must adopt the viewpoint of the teacher.
Detailed Examples for easy implementation:
Thus, the presenting style and structure chosen for this NCF are intended to support the aforementioned goals of readability, accessibility, and teacher relevance. This NCF also provides real-life illustrations. Although the teacher or curriculum designers are not required to use these examples, it is hoped that the degree of detail will make the NCF easier to understand, relatable, and applicable.
This NCF also seeks to be completely in line with the creativity of the institutions when provided with the best resources while taking into account the reality of an ordinary educational institute and teacher of today. Hence, this NCF seeks to be aspirational and firmly grounded in our context's realities.
The compelling rationale of the NCF Objectives should motivate all school owners to imbibe this framework and make their students ready for the changing world. 
NCF 2022 for Foundational Stage
LEAD Webinar- Insights into NEP and NCF
How is LEAD aligned with NCF Objectives?
The leading school education technology business in India, LEAD, provides a range of ed-tech solutions that are entirely in line with the NCF. LEAD is leading the movement for the digitalisation of education and is on the winning side of the current technological game with the following services:
The above-mentioned points show that LEAD is in tandem with the NCF Objectives 2022 and aims to provide quality education to students. 

"Education would be much more effective if its purpose was to ensure that by the time they leave school every boy and girl should know how much they do not know, and be imbued with a lifelong desire to know it" —William Haley.
Conclusion
National Education Policy 2020 and National Curriculum Framework 2022 are a reflection of the changing need of education. Make your school NCF-compliant and your students future-ready with LEAD!
Article Summary
NEP came in 2020, and along with it came NCF 2022 to provide a pathway that will realise the vision of NEP.
NCF  is aimed at the holistic growth of children between the age of 3-8, as that is the most crucial age for mental development.
NCF objectives include changing not just the curriculum but the learning environment too. 
It has put the onus of this change on all stakeholders, with teachers spearheading this revolution. 
Never miss a story
Stay updated with the latest news and articles related to school education
SUBSCRIBE TO OUR NEWSLETTER
x
Give Your School The Lead Advantage