How can online platforms make teaching history easy and effective?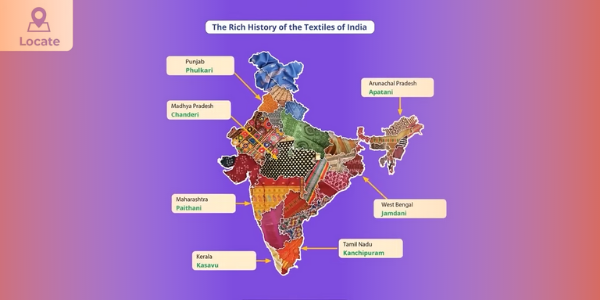 Subscribe to our newsletter
The most common complaint of history teachers is this: "History seems monotonous to most children". Even when we were in school, studying history was a drag for most. So why is it that students dislike studying history? This is primarily because we use textbooks as our primary source of information for these topics. Though textbooks are a reliable source of information, they are limited in scope. They are primarily designed to cater to the average student's needs. It depends on the teachers to take things beyond the basics.
With the advent of the modern online platform for teaching, the possibilities in teaching history are endless. In this blog, we will discuss three ways in which online platforms for teaching can make teaching history easy and effective.
1. Audio-visual learning:
The conventional form of teaching history emphasizes primarily textbooks that have limited information and pictures. Most children are visual learners and this gap created by textbooks makes history difficult to grasp fully. In online platforms for teaching, modern learning management systems can allow small historical clips, documentaries, and movies to be embedded into the lesson itself. This makes these audio-visual elements an integral part of the learning process.
Such audio-visual elements can also be harnessed by teachers for making their classes interactive. Post watching a historical documentary, teachers can discuss a few key events and people in the movie. They can also connect the documentary to the books they are using in the school. This kind of involved learning will make history a much-loved subject for your students.
2. Establishing connections with real-life:
Conventional history teaching in schools centers around dates and names. Rarely do we teach students history in a way that connects it to their daily lives. Most students are more engaged when they find that the subject is relevant to their daily lives in some or the other way. History teachers must connect historical events with real life.
For example, you can show a silk handkerchief in the class and then connect it to the history of the Silk Route. You can start teaching them the whole gamut of historical events around the silk route and end at how we get to that silk handkerchief in the present day. That simple silk handkerchief serves as an anchor keeping the topic connected to something real and tangible that the students can see.
3. Learning with practice:
A large part of history is indeed about remembering dates and places. There is just no denying that fact. However, the way we approach this can drastically change the students' ability to remember all the information. A vast majority of students do not score well in history because they think that as history requires just memorization, they can do it on the last day. Blind memorization does help students remember information, but regular practice can reduce the stress and burden of the process.
Students should be encouraged to represent the same information in different ways, like making charts, mind maps, etc. For example, suppose you are teaching Mughal history in the class. You can ask a group of students to make charts of the entire timeline of the Mughal empire, you can ask a different group to focus on one single emperor (like Akbar or Shah Jahan) and make charts about important events in their reign, etc. You can also ask a separate group to convert these charts into mind maps. The basic idea is that the more the students engage with content, the better are their chances of remembering it.
In conclusion, the methods of teaching history have to be updated with the modern times that we are living in. Gone are the days where studying history meant cramming the information one night before the examination. As teachers, you can best utilize the online modes of teaching to make history more engaging and enjoyable for your students. We hope that the points given above help you move in this direction.
At LEAD, we teach subjects like History by using the 'Visualise – Locate – Connect' (VLC) approach. We make students visualize the information using audiovisual aids, help them locate the places, and allow them to connect various facets of the subject by exploration.
At LEAD Powered Schools, teachers get the best solutions to deliver quality education and get professional training. Find why 10,000+ teachers love LEAD Tell me more