How can the Assessment feature help teachers on the LEAD Teacher App?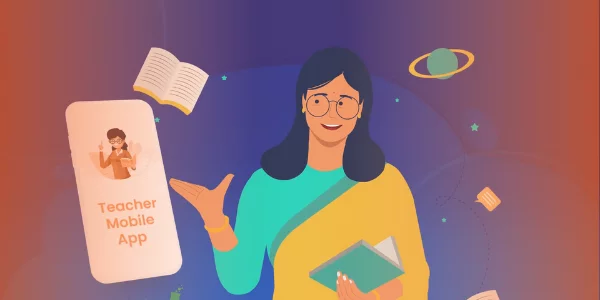 Subscribe to our newsletter
The adoration of our current generation towards technology is mind-boggling. Most prefer browsing their phones than enjoying the moments in real life. The speedy technological advancements, too, have found a niche market in the youth of this era. However, until some time ago, this same passion was amiss in the older age group. Contrary to their brood, the elders looked at machines with apprehension.
Who knew it would take a raging pandemic to alter this picture? For most, especially teachers, the use of technology at the beginning of lockdown felt like opening Pandora's box. It was filled with all techniques unknown. Understanding those methods meant challenging their own long-held beliefs. But, it had to be done.
The better half of last year was spent in discerning technology. Following this stint, educators came to believe that automation wasn't so bad, after all. Although they, like Gen Z, haven't (yet!) taken to living in the virtual world, their view has certainly transformed.
It was during this opportune time, the LEAD Teacher App was launched. This App became an ideal platform for teachers to conduct classes and keep in touch with students. We sought to make even more of a comprehensive solution for online teaching. This was when the 'Assessment' feature came into being.
What is the objective of the Assessment feature?
The learning loss faced by students has heightened since the dawn of the COVID-19 pandemic. Due to a lack of interactive learning and assessments conducted by teachers, students' knowledge isn't tested. Realising how problematic it is for teachers to conduct virtual assessments, LEAD developed this feature on the LEAD Teacher App.
Why is the Assessment feature important now more than ever?
Many critical exams were cancelled due to a galloping uncertainty last year. The lack of exams also meant less opportunity for students to entirely grasp important concepts. This learning gap led to students forgetting skills taught in their online classrooms. We can't let it go on this year too.
The 'Assessment' tab in the LEAD Teacher App helps them conduct, edit and schedule assessments easily. Once a teacher schedules an assessment, it appears on their daily calendar and the LEAD Student App for children.
The app also gives you a status on student submissions depending on the 'Submission Pending, Check Pending and Checked' categories. While the objective assessment questions are seamlessly autocorrected by the system, you have full control over the subjective questions. That is not all, student names with a low score will appear in the 'Remedial Analysis' section. The 'Online Exam' option gives you a glimpse into assessments that have and have not been checked.
Humans and machines have combined forces for an AI-enabled future. We at LEAD, earnestly wait for the time when the apprehension in people's minds dissolves and they accept technology with an open mind.
LEAD is transforming schools by making children future-ready. To make yours a LEAD Powered School: Partner with us today