How school ERP Module enables seamless school management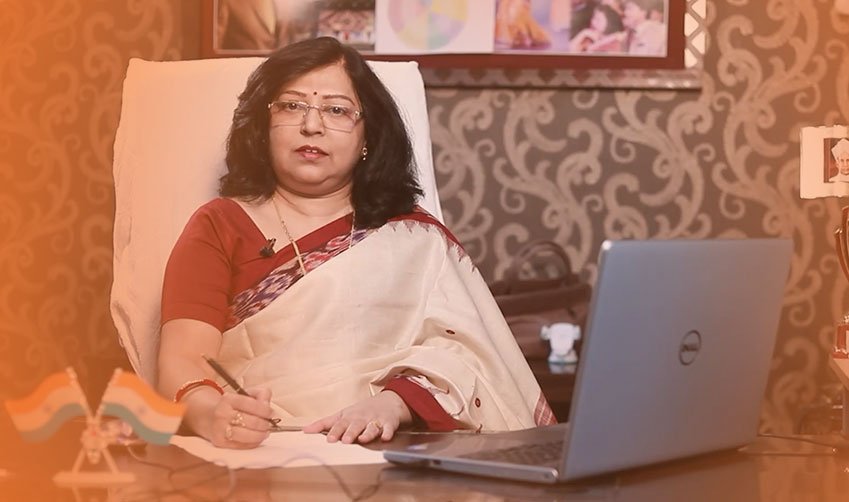 Subscribe to our newsletter
According to Relocate Global's Guide to APAC Education & Schools 2017, India holds one of the world's largest and complex education systems. According to the data shared, over 1.5 million schools cater to more than 220 million students.
With advancements in technology, many schools in India are shifting towards digital learning methods relevant to learning and teaching. The new digitised tools can help students to learn creatively and teachers to deliver lessons efficiently.
School administration must adopt school ERP (School Enterprise Resource Planning) modules that will offer students digital learning tools, further boosting their performance and progress.
SCHOOL ERP MODULE ENABLES SEAMLESS SCHOOL MANAGEMENT
Let's look at how the school ERP module helps schools realise their best potential…
Efficient school management:
To ensure that the school starts to function in a seamless, cohesive manner and maximum potential, implementing a school ERP module is a great way. The school ERP module manages all the routine administration tasks with a click, ensuring adequate time and effort management.
School ERP modules can manage operations such as admissions, fee receipts, fee management, timetable creation, etc. Day to day administration becomes more manageable as ERP makes fetching reports quickly.
The system also ensures precise solutions, assuring fewer errors and mistakes. The entire school administration system is automated, which makes the process simpler, precise, and quick.
With a school ERP module, security management, timetable management, teacher attendance management, admission management, fee system management, and other functions can be accomplished.
Streamlining classroom activities:
The school ERP modules help the teachers to streamline the classroom activities. It makes classroom management hassle-free and easier by ensuring faster and effortless conduct of classroom activities. For example, daily attendance becomes automated, which saves a lot of time and effort for teachers. Additionally, with the help of the school ERP module, grading assignments and tests become easier for teachers.
Teachers can effectively use ERP systems to implement special measures that can make evaluating students' performance easier. Other ERP software benefits that teachers enjoy include attendance management, report card management, grading, etc. Through automatic SMS and email alerts, teachers can communicate with parents.
Keeping parents up to date:
Keeping parents updated about the day-to-day activities of their wards can be time-consuming. Using the school ERP module, through email or SMS, school administration can contact parents regarding their children's day-to-day activities.
Moreover, parents get timely updates about the school bus, attendance, etc. ERP software is a great tool to assure children security and improve parents' faith and trust in the school security system.
Enhancing learning experiences:
To enhance students' learning experience, schools update their teaching methods to keep students up to date and well-versed with online tools.
School ERP modules and hybrid classrooms are becoming quite popular among students in this digitised era. Tools like digital whiteboards, gameplays, micro-learning modules, etc., are making learning a lot more fun and interesting for students.
Online learning has been made easier with the school ERP modules through various audio-visual tools such as podcasts, YouTube videos, learning AVs, virtual trips, etc.
Academic institutes in India embrace innovative methods through the school ERP module to optimise the learning experience and help reach out and connect with stakeholders. One of the most effective ways to enhance a school's performance is to deploy a school ERP module.
LEAD's ERP MODULE goes beyond essential functions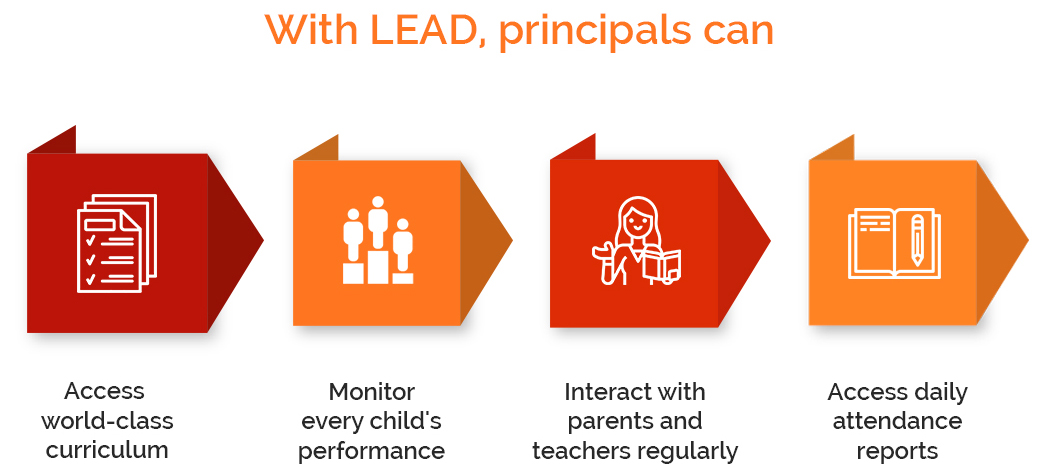 With the LEAD School Academic System monitoring students' performance at the school level has become easy. LEAD School's ERP has a solution for every stakeholder.
Every teacher is equipped with a tablet loaded with lesson plans, audio-visual resources, and training resources. Parents App gives every parent information about homework, attendance, marks, class pictures, and unit progress. Principals have access to a world-class curriculum, and they can monitor every child's performance, interact with parents and teachers regularly, access daily attendance reports and much more.
Schools that deploy LEAD's integrated academic solution also have witnessed a surge in the admission rate.
In a recent Case Study by LEAD, LEAD Mangaon School managed to retain business and deliver robust student learning during the COVID crisis. The school has retained 84% of its students from last year and has admitted 17% new students to maintain the overall capacity. Students have attended 71% of all the online classes and have attended 80% of all the online tests and quizzes. They have scored an average of 70% on the online tests.
LEAD is transforming schools by making children future-ready. To make yours a LEAD Powered School: Partner with us today