How school teachers combated the challenges of online learning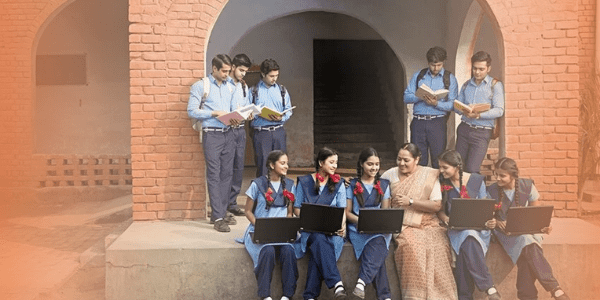 Subscribe to our newsletter
Causing more fear and social disruption than any other outbreak of our time, COVID-19 challenged human's cerebral capacity to deal with a crisis of that scale and gravity. An enveloped and spherical particle approximately 120 nm in diameter, halted the world. 
The education sector was hit hard and came to a standstill. Student's safety was important but so was their education. The online transition of education was not only nerve-racking but put a lot of parents and teachers in distress.
This was a much-needed shift but teachers were not well-equipped to deal with this 'overnight' evolution. While they were not well-versed with technology, managing students online and keeping them engaged got extraordinarily challenging. The idea behind online learning was to keep the academic calendar going. However, some schools realised that imparting quality education at such unprecedented times remains as imperative. It is something that can't be ignored for long as it will hamper student's growth.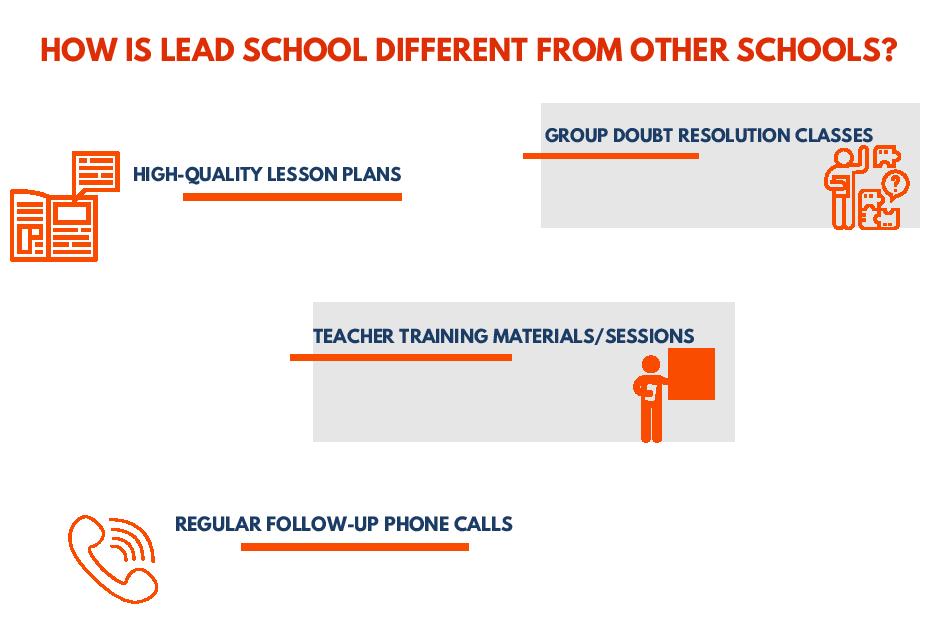 Hence, keeping in mind the well-being of teachers, a few quality schools empowered their educators with the right tools to conduct online classes without any hassle. They adopted an integrated academic management system to facilitate seamless learning.
They sought effective, sustainable ways to deal with it and deployed an integrated academic management system that not only automated the administrative tasks but also ensured quality learning. This module made teaching effective and easy. Online teaching became less of a nightmare and more of a 'something to look forward to' activity every day. This module also helped teachers to balance between online and offline classes where they can work effortlessly under online/offline and hybrid mode without getting lost in the syllabus. With an integrated academic management system, right from conducting assessments to daily classes, everything became just a click away.
LEAD is transforming schools by making children future-ready. To make yours a LEAD powered school: Partner with us today

How LEAD School bring respite to teachers
At LEAD School teachers get empowered with the teacher's excellence kit that contains high-quality lesson plans. Each lesson has videos, slides, images, and digital copies of books and workbooks. This enables excellent teaching vs using a printed teacher manual. The teacher app also contains training materials, marks entry, remedial analysis, and attendance.
LEAD School partner schools help/train teachers to take online classes efficiently. They are well-equipped to take online classes and are proficient in keeping students engaged during remote learning.
At LEAD Mangaon School, teachers have divided their day strategically to ensure maximum learning. For example, teachers resolve students' doubts on Whatsapp chat and phone calls. Regular checks with the students help them fix their weak areas. Teachers at LEAD Mangaon School call parents of students who have not attended online classes that day. They check homework and send back feedback to ensure excellent learning. 
Teachers at LEAD Mangaon School schedule classes using Hybrid School Platform on Nucleus. Students get personalised support and counselling for continuous motivation. Group doubt resolution classes on every alternate day ensure learning without any gaps. 
A monthly report of all students is created using data available on LEAD's Teacher Mobile App and is sent on the parent WhatsApp group. Revision and remediation classes are done at the end of the unit based on results using LEAD's remediation system. 
Also, teachers stay in regular touch with parents where they do regular follow-up phone calls to make students attend classes and finish homework. Parent sessions are arranged to inform of the loss of learning from a drop year and its cascading effect.
Everything is seamlessly arranged.
Students submit all their homework by 6 PM every day without constant reminders. For students who attend all classes, finish homework get stars on chat-groups.
Teachers finally can take a sigh of relief with LEAD School.
LEAD is transforming schools by making children future-ready. To make yours a LEAD powered school: Partner with us today