How teacher training in schools make virtual classrooms fun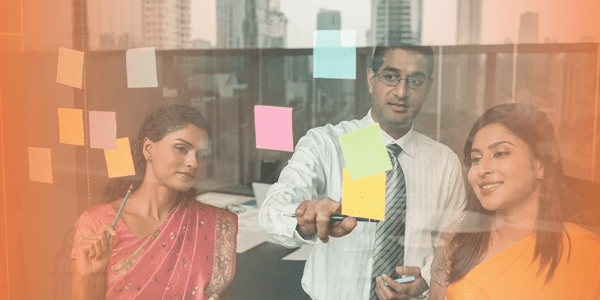 Subscribe to our newsletter
Teachers' ability to teach remotely needs a combination of technological and pedagogical skills. Teachers must learn how to combine multiple modes of delivery, that is, online, offline, and blended to facilitate learning with efficacy, especially in the world we are living in right now. 
Teachers are expected to be trained to a T in every circumstance. Before the lockdown, they were expected to conduct classes with precision. After the lockdown, well, nothing changed! They still are expected to conduct impeccable classes that show great results.
In a traditional education system, certificate courses or degree programmes to teach in schools sufficed. But is this enough in a pandemic-struck world?
What changes?
Ever since the education system shifted online, teachers seem lost. They are seen struggling with keeping students engaged or for that matter make them attend the class. The online structure was a clear failure for students as well as teachers. While students often get distracted, teachers are not well-equipped to make remote learning interesting.
For educators, the COVID-19 pandemic has been a challenge, one for which no preconfigured playbook can guide appropriate responses. World Bank concurs that the ongoing crisis is an opportunity to build back better and consider to help teachers not only cope through the crisis but also become better equipped with the skills to succeed in the wake of it.

World Bank has also given a clear strategy for schools to help teachers cope with the crisis.
If a school manages to train its teachers successfully, the entire dynamics of online learning change. Proper know-how of communication tools, learning management systems, can bring efficiency in learning. When a teacher is properly trained, deploying the engaging features of virtual learning, such as audio-visual lessons, quizzes, etc. becomes easy and students get keen to learn more.
How LEAD is addressing the challenge of teacher training. 
LEAD aims to build the largest community of teachers in India under the umbrella of Lead Teacher Academy.
LEAD also offers the LEAD Certification Program for Teachers that is devised to further enable them and strengthen their abilities, especially during the ongoing tough times.
The one day program is divided into three segments that you can hear at your own pace. Join us and learn: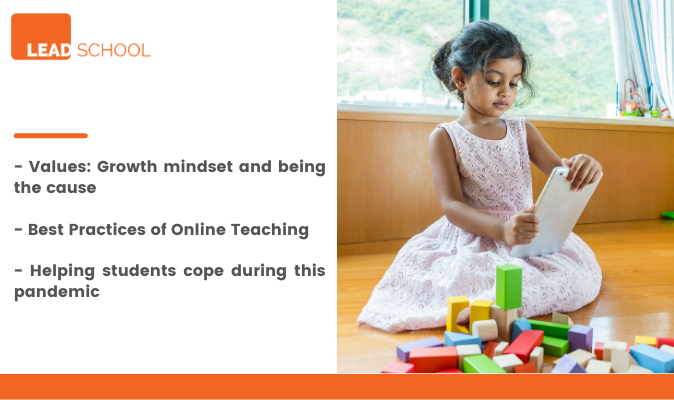 Values: Growth mindset and being the cause
It is universally proven that a growth mindset helps people reach the best of their abilities. This session will show how to implement this mindset and nurture your inbuilt talents.
Best Practices of Online Teaching
You will get an insight into how to charter the terrains of the new normal. The section shows the finest ways of implementing innovative methods in your regular ways.
Helping students cope during this pandemic
The social and emotional well-being of students is a priority during the COVID-19 pandemic. This final part shows how you can help children cope with the pressure and anxiety while taking virtual classes.
With the LEAD, all classrooms get converted into smart classrooms through a smart tv and a teacher excellence kit. So instead of a few smart classrooms, you have every class enabled for visual learning. 
Along with the teacher training, the teacher app is loaded with resources for various purposes such as helping them understand how the activity has to be conducted or a concept has to be taught. 
LEAD is transforming schools by making children future-ready. To make yours a LEAD powered school: Partner with us today