Best Tips To Nurture Creativity & Imagination in Your Child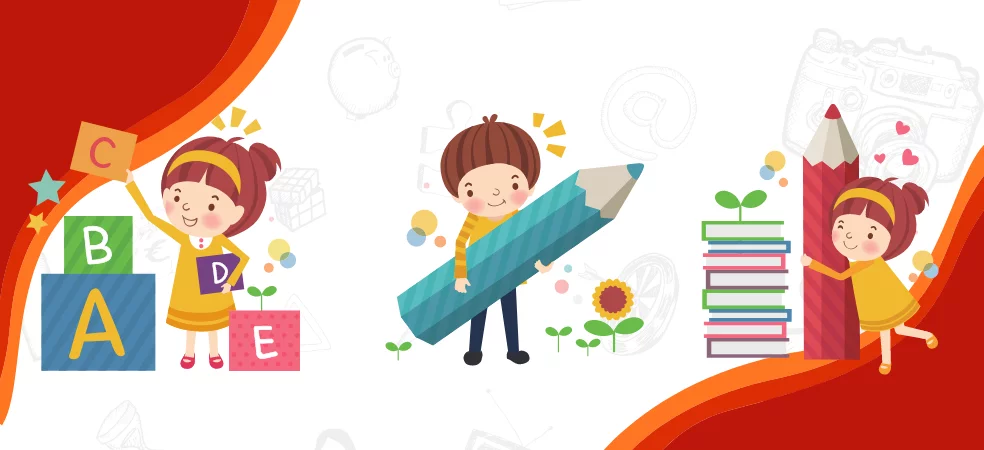 In this lockdown, with a lack of places to escape, monotony has become our constant companion. While some try to break away from it by making viral videos, most of us aren't that lucky. As we ruminate over these viral clips for a few priceless seconds, the craving to have our old life back doesn't leave.
Like adults, children of our house too are dealing with a fusion of boredom and stagnation. With only a few hours exerted in online classes, they are left with not many tasks at hand. In a tough situation like this, especially one that is never witnessed before, parents are oblivious of the ways to tackle it.
Children, whose minds are perennially buzzing with activity, need to be kept occupied. In a utopian world, as adults, we repurpose their nimbleness into creativity and innovation. However, in reality, sparking creativity is easier said than done. The greatest artists will testify how their finest work necessitated hours spent in seeking inspiration. Secondly, after entering the creative zone, how do you shape it? Hoping our child transforms into the next Leonardo Da Vinci or Beethoven won't help. Even geniuses had to mold themselves to create jaw-dropping masterpieces.
Knowing the importance of creativity in the early years, we empathise with our parents' thought process. We are here to guide you on how to encourage your children to spread their wings of imagination. Because the best things are born out of the simplest yet strongest ideas. On this note, let's speak more about making our little ones the creative geniuses of tomorrow.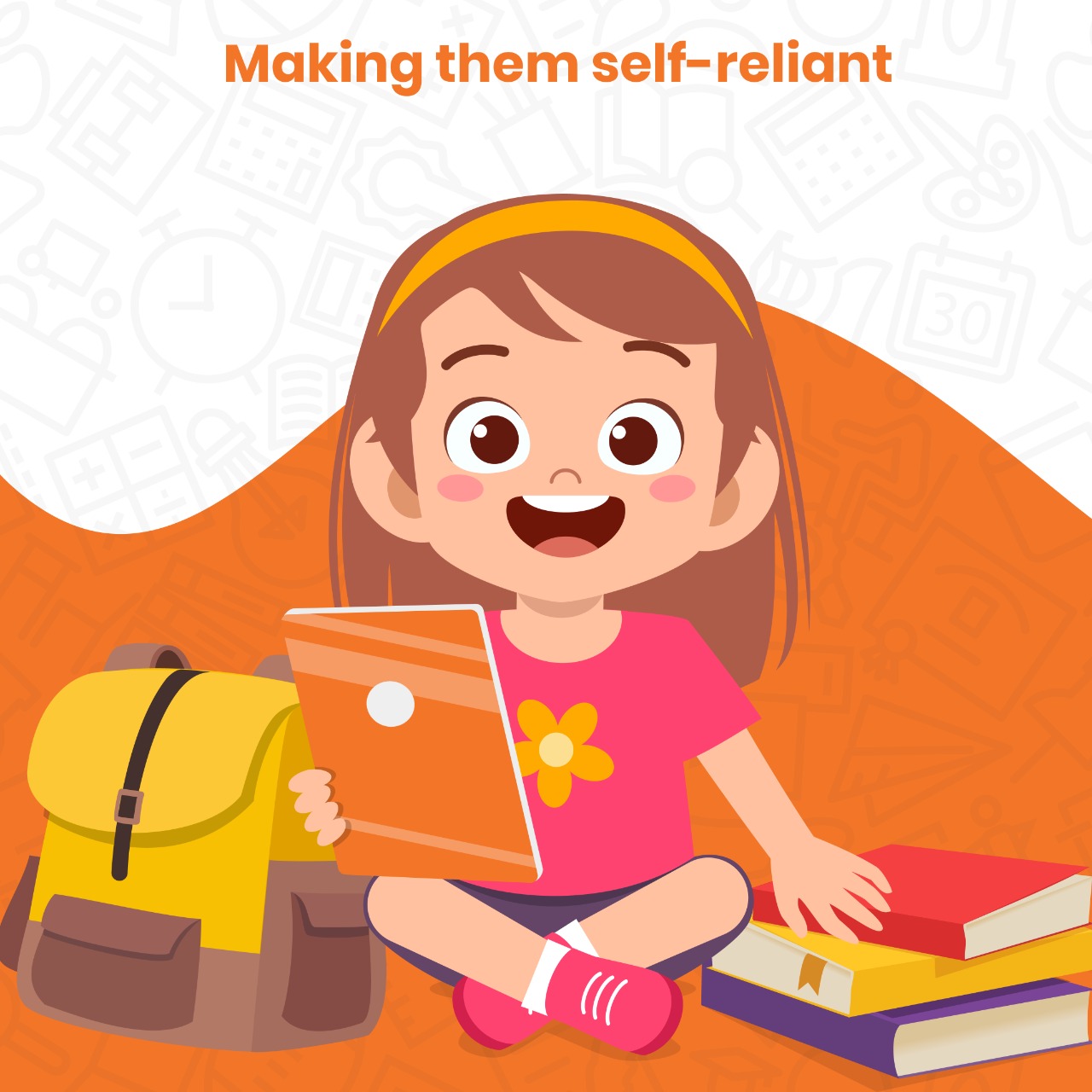 Children have utterly curious minds. When your kids come to you with the strangest questions, don't turn them away. Lead them towards the answer while rationalising the logic behind it. Furthermore, each time they do art and craft, encourage them to talk about the idea behind that creation. This promotes reasoning at a deeper level.
Don't shy away from asking impromptu questions. For example, know their top 3 wishes or the image of their ideal superhero.
Repurposing household items
This is a great way of recycling items already present at home, rather than splurging on exorbitant toys. You could use CDs, cardboard boxes, gift wrapping papers, plastic bottles. These items can be turned into wall hangings, pots for plants and much more. You could also give a new life to your old shoebox or packaging by transforming them into a penholder, jewellery stand, maze or toy car.
Upcycling also stops the waste from saturating our already overflowing landfills. Help your child understand the value of this approach and the difference it makes to our environment. As they think out-of-the-box ways to reconstruct these items.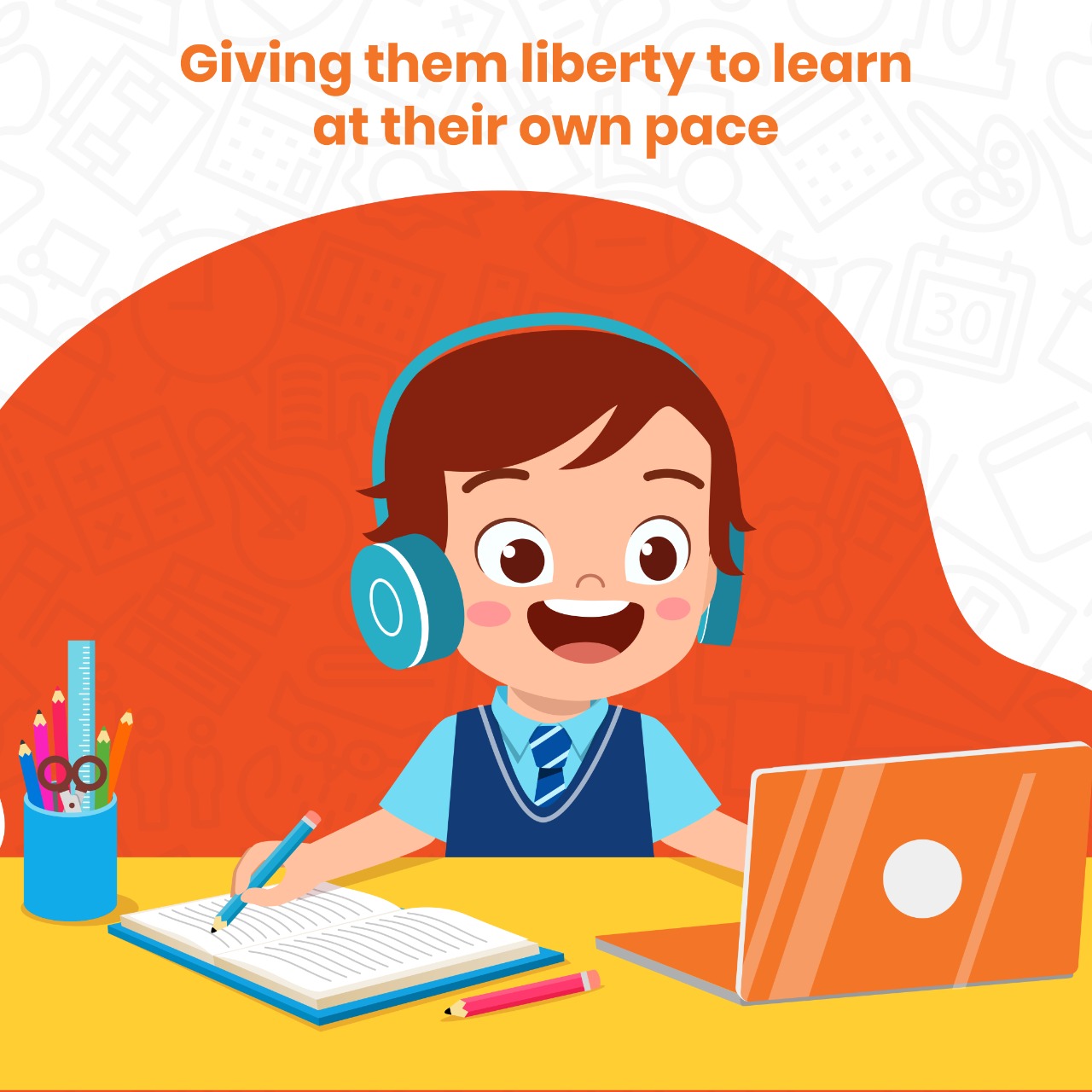 Teaching skills beyond academic walls
When your children are at home, put aside the academic constraints and utilise their classroom knowledge. This 'Learning by Doing' approach has also been incorporated in all the LEAD Powered Schools to enhance student education.
You can begin by taking a download from your child of their learnings in the classroom. Relate these concepts to real-life situations. For example, tell them about the acidic and basic substances present in our house, show how water molecules expand on freezing with an experiment or the value of teamwork by using sports teams as reference. This clever method of making connections prepares children for the future.

Using the power of storytelling
Being cooped at home doesn't have to stop children from building the most fascinating world. Allow them to spur creativity and innovation using the beauty of words with a pen and paper. Reading stories provides them with a head start. Narratives are instrumental in exposing children to complex situations and considering their judgement.
Even India's best selling author, Chetan Bhagat, vastly spoke about the power of storytelling. Much before his books were turned into blockbuster feature films, he was an ardent storyteller. The LEAD masterclass with Mr. Bhagat analyses how children can hone their writing skills from a nascent age. This session can alleviate your child's thinking skills.
Enrol your child in LEAD Powered School
The above points have been crafted to push children to be inventive with their thinking and synchronously back up their thoughts with good reasoning. As they do that, value their opinion, make them feel acknowledged.
At LEAD, we are turning schools into excellent centres of learning. They ensure the holistic growth of children and ready them for a successful future beyond their formative years. To enrol your child in a LEAD Powered School: Fill the admission form now