Summer Learning Loss (Summer Slide): What is It & Ways to Prevent It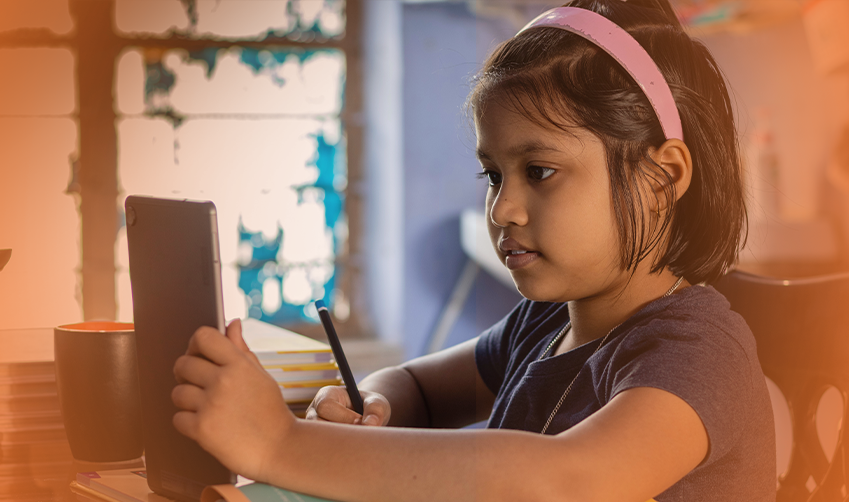 The education industry has been devastated because of the impact of COVID-19. The learning loss caused by the crisis remains incalculable globally. Never in the history of education has there been such massive interruption. Given the ongoing disruption and the cumulative impact of learning loss, it is too early to measure the pandemic's impact on student learning fully; however, looking at the statistics, it's safe to say it is massive. "Studies from several countries suggest that school shutdowns in the second quarter of 2020 put students up to six months behind the academic milestones their cohorts would typically be expected to reach," comments McKinsey.
In another finding, the World Bank evaluates that about $10 trillion in earnings could be lost due to lower learning and students' potential for dropping out of school. "In another estimate, children could lose more than a year's worth of learning following a three-month school closure due to falling further behind when schools reopen," WB further elucidates.
The bright side
Looking at the bright side, schools globally fought well and combatted the crisis efficiently, ensuring minimal learning loss. Schools opted for online mediums to survive. Though the sector was saved from plunging further, some blatant gaps needed immediate redressal. The students were promoted to the subsequent academic sessions, but most remain unclear about subjects/concepts from the previous class. In the long term, this can hamper their growth and cause a significant hindrance to their higher studies. These gaps in learning may remain detrimental for students with lower academic achievements.
To catch up, parents may need to participate in coherence with the school proactively. One of the easiest ways to combat this is to utilise the upcoming summer break to make up for the loss. A less travelled road but very powerful for educators and students is to utilise the vacations to bridge the gap. Helping students indulge in extracurricular activities such as yoga, assisting them to learn cognitive skills with various objects available at home, teaching them coding, motivating them to think of an innovative idea to hone their entrepreneurial skills are some activities that can be practised at home during the summer break.
A vacation clubbed with activities to bridge the learning gap will help them bounce back to school well-informed and charged. Parents can also identify weak areas of their child and work together with the teacher to address them.
The learning loss due to COVID remains unprecedented. It's up to schools and parents to devise ways to fight the crisis efficiently, or the damage could linger longer than expected.
How can LEAD help to mitigate the learning loss caused due to the disruption? 
LEAD has addressed the ongoing challenge efficiently, where it has allowed all its partner schools to help children alleviate the loss through its six-week summer programme. It involves two activities per week—Tinkering Tuesday, comprising STEM-based activities, and Funky Friday, a range of family-based kinaesthetic activities. Together, these activities aim to ensure that learning continues through the summer vacation. LEAD believes that summer months are vital to engaging students in well-structured activities to be gently eased back into schools next academic year.

Traits like planning, organising, decision-making, and problem-solving skills, which were ignored due to the pandemic in schools, can be bridged through LEAD Summer Camp. The projects will not be like homework nor are task-based; instead, they will help children reimagine the things around them. To help improve articulation and presentation skills, a child is encouraged to become a journalist who interviews the family and writes a report.
The students have missed out on their extracurricular activities due to the pandemic. In the absence of dance classes, sports activities, holistic development has been halted too. Activities like these help social engagement use questions to explore, engage, and investigate and hone communication skills like storytelling. Schools that have a plan in place to encourage students to learn even during their vacations will prosper. LEAD-powered schools empower children with the right skills required to excel in life through fun activities.