Role of a teacher in classroom is evolving. Key findings.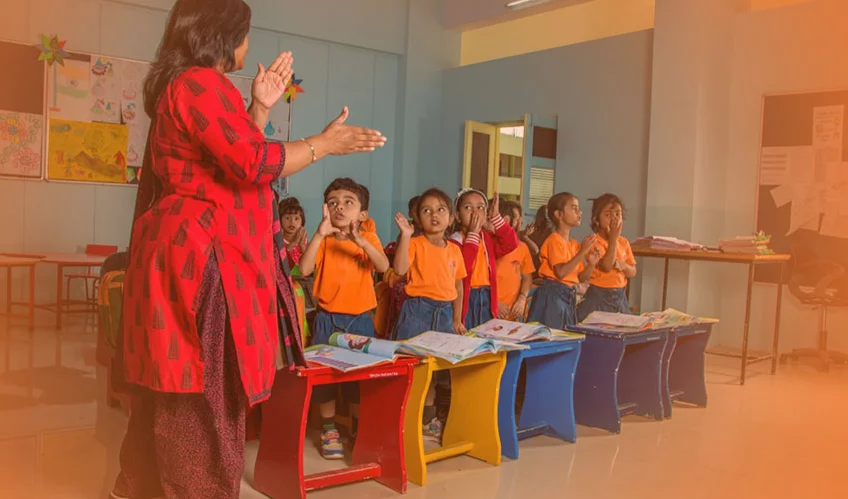 Subscribe to our newsletter
The information age is one of the various developments that has radically changed teachers' responsibilities in an education setting. A few years ago, teachers were experts in their respective domains, and the role was confined to delivering lectures. With the advancement in technology and digital evolution, the classroom setting and teachers' role evolved. Schools are now adopting online or hybrid learning modes that have intensified teachers' role in the classroom. The World Bank, in its report, mentions the change of role of teacher today.
The World Bank states, "Successful teachers are likely to be the first role models that young people encounter outside the home. They teach content, make learning fun, shape students' attitudes, exemplify empathy, teach teamwork and respect, and build student confidence in several ways. E-active teachers prepare students for a world where they must interact with others, adapt quickly to change, and where success will hinge on knowledge as well as attitudes and behavior."
In the 21st-century, a teacher needs to be equipped with more than just 'teaching' skills to ensure 360-degree growth in children.
Online learning calls for more proficiency 
The online teaching model expands the responsibilities of a teacher. Unlike traditional learning, teachers are now required to be well-versed with technology and digital tools. Earlier, instructors or teachers used to carry a book and explain the concept. Now, you also need to make sure that students get the concept and not just mug up the information. 
In a report, LinkedIn says, "85% of jobs that will exist in 2030 haven't been invented yet." This means the future generation must be prepared with the right kind of skills and expertise, which lies beyond textbooks. 
To conduct a successful online class, teachers need to adopt digital practices. Kids nowadays can quickly adapt to the advancement of technology as compared to adults which can be used productively to enhance learning.
Teachers today are a guide that enables students to be the best version of themselves. As education's focus has changed to developing multidimensional skills in kids, you now need to do more than just 'explaining' the concepts. From making the class engaging to using digital tools to preparing quizzes and assessment, you need to do all. With the intensification of the role of teachers in the classroom, schools need to make an effort to do better to stand out.
LEAD is transforming schools in India by making students become ready for the exam of life. To make yours a LEAD powered school: Click here
How schools encourage teachers today
Schools today ensure that teachers are well-versed with the use of technology. For a better understanding of digital tools, some schools conduct training. This helps teachers to conduct interactive and engaging classes.
School owners also conduct tutorials for teachers for their understanding of the software. Having digital skills and knowledge has become a prerequisite for individuals stepping into the teaching profession. With the evolution of the role of a teacher in a classroom, schools are also making efforts to help them create digital lessons.
The inclusion of technology in the education sector has transformed the role of teachers. Let's look at how new-age teachers can change students' lives:
Planners for careers in the 21st century
The future of the student will depend on critical thinking, communication, collaboration and creativity. As a teacher, you will need to introduce them to these skills. Teachers are also required to help students equip digital skills for a successful career.
Make class interactive and engaging for kids
You also need to build your students' interest in the class rather than just 'getting over' a chapter. Digital tools won't make the class engaging alone, teachers need to use audio-visual aids and animations to explain concepts in a fun way too.
With online learning, teachers need to provide feedback to children. You must check the content online and revert students to feedback based on their performance.
You will also need to provide digital content to students. In a smart class, the teacher's role in the classroom transforms. As a teacher, you will be required to make an online assessment, quizzes, worksheet etc.
How teachers at LEAD redefine education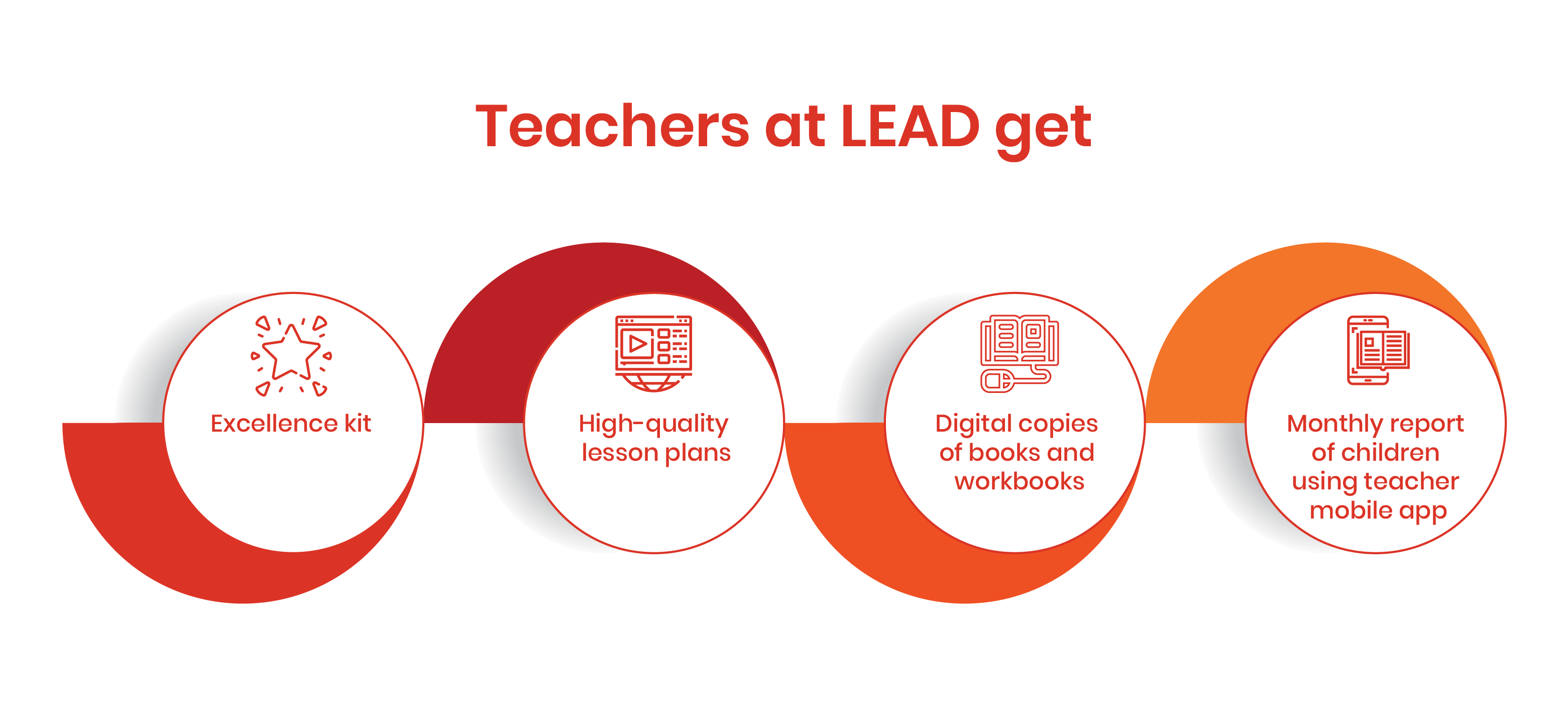 Teachers at LEAD get empowered with the teacher's excellence kit, including high-quality lesson plans. Unlike traditional education, a lesson now includes videos, images, and digital copies of books and workbooks. This leads to excellent teaching that was seldom possible before. LEAD provides teachers with tools where they can control the flow of the online curriculum.
LEAD partner schools train teachers to take smart classes efficiently. They are trained to take online classes with efficacy, ensuring student engagement factor. With LEAD, visible growth in every child's learning curve is also seen. Teachers at LEAD conduct classes using a hybrid school platform, Nucleus.
A monthly report of all children is created using data available on LEAD's teacher mobile app. It is sent on the parent WhatsApp group. The whole learning process has become quite exciting with LEAD's advent.
Without dipping into the trap of anxiety, teachers can hold interactive and effective classes now.
LEAD is transforming schools in India by making students become ready for the exam of life. To make yours a LEAD powered school: Click here