Effectiveness of school now at the comfort of your house with live classrooms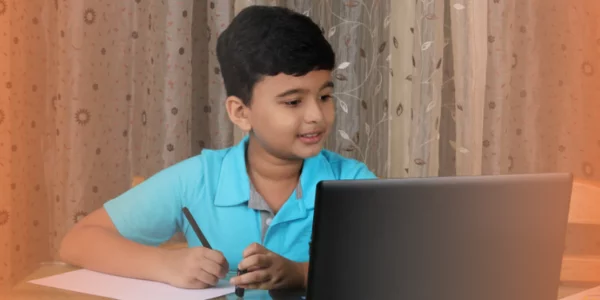 Subscribe to our newsletter
Uncertainty lingers as the period of the lockdown keeps getting extended. Parents worry a little too much about the effectiveness of virtual classrooms — which took over the education industry post infinite school closure. However, these classes help the sector function and are rarely result-oriented. The children in a remote learning setup remain distracted, and teachers are seldom trained to conduct classes with efficacy— this abrupt shift to online classes has not been frictionless. This triggered confusion among the stakeholders about the reliability of the remote learning setup. Though Ministries of Education worldwide are taking prompt measures to fight the crisis efficiently, quality distance learning remains a concern.
Can technology replace face to face learning?
Traditionally speaking, parents have stayed worry-free in an in-person schooling experience, and students had a set way of learning but now that the ongoing disruption has given the sector at large an opportunity to evolve and flex, why not?
Students have always been fond of learning in groups, being with their friends and having a disciplined life, and in the absence of traditional classrooms, learning took a hit. To combat this situation, a model beyond online classrooms is required. Digital classrooms, which have given way to smart learning, are taking over the sector. Schools in bigger and smaller cities are embracing technology alike.
Live classrooms for the education industry are here to stay. The onus now lies on the shoulders of school management to make it work to benefit all. Technology can be deployed according to children's learning capabilities. For example, older students have a higher tendency for independent learning, and younger students require more audio/visual stimulation, and the curriculum can be moulded accordingly.
Also, digital classrooms have opened various unexplored avenues for the education sector, which were uncharted before—for example, learning flexibility, learning beyond textbooks, learning via coding and collaboration, etc.
COVID-19 pandemic has prompted the stakeholders to reimagine how education is managed and delivered. Technology not only allows the advancement of education via various tools but also leads to teacher empowerment.
A report by KPMG explains, "Schools and teachers should not be perceived just as vehicles for knowledge delivery but should also be able to control what they teach and how to teach it. Technology can also elevate the role of teachers from simply being knowledge transmitters to actively working as co-creators of knowledge, for their students."
Technology also allows us to address a fundamental inequity in teaching and learning quality. The pandemic has been a blessing in disguise to bring about some long-awaited changes in the sector. Technology has challenged the status quo.
How is LEAD helping bring effective learning in schools and at home?
Since the demand for live classrooms has witnessed a staggering growth, which now seems irreversible, LEAD ensures that quality learning with the help of technology reaches every school in the country, even the ones in remote areas.
LEAD-partner schools operate via a smart tv and a teacher excellence kit. So instead of a few smart classrooms, every class is enabled for visual learning. The Teacher's Excellence Kit contains a tablet that contains high-quality lesson plans. Each lesson has videos, slides, images and digital copies of books and workbooks. The teacher app also contains training materials, marks entry, remedial analysis and attendance.

In a traditional setup, students rely on books for their learning. But in LEAD, students get to learn via:
Videos and slides
Activities
Books and workbooks
Another feature by LEAD, LEAD School @home ensures undisrupted learning. Whether schools are open or not, this feature will ensure quality learning to students from the comfort of their homes. Students get access to physical readers and workbooks, learning activities, e-books, regular assessments, and quizzes via LSH, making the learning process interesting for children.
Students can now benefit from LEAD's bridge course specially designed to provide a thorough recap of essential concepts from the previous grades with ample practice to mitigate the learning loss caused by the pandemic.
LEAD is transforming schools by making children future-ready. To make yours a LEAD Powered School: Partner with us today