Smart online classroom applications enable effective teaching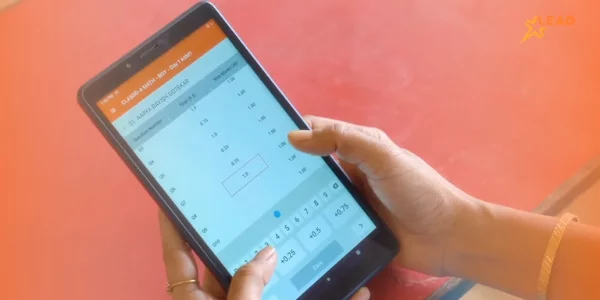 Subscribe to our newsletter
Smart classrooms are digitally equipped classrooms with advanced technology integration to make teaching and learning fun, interactive, and more effective. While smart classrooms have been there for quite some time now, they became more common during the digital transition of schools during the pandemic. While during the pandemic a smart classroom was mainly through an online classroom application, it has become more of a hybrid of online and offline classes now.
What are the components of a smart classroom
Digital board
Smart devices for students and/or teachers
Audio-visual presentations
Distance learning systems
Recording facilities
Automated assessments
And much more
How do smart online classroom applications enable effective teaching?
Provide improved classroom experience
A smart classroom enhances the learning process by inculcating audio, video, animations, images, multimedia, etc. in lessons. This increases engagement and builds better conceptual clarity. Subjects like social science can be taught better when students are able to visualize concepts rather than read and learn from conventional textbooks.
Provide better assessment tools
Summative assessments, i.e assessments held at the end of a course or term are the only commonly used form of assessments in conventional schooling. However, by the time students get to know where they lack, it is too late for them to improve. Integrated learning systems with smart classrooms enable teachers to use multiple formative assessments throughout the learning. This enables teachers to give appropriate remedial lessons as and when required, thus ensuring excellent learning outcomes.
The online classroom app for teachers has Teacher-Led Assessments have made conducting exams and assessments easier, and teachers can navigate through various functions flawlessly.
Save time spent on manual tasks for teachers
Integrated smart classrooms save the time of teachers. They enable easy automation of tasks such as timetable creation, attendance management, parent-teacher communication, etc., which usually require days to complete. As a result, teachers can better concentrate on imparting excellent education to their students.
At LEAD, features like iHomework in the LEAD's online classroom app for teachers, save at least 1 hour of teachers on a daily basis spent on checking homework through:
Easy monitoring of homework completions ensures teachers don't need to spend time in following up with students.
Readymade multi-modal assessments allow teachers to test students through various types of questions, without having to spend time in inventing the questions from scratch. It also helps build better conceptual clarity among students.
Insights into student performance help derive actionable insights so that the teacher knows where exactly a particular student needs help and thus assign remedials to that student
Auto-correction of MCQs saves time for teachers thus allowing them to focus more on helping students improve based on their performance
Are there any disadvantages of smart classrooms?
Though smart classrooms do not have any disadvantages as such, they certainly pose some challenges. Here are some of the prominent challenges teachers or students may face:
If smart classrooms are not fully integrated, or if teachers require to manually create content, teachers may face technological challenges. For e.g they may find it challenging to create so much content by themselves like videos, presentations, etc.
If not purchased from the right provider or if there is no proper research done, the implementation and maintenance may be costly for schools
Devices such as smart boards, tablets, etc. might be fragile and subject to damage if not handled properly
Limitations might come in remote areas where the electricity or internet connection is not stable or regularly available
Despite their limitations, smart classrooms are the future of education. LEAD's smart classroom technology empowers all stakeholders to ensure guaranteed learning outcomes for students. Through fully equipped online classroom apps for all stakeholders, high-quality curriculum and resources, detailed reports and tracking features, and a reliable integrated learning system, we are transforming schooling as we know it for 12 lakh+ students in India.
At LEAD Powered Schools, teachers get the best solutions to deliver quality education and get professional training. Find out why 25,000+ teachers love LEAD Tell me more