Why world-class education a requisite for schools?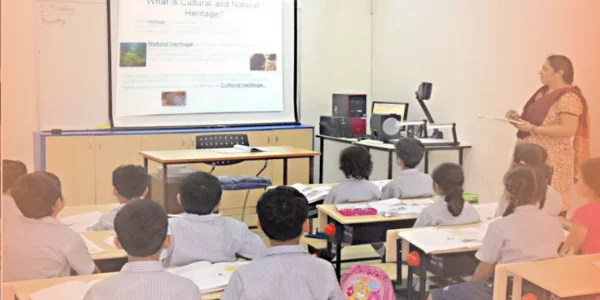 Subscribe to our newsletter
The debate about the purpose of education is not ending anytime soon. As India is set to become one of the youngest nations in the world by 2030, are schools ready to offer world-class education? A world-class school is a dream of the 21st century. Schools all over the country are devising ways to not just give quality learning but also to add world-class aspects to the curriculum. While a lot of them do achieve that, a chunk fails.
The education sector has been grappling with the issue of staying relevant in a world that's constantly shrinking. Students in a contemporary world will be living and working in a globalised space. To thrive and become leaders, they must possess skills that are unique to their age and must share different perspectives than previous generations. 
Sadly, a large number of students in Indian schools are clearly at risk of being unprepared for the demands of the global economy. For this, closing the skill gap is the first step. 
But what is world-class education and how does it bridge the skill gap?

A world-class school resolves the time challenge with a model that engages students in analysing, evaluating, and creating besides instilling an unmatchable level of knowledge and comprehension. A world-class school enhances students' value for themselves and their community at large. 
Such schools help their students to envisage the future, dissect insecurities and promote curiosity and civility. The education sector can no longer stay in denial about the global imperative and must create a new blueprint to adapt and succeed in a fast-paced world.
LEAD is transforming schools in India by making students become ready for the exam of life. To make yours a LEAD powered school: Click here
According to the Organisation for Economic Co-operation and Development,"To transform schooling at scale, we need not just a radical, alternative vision of what's possible, but also smart strategies and effective institutions. Our current schools were invented in the industrial age, when the prevailing norms were standardisation and compliance, and when it was both effective and efficient to educate students in batches and to train teachers once for their entire working lives."
Professional development programmes for teachers should also be relooked at through the lens of global knowledge and amended accordingly. 
How is LEAD helping schools in becoming world-class?
The speed of change around the world creates urgency for action at every level. Using our world-class curriculum & pedagogy, innovative technology, and round the year implementation support, we create a visible transformation in all our partner Schools. LEAD is a disruptive School Integrated System that visibly transforms any regular school into a world-class school, setting them up on a high growth path. LEAD's mission is to provide excellent learning to every child. Over the years, LEAD has become a market leader with a PAN India presence, transforming over 3000+ partner schools. 
Each class follows an integrated curriculum consisting of cognitive and development domains of literacy, numeracy, EVS, aesthetic and creative expression, motor skills development, and social and emotional development. LEAD also offers the LEAD Certification Program for Teachers that is devised to further enable them and strengthen their abilities, especially during the ongoing tough times.
LEAD is transforming schools in India by making students become ready for the exam of life. To make yours a LEAD powered school: Click here