Do homeschoolers have exams?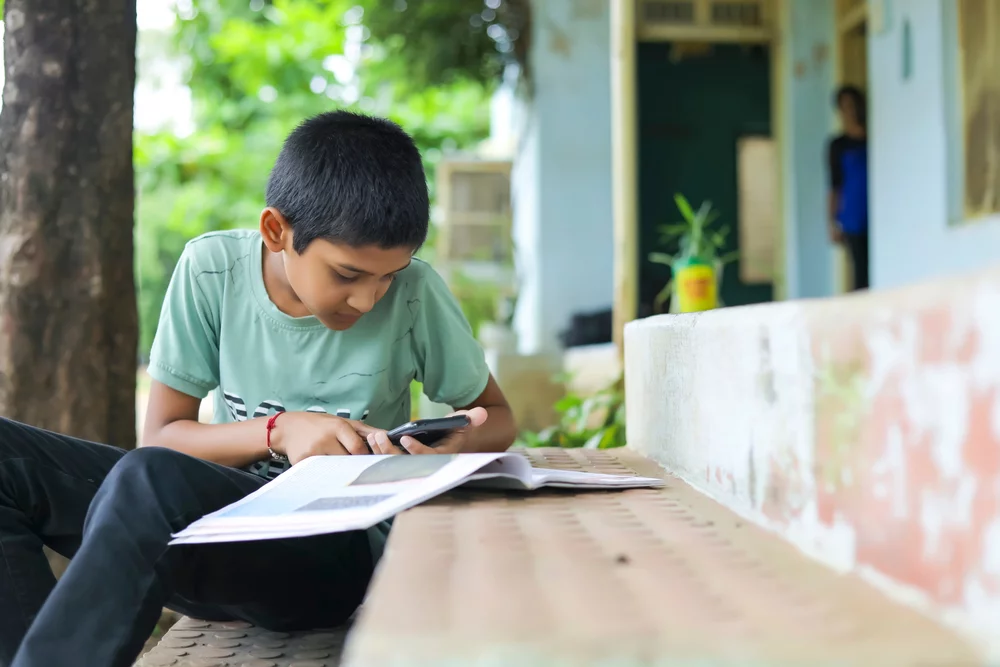 The education sector has changed significantly as the world has progressed. It has evolved as a combination of the traditional and the modern education system. Homeschooling is an important component of modern education system, and it is becoming more popular among parents, particularly after the COVID-19 pandemic.
Homeschooling is an alternative education system where a student can complete his education at home rather than opting for a traditional school system. While several countries have already accepted homeschooling widely, home schools in India have a long way to go.
Today, many parents prefer educating their children in an environment where there is less rote learning and opting for institutions that have embraced alternative school systems. If they don't find such options, some parents are even open to educating their children at home. Homeschooling in India does not require special recognition, registration or regulation by any authority or agency. Most parents who choose to homeschool their children either follow the curriculum provided by CBSE or the state board.
Students studying in home schools in India can take Class 10 and Class 12 of the CBSE Board as private candidates. But there are other options as well, like NIOS or IGCSE. Here are some details about them:
National Institute of Open Schooling (NIOS)
National Institute of Open Schooling (NIOS) is an open learning board of education in India that provides a platform for students to learn through homeschooling. This board helps children to appear for exams of class 10th and 12th while the parents homeschool their children. Students have to register with the board and the certification is equal to any other of education in India. It offers opportunities to learn for different levels and promotes vocational learning along with conventional subjects.
The National Institute of Open Schooling (NIOS) provides Open Basic Education for students up to 14 years of age. Students can take up exams for A, B, and C level which is equivalent to Class 3, Class 5 and Class 7. They can also take up the Secondary Education Course which is similar to the Class 10 exam and the Senior Secondary Course which is similar to the Class 12 exam.
International General Certificate of Secondary Education (IGCSE)
International General Certificate of Secondary Education (IGCSE) is a part of the Cambridge Assessment International Examination (CAIE). It is an internationally accredited qualification for homeschooling students. The examination is conducted at the Class 10 level and has multiple stages of evaluating children's learning from the preliminary to advanced level. Students can appear for the examination as private candidates and earn a qualification that is recognised worldwide.
Students studying in home schools in India can appear for the International General Certificate of Secondary Education (IGCSE) exams as a private candidate or opt for the Class 10 or Class 12 exams conducted by the National Institute of Open Learning (NIOS) which is conducted at centres across the country and gives the students an opportunity to get a degree or a certificate. However, homeschoolers are not eligible to take the ICSE and ISC exams. Once they clear the above exam they can be eligible for college admission.
How LEAD ensures a holistic development for students
LEAD is an integrated schooling system that transforms the learning experience of students by making it more fun and interactive. With our affordable, innovative technology and pedagogy, our platform delivers measurable results in English, Maths, and Science through an integrated and data-based system. Students can attend live classes daily, attempt quizzes and ask doubts without hassle. At school they learn by doing and by watching engaging audio-visual content.
Advanced subjects like Coding and Computational Skills program at LEAD, ensure students get future ready in their school itself.
Innovative programs like the English Language and General Awareness (ELGA) program has been specifically designed to teach English as a skill rather than as a subject. It helps bridge the gaps in learning and enables students with little organic exposure to the language overcome challenges while picking it up. Likewise the Sampoorna Hindi Program is aimed at developing Hindi language skills, General Awareness and Values in students across India.
Whether or not to homeschool their child is a conscious decision every parent should take. Children studying in homeschools in India is not very common. However, it is slowly gaining some traction. If you are a parent that wants to ensure the highest quality of education for their child, consider enrolling them in a LEAD Powered School near you.