Innovation begins at home: How LEAD School's Own Institutions have fuelled a re-thinking in education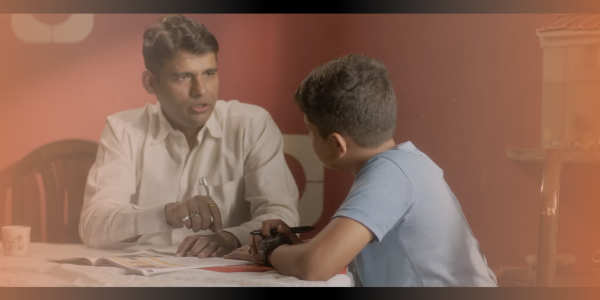 Subscribe to our newsletter
The experiences and experiments at LEAD School's own educational institutions have been vital in designing a curriculum and pedagogical philosophy for its partners. Here's what we have learned.
Where do we start when the goal is to transform education? The obvious answer is schooling, the impact of which stays on in people's lives in direct and indirect ways for their entire lifetime. Primary and secondary education impart facts but also instil value systems. In order to transform this system to create a capable generation, it is essential that the bulk of our country's students, who are in Tier 2, 3 and 4 cities and beyond, have access to the latest in innovation, both in content and pedagogy. This alone can help students in these regions, especially in affordable private schools, compete with their peers in urban areas and live up to their potential.
For us at LEAD School, this journey began with a small class of 17 students in a school called Shanti Niketan English School in Mahemdavad, Kheda, Gujarat. It was here that we first noticed glaring gaps in the education system. The concept that LEAD School envisaged for Indian education unfolded here. We realised that bringing about systemic change requires more than just good content; it requires active partnerships with schools and the various stakeholders, including teachers and students, to create a dynamic and evolving curriculum to meet the needs of the time.
So, where do we start when the goal is to transform education? Turns out it begins at home, or in our case, the schools run by LEAD School. Since its inception, LEAD School has been rooted in evidence-based education. We are aware of the consequences of our strategies and we begin by introducing new ideas in our own schools. The findings from our own schools inform our curriculum.  The intention is to first ensure reproducible results before we extend them to partner schools. An idea conceived and implemented in our own school goes through a probationary period before it is carried out anywhere else. LEAD's own schools are thus providing parents, students, and partner schools empirical evidence and objective solutions to solve the identified challenges.
Managing our own schools has bolstered our belief that education requires methodical intervention and integration of all levels, from parents and students to teachers and school administrators.  Our experience of engaging in and encouraging active collaboration between parents, teachers and administrations has demonstrated that home support complements learning at school. Overall, an open channel of communication has resulted in improvement in academic performance.
LEAD is transforming schools by making children future-ready. To make yours a LEAD powered school: Partner with us today

Pedagogical interventions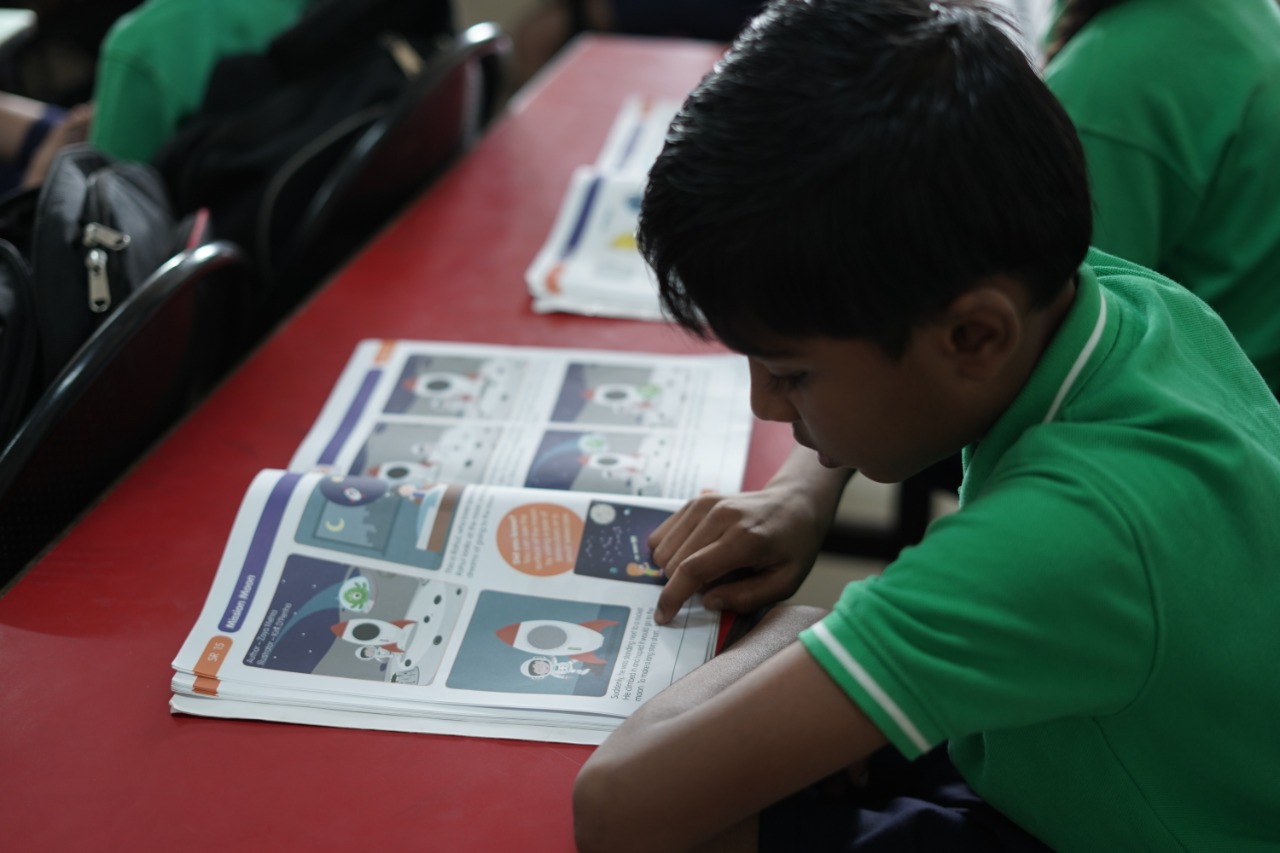 What are the key interventions that these experiments and experiences in our own schools have taught us? The first stumbling block we noticed in children in our own schools was difficulty in comprehension of English. Since the medium of education is English, the language forms the foundation for understanding all other subjects, be it mathematics or the sciences. The English language provides the crucial link to grasp concepts. In the absence of adequate language capabilities, the learning gap was only becoming larger as the child moved to higher classes. The student's grade did not reflect in their understanding of the subject. To ameliorate the learning inequities and the increasing gap, LEAD School introduced ELGA, a level-based English learning model.
ELGA has been conceptualised and developed based on the NCERT curriculum, but it is unique in its approach: it encourages students to speak, read, and express independently. At the beginning of every academic year, students are assessed on their English language abilities and grouped accordingly. Thus, ELGA classrooms are multi-grade spaces where students are able to learn with those at their level. In this rather unconventional setting, we have been able to bridge a 1.8 year lag in learning in just a year. 
Similarly, our pedagogical approach to mathematics has been modelled based on Singapore's system. Singapore is known to have the best PISA score over the years in mathematics, science, and English. Their modus operandi is admirable and we have attempted to adopt this method by contextualising it for our schools and education. We have identified three levels of instruction, namely concrete, pictorial, and abstract approaches, which together provide a more wholesome manner of reaching students.
Working with children in our own schools has also taught us that a child's learning is enhanced when provided with real-world scenarios and examples.  This encourages inquisitiveness in young minds. To emphasise the relevance of their academic material, we introduced 'activity-based learning' modules in science subjects.
Being a part of school administration ourselves, we are cognisant of limitations in resources in our partner schools. At LEAD School, we believe in making the most of available resources and incorporating sustainable ideas that are viable for the school management as well. Thus LEAD School's solutions for its partners cover a wide range of infrastructural scenarios, including those where there is limited bandwidth. No student should suffer just because the area she hails from does not have a robust internet connection.
Student-led learning
The other focus of LEAD School's process is to actively involve and engage students. We find that student-led activities reinforce learning and provide the scope for constructive dialogue and a spirit of collaboration. We have witnessed students grow into independent learners and team players. Student-led learning activities have now grown into Student Led Conferences (SLC). These conferences have fostered confidence and public speaking skills even among those who used to be reluctant to come into the limelight.
Facilitating teachers
One of the biggest challenges in schools in Tier 2,3 and 4 cities is recruiting good teachers. Active engagement with teachers in our schools has provided insights into their requirements, as well as some of the challenges they face. Many of these challenges can be overcome through the right technology.  For instance, teachers are given adequate resources and preparatory material before classes. The school coordinator follows up with the teachers on the use of these resources and implementing the LEAD School curriculum while also analysing gaps in the process. Another key aspect has been to remove the burden of mundane tasks from the shoulders of teachers. LEAD School's tools thus not only empower teachers through content but also through incorporating their feedback to adapt to ground conditions.
Ensuring seamless transition to online classrooms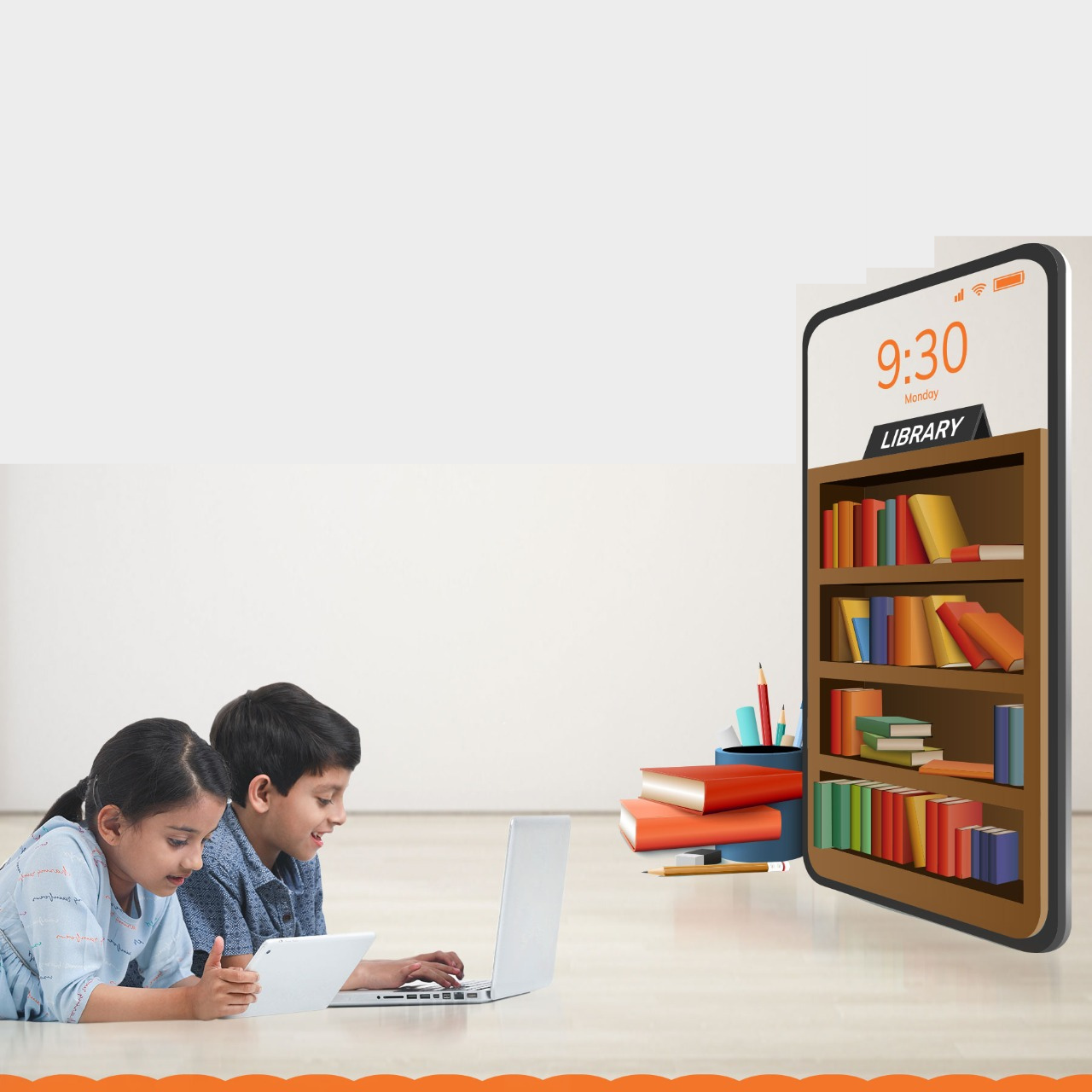 Working closely with all the stakeholders of a school helps us continuously reinvent based on the need of the hour. The most significant example of this was the response of LEAD School and its partners to the pandemic, which disrupted every aspect of life. LEAD School's partners were able to transition to online learning seamlessly through LEAD School@Home. Lack of technical know-how, poor bandwidth and lack of infrastructure – all of these fell by the wayside as LEAD School@Home was first able to provide centralised classes and subsequently integrate teachers into the system, simulating a classroom experience.
Online learning will not end with the pandemic. Hybrid learning has become a reality of our times and LEAD School's unique integrated and multi-pronged approach is supporting its partner schools to transition into online learning.
What lies ahead?
For LEAD School, the journey has just begun. To advance education, we have to constantly innovate to suit the changing needs of students. This is a process that is constantly on at our four schools, which cater to over 75 teachers and 1,500 students. We hope to develop these schools into Centres of Excellence that will exemplify the success of our avant-garde approach to education. We believe LEAD School's interventions have the power to fuel thinking, leadership, and innovation for the future, an approach that in the coming years will change the face of education in India.
LEAD is transforming schools by making children future-ready. To make yours a LEAD powered school: Partner with us today