How school management system succeeded in busting myths around online learning?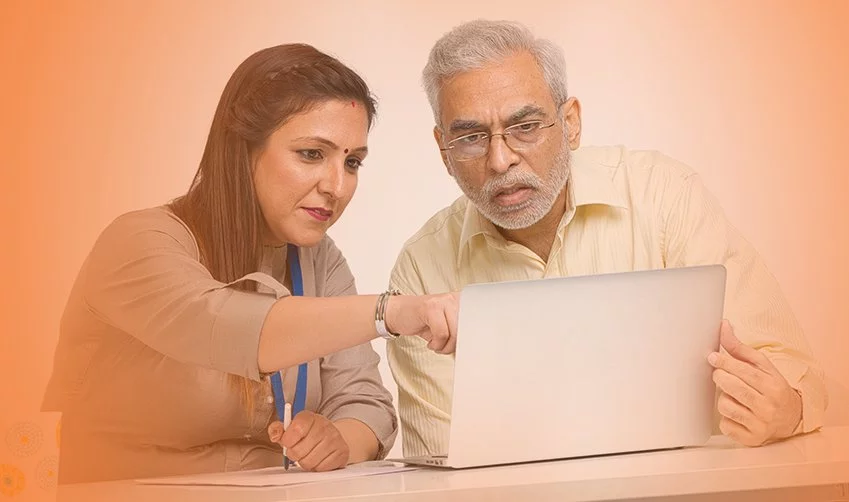 Subscribe to our newsletter
"New Normal" is a word that's buzzing across the world; however, the meaning varies for different businesses. For the education sector, the new normal is learning from home, perhaps longer than envisioned initially. This means that the "new normal" has to be resilient enough to withstand the bumps that come along the way—bigger or minor.
Online learning was the new normal for schools but was not enough to prepare the next generation of leaders. School management systems surfaced to combat this crisis, cater to young minds, and prepare them for a competitive future. In addition, the school management system helps the entire school fraternity run smoothly in the absence of in-person management or learning. The new normal does not have to be makeshift; it can be made better by deploying effective means that are resilient and help students perform equally well or better than the physical classes.
But what is that a school management system does?
School management software is a system designed to manage all the administrative work of a school. It has multiple modules that assist teachers and administration maintain student activities such as attendance, timetable, academic records, fees management, student assessments, etc. When schools got shut, parents and teachers wasted a lot of their time in managing various chores. However, with the advent of school management software, they can just concentrate on students' progression and fix learning gaps without juggling between responsibilities.
Online learning has been considered a temporary shift during the initial phase of the lockdown. It wasn't something parents or teachers knew how to use or make the most of it. Schools didn't adopt conducive ways of learning and kept going on with "online learning". This resulted in poor student performance, and the entire school management became chaotic. When a school deploys management software, the administrative chores get streamlined, and stakeholders can divert all their attention to improve student learning. Teachers get various resources to teach from, and parents get a dedicated app to keep track of their ward's performance and participate in their learning whenever required. In online learning, this was not possible.
KPMG says, "The focus on education is likely to shift from physical to digital assets, which may ease some of the pressure on the already stretched physical infrastructure in India."
How is LEAD helping change the narrative for parents trying their best to help their children learn from home?
LEAD enables schools with a multi-modal education framework, skill-based development programs, leading-edge teaching tools, and new-age learning resources to help provide the best education to students.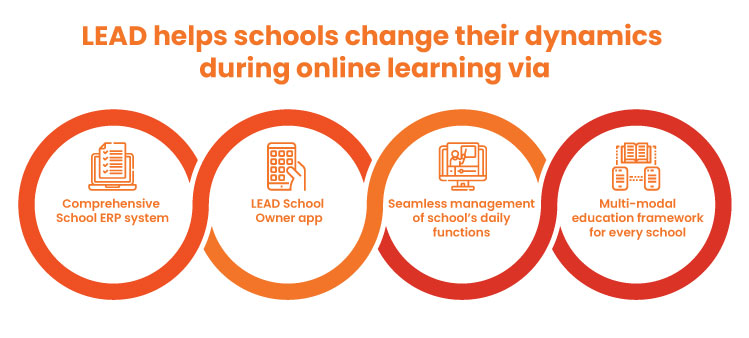 LEAD monitors a school's real-time performance, provides objective analysis, and subsequently assists with LEAD's comprehensive school ERP system—managing school has never been easier. In addition, LEAD provides every school owner with an app that helps them manage the school better:
– Track key metrics for their school(s)
– Deep-dive into student, parent and teacher reports
– Receive news, announcements, updates and other important information from LEAD
For administration, LEAD has various tech-powered ideas to assist the smooth functioning of a school. For example, with our school administrative ERP, one can manage the school's day-to-day tasks and administrative activities, including fee management, admission information, student and teacher information, class timetables, etc.