How teachers can create a holistic approach to learning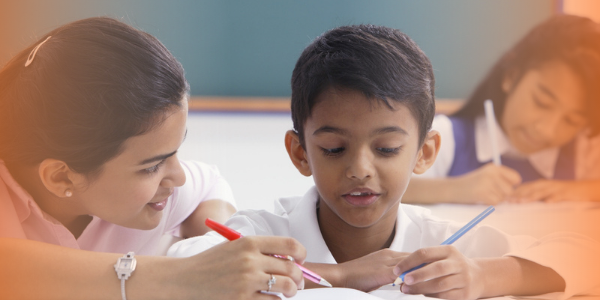 Subscribe to our newsletter
The traditional schooling system is not suitable for students with diverse learning styles. It was designed at a different time when getting good marks in exams was more than sufficient to make a decent career. However, given the competition in today's world, merely getting good marks is insufficient. It is essential to ensure the child is actually able to gain practical skills that can help them in real life. These skills comprise the core skills and the softer skills like emotional intelligence, creativity, and others. All these skills are taught in a holistic teaching environment.
So what exactly is holistic learning? UNESCO defines holistic learning as "an approach that seeks to fully activate all aspects of the learner's personality (intellect, emotions, imagination, body) for a more effective and comprehensive learning."
Let's understand how teachers can create a holistic approach to learning in their classrooms and thus help in transforming education:
1. Use multimodal content
In this age, due to technology, we can easily access the best educational materials available. Unlike traditional teaching methods, holistic learning requires the use of different types of content like audio-visual materials, quizzes, DIY projects, etc. This is because they help in exploring the multiple aspects of a subject. For example, physics cannot be understood just by reading the theory and memorizing the formulae. If students can see the physical significance of the concepts, they can understand physics better. This is possible by providing audio-visual content and DIY projects to students.
Research shows that students learn better when you let them experience something. You can ask your students to perform experiments for subjects like Science and Geography. Further, they can explain their observations and learnings in front of the class. If they are a part of LEAD Powered Schools, they can also participate in activities such as the Student Led Conferences (SLC) that give students a larger platform to showcase their work and boost their confidence.
Every LEAD Powered School is equipped with a learning management system, and every teacher has access to a fully-loaded tab synced with the smart TV. The tab consists of audio-visual content and a lot of exercises to help students better understand the materials taught in school.
2. Develop a problem-solving mindset
Problem-solving is an important skill not just for adults but also for kids. However, most of us are never taught how to solve complex problems. Even as adults, we find it difficult to handle problems that require us to learn new things or think out of the box.
So what is the problem-solving mindset? And how to develop it? As per a definition by MIT, problem-solving is "the process of identifying a problem, developing possible solution paths, and taking the appropriate course of action."
First, you can simply teach your students that whenever they face a problem, ask 'why?'- ask questions to identify the problem and then make suggestions. This will help students develop their analytical skills and solve problems better. Encourage them to be not afraid of facing new problems and attempt to find a solution in a step-by-step manner. The best way of doing this is by including problem-solving in their curriculum itself.
At LEAD Powered Schools, one of the ways in which students learn this technique is through doing projects in the Coding and Computational Skills Program. Students don't just learn the coding theory but also do full-scale projects that they have to build from scratch. Know more about our exclusive coding curriculum here:
3. Improve emotional intelligence
Everyone acknowledges the importance of academic intelligence; however, emotional intelligence is often neglected. Students with high emotional intelligence often have better engagement with their peers, enhancing a holistic learning environment. Further, they also tend to have more confidence and a better sense of responsibility.
So what can you do to improve their emotional intelligence?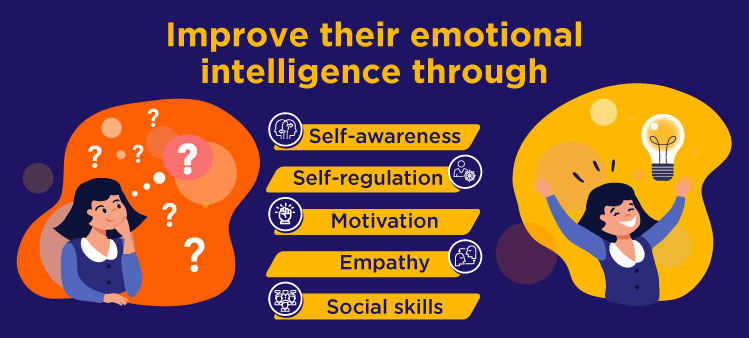 And don't just teach them these values. Help them practice the same through interactive learning sessions. LEAD recognizes that emotional intelligence is essential for the overall development of students. Hence we organize Social and Emotional Learning sessions (SEL) once every week in the LEAD Powered Schools. This helps students to understand the benefits of emotional intelligence and develop ways to improve it.
Overall holistic learning is beneficial to students in several ways. By improving their learning outcomes and helping them gain life skills, we can empower them to take on promising professional careers for themselves.
LEAD is transforming education by addressing the gaps between the traditional schooling system and implementing integrated education systems in schools across India to make a difference in students' learning experience.
To know more about how LEAD can help you impart excellent education to your students Contact Us Now