10 School Problems Your Child Could be Facing (And How You Can Help)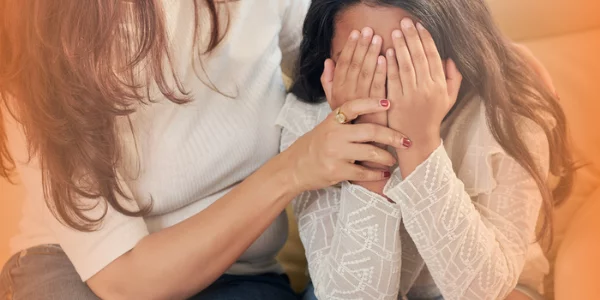 As a parent, you send your little ones off to schools so full of hopes. You prepare them carefully, then kiss them goodbye, and off they go.
As your kid takes their initial steps through the school gates, a million thoughts bombard your mind.
"Will they like the school?"
"Will they do just fine without me?"
"Will they make new friends?"
However, often children want nothing more than to simply fit in. The challenges they encounter during school hours have spurred today, thanks to technology accelerating everyone's lives. Childhood innocence is getting at risk much earlier.
Many school teachers and coordinators understand these worries and help alleviate the doubts and fears of both parents and the kid. But there are still some obstacles children (of all ages) deal with at school. And you must be aware of these problems faced by children, starting in the formative years.
1. The Stress to Pass
Evaluating one's scorecard is a stressor all children will go through. Despite being so young, they are already feeling the pressure that was earlier reserved for middle- and high-schoolers. As time goes by, schooling and scoring acceptable grades become harder.
Even if your kid is a middle-school student, they hear about the intense competition to study in a good college, score well on entrance tests, and other academic pressures. While the school administration is responsible for some of this pressure, other times, parents put it directly on their children's shoulders.
2. Confronting Bullies
Bullying and other anti-social behaviors tend to pick up during the middle-school phase. Being mocked for just being oneself is among the least fun things children can go through. And it can be a challenging time if your kid is at the receiving end of bad behavior.
Anybody and everybody are picked on at least once in their lives. If anti-social behavior occurs at an early age, your kids are too young to actually figure out what is going on and how they can deal with these situations. It is up to you or your kid's teacher to take the lead and notice these activities when they are happening.
3. Homesickness
It is usual for children to have homesickness or separation anxiety when he steps into school for the first time. For pre-schoolers, it is a big deal to leave the safe, familiar, and comfortable environments of their home and parents, and enter a completely new and unfamiliar space – that is school.
Naturally, your kid will feel intimidated by the new classroom, building, teachers, and classmates. They might feel anxious about staying all alone for a couple of hours without your protective shadow, the familiar toys, and the liberty to do anything.
4. Slipping Self-confidence due to Comparison
Even confident children can see a severe slump in self-confidence during their middle-school phase. They learn to cope with those things when they are younger. But that does not mean it will not happen again.
Your kid will compare themselves to their friends or classmates, or even those they see online. It can be exam grades, fashion sense, or how good they are at a particular sport. Your child can think that they do not level up with those they believe to be smarter and more intelligent. And gradually, they start growing distance with such people.
As a parent, you cannot watch your little one tackling self-esteem issues, particularly when you know how incredible they indeed are.
Help your kid focus on their talents and look for activities they love. Avoid being too critical so that you can shape the behavior you want in your toddler. With a bit of luck, your kid can regain self-confidence.
In the end, children learn who they really are, and what makes them happy and/or upset. Teaching them to be unique and love themselves is a wonderful way to help them combat comparisons, thus lowering self-esteem.
5. The Urge to Indulge in Harmful Activities
Most probably, middle school could be the first time your kid decides to experiment with dangerous habits, such as drinking, smoking, and drugs. Sadly, there is no one sure-fire way to keep your ward from making such a grave mistake.
As a starter, you should have regular discussions with your kids about what is right and wrong. Convince them about the effects of cultivating a particular toxic habit. Clear up what you expect and hope for your child.
Stay in constant touch with other parents to know what is happening in your community. Besides, keep yourself in the know of your kid's day at school.
6. Making New Friends
Being a new student is super overwhelming. So, of course, it is always good when your kid kick-starts the school year on time with the other students so that all are in the same league. But this has its own set of challenges.
Will your little one get along with children who have already found their friend circles? Who do they eat lunch with during recess? Children nowadays are a lot more judgmental than they were earlier. If your kid is new to the school or maybe they get to know a new student has joined their class, encourage them to make efforts and be nice.
Another challenge kids may face while making new friends is that they are not sure how well-mannered the group they are gravitating toward is. Again, as a parent, you need to step in to explain to your child what behavior is healthy or unhealthy.
7. Failing to Keep up with Learning Sessions
In-person classes can give a tough time to teens who grapple with jotting down notes. They might not be sure what they need to write in their notebooks. Or they struggle to keep pace with what the teacher is saying.
Besides, most children are primarily fluent in their mother tongue when they are ready for kindergarten. For them, communicating with teachers in English is a new thing, and they will take their time to create a firm grip on the language.
8. Not-so-good Teacher (s)
At times it is not the children facing classroom issues or being away from their parents. It is a fact that the school does not have the best teachers. Perhaps you could not get your children admitted to the best school in the city, and the good teachers are just a few.
Every now and then, your kid will have a teacher with whom they cannot get along. While sometimes it can be a simple personality conflict, other times, your kid is facing issues responding to the teacher's authority.
Whatever be the case, some kids' only challenges are those with their teachers. If they score lesser marks in a particular subject, but not in others, it is pretty well because of the connection between your kid and that teacher.
9. Lots of Students
Sometimes schools can only afford a handful of teachers. In that case, they assign one teacher more students than they have had previously. The issue with this arrangement is that not every learner gets the one-on-one attention they need or deserve. Having a teacher's help is significantly beneficial in these situations, but it is an obstacle kids need to dodge.
10. Sticking to a Schedule
Staying organized enough to get routine stuff done is also a common problem in high school students. Various thinking and learning differences can trigger issues with time management.
Your children have such long days. Their typical school day is full of changes, breaks, and various kinds of learning, happening almost like clockwork.
Your child's routine extends around and beyond school. Unless they are in kindergarten or daycare, they wake up by a specific time, take a bath, eat something, and get on the bus. After school, homework and dinner are a priority.
With a lot going on, your kid can easily fall off the ropes a bit. However, such testing times will help them learn time management, finding what works and what does not.
What You Can (and Should) Do as a Parent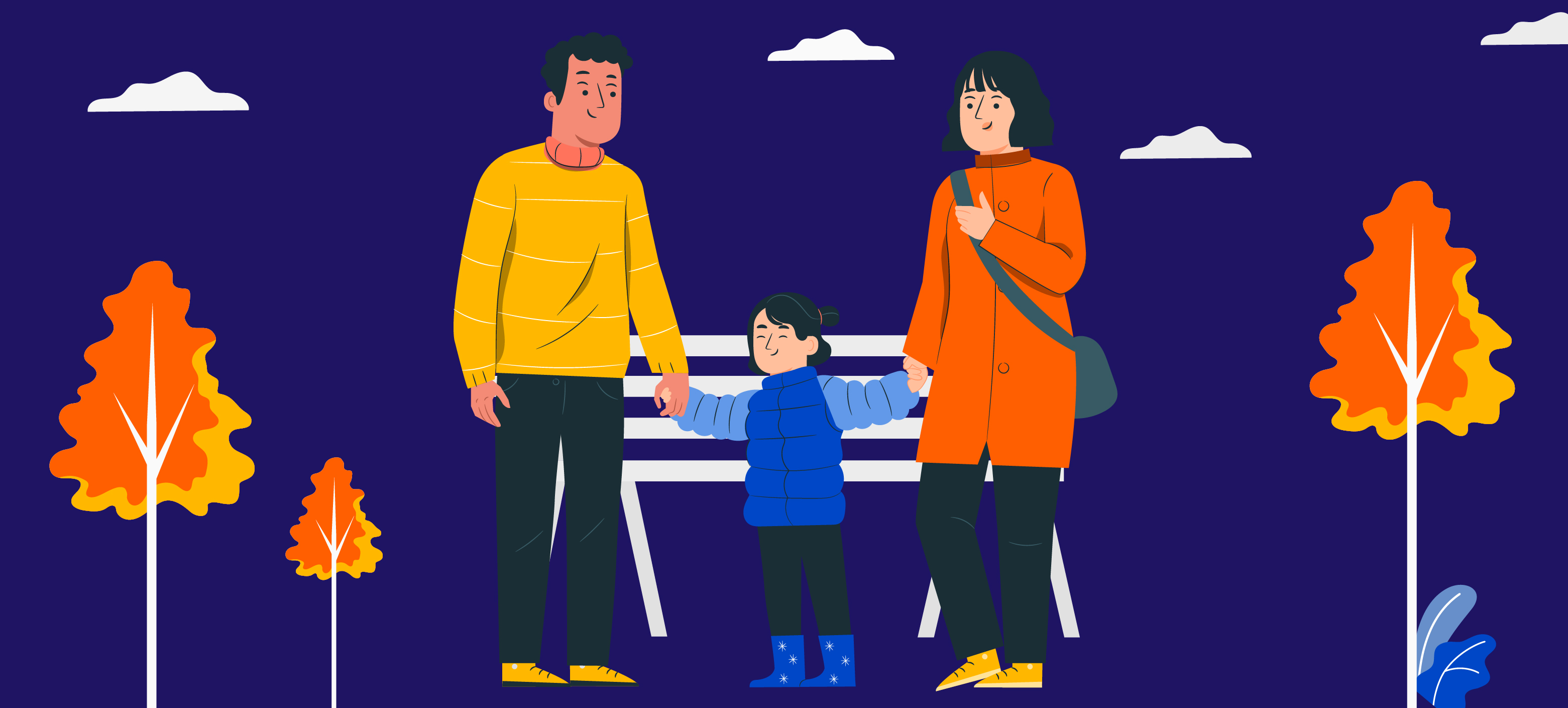 Just a minute. Why highlight the student life problems and do nothing to help your little angels? Read on to know some possible solutions.
Talk to Your Kid About Their Fears
Show empathy by assuring your little one that it is alright to feel scared.  Fear is a significant feeling for your pre-schooler to manage on their own. Therefore, they need you to help tackle the fear.
Encourage your kid to speak up about the things that terrify them. Do not take their fears lightly as they are real for them. When you drop off your kid at their school, reaffirm that you will be back to pick them up and take them home. Above all, let your child take their time settling down in the school and not compare them with other kids.
Create a Positive Ambiance at Home
Children's confidence develops in an environment where parents are caring and loving and caring, where they can do simple things for themselves, and explore their world safely.
Also, the home is the place your kids learn about creating relationships. The positive and supportive ways you and your kid communicate with each other helps form healthy relationships driven by respect and trust.
Ensure your kid is a part of friendly and respectful discussions at home. It offers them a pattern for relating to teachers and fellow classmates in the school.  Also, let your kid play and interact with children in the neighborhood or at the local garden to help shape her social skills.
Ensure Your Kid Prioritizes Study at Home
A common problem for most children is a lack of structure in their post-school timetable. Make sure sports or other event clubs do not come first, with homework scheduled at the end of the day (when your kid is drained).
Prioritizing play before studying brainwashes your kid into thinking that play is more important than revising the lessons. So, instruct your kid to first, for instance, finish their homework instead of pushing it back to the end of the day.
Help Your Kid in their Studies
When you organize your kid's study hours to help them improve their grades, be realistic in your goals.
Become actively involved in your kid's homework by reviewing it and helping with study tactics. Try being present while your kid is studying. If not possible, enroll your kid in an after-school program or ask any trusted neighbor to be there with them.
Work with the School
Blaming the school or your kid's teacher will not do any good. Instead, work with school management and teachers as much as possible. Make them an ally rather than an adversary.
If you are struggling to harmonize with your kid's teacher, find someone else with whom you can build that relationship. That somebody can be a school social worker, guidance counselor, or even the principal.
These people can advocate for your kid more effectively than you can in some cases. Also, they can send you a notification or email when they notice something or feel that your kid needs some additional help. So, always communicate regularly with these people.
Ending Thoughts
Schools are the starting point of your kid's academic life. As they grow, they could come across more complicated situations. Often, your first response would be to fight the school management. If your little tot is in trouble at the school, do not make enemies with the school staff. Work with them to ensure your kid has all the academic and creative outlets they need.
Besides, you should help by getting interested and involved in his school life. When your kid knows that they can always come to you to share their thoughts or get comforted, they will be up for the many experiences schools have to offer.
At LEAD Powered Schools, parents are an integral part of their child's learning experience. Want to know how LEAD can transform the learning experience of your child? Know More