How to improve Private Primary Education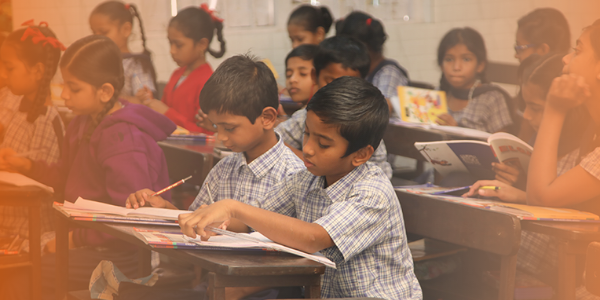 Subscribe to our newsletter
Nelson Mandela said, "Education is the most powerful weapon which you can use to change the world." Perhaps, if he had a similar viral quote about 'primary education', the importance of early schooling would have got the much-needed attention too.
The Indian education sector certainly is thriving where the total amount of Foreign Direct Investment (FDI) inflow into the education sector stood at US$ 3.24 billion from April 2000 to March 2020 (Department for Promotion of Industry and Internal Trade.) But as the Indian education sector booms, the quality of primary education remains questionable.
According to UNESCO, the foundations of brain architecture and functioning, and subsequent lifelong developmental potential, are laid down in the early years in a process that is exquisitely sensitive to external influence. Early experiences in the home, in other care settings, and communities interact with genes to shape the developing nature and quality of the brain's architecture.
Early childhood is a period from birth to eight years old where brain development is at its peak. During this stage, children are highly impressionable and usually get influenced by their surroundings. That's why the importance of primary education is said to be of great consequence in every child's life where a solid and broad foundation is laid for lifelong learning and wellbeing.
Early Childhood Education, (ECE) aims at developing a child's social, emotional, cognitive, and physical needs that make them into kind, accomplished, and responsible future citizens. The Guardian reports that "We need to sort out what primary education is for and ensure that aims driving the curriculum and are not merely cosmetic. To say, that the main aim of primary education is to make children 'secondary ready' is to undervalue children's huge potential for development and learning during the primary years. Education is about the here and now as well as the future, but schools should also address the wider condition and needs of children and society in today's complex world."
In India, primary education encompasses knowledge of basic subjects including numeracy. However, little do schools realise that aspects like spoken language, coding knowledge, physical, emotional, and moral development remain equally important. For decades, the value of primary education has been undermined where parents don't invest in their child's study financially or otherwise until they reach higher secondary. Childhood is the stepping stone for the rest of the future whose foundation must be firm and concrete.
Let's look at a blueprint of what a futuristic primary school should be like:
Letting a child express and boost his/her creativity via various activities.
Imparting knowledge of subjects like coding to develop problem-solving, math concepts, reading, and writing skills.
Using pictorial and abstract ways to impart education to improve engagement.
Conducting quizzes inside the class along with national quizzes to boost their self-confidence.
How is LEAD School helping in facilitating modern-day primary education?
In a traditional system, students rely on books for their learning. But in the LEAD School system, students get to learn vis three modes of teaching.
Through videos and slides that teachers show from their teacher app
Through activities, they do use material from the School Excellence Kit
And through books and workbooks, they get from LEAD School.
In a LEAD School structure, early education is mindfully sub-divided that takes care of nuanced elements critical for a child's growth.
Pre-primary:
Pre-primary consists of three classes.
Each class follows an integrated curriculum consisting of cognitive and development domains of literacy, numeracy, EVS, aesthetic and creative expression, moto skills development, and social and emotional development. The integrated curriculum for each class is broken into 7 units in a year. Each unit has around 25-30-day plans. In all, there are 170-day plans. 
Primary classes consist of classes from 1-5 and offer maths and EVS. There are 7 units in a year. Each unit has 20-day plans. In all, there are 140-day plans.
 ELGA:
For students from class 1-8, LEAD offers a level-based programme called ELGA. It has 5 components:
Phonics
Whole words
Reading and listening comprehension
Grammar
Writing and speaking expression
There are 8 units in a year. Each unit has 16-day plans. In all, there are 128-day plans.
Also, assessment at LEAD School helps student cover their learning gaps before progressing to the next unit. Every unit has a unit-end assessment. These might be written, oral, or both.
Teaches computational and coding skills rather than computers as a subject.
Teaches coding on the latest technologies, such as game development and data science on Python, graphic designing on Scratch.
Teaches how to use computers safely and responsibly.
Delivers pedagogical style of 'Use, Think, Build' that is proven to deliver competence and skill.
Students work on projects where they build and publish software applications.
So, a child not only develops cognitive and creative expressions but also learns coding at an early age.