Importance of e-learning in education. Key observations.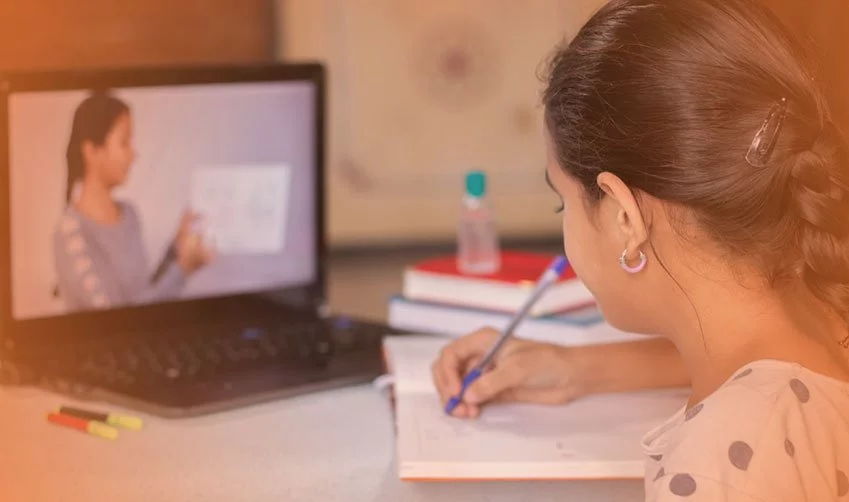 With students spending more time at home than ever before, online learning has emerged as an essential resource for education. The pandemic has transformed the old 'chalk-talk' teaching model into the one driven by innovations and technology. This crisis has made the global populace realise that learning is not restricted within the four walls of a classroom, and if experimented with the right strategy, education and its effectiveness can extend beyond those walls.
The unprecedented times have called for unprecedented measures worldwide and have changed how millions approach learning, increasing the importance of e-learning in education.
The worldwide e-learning market is estimated to reach worth $325 billion in 2025. With each school now turning to online education, kids are getting access to uninterrupted learning at home. With the worldwide closure of the school, e-learning in education is the need of the hour.
E-Learning is enabling and empowering kids to stay safe as well as keep up with their studies. In a panic-stricken world, a child's health remains of paramount significance, and so does the ability to equip them with quality learning. Children with access to smart schools can learn at home. Now, parents don't need to stress about the crisis affecting their child's education and deal with it efficiently. Learners can access relevant, self-paced and personalised content through e-learning platforms.
How is e-learning transforming education for learners? Positive effects
All around the world, educational institutions are turning toward online learning platforms to continue educating students. The 'new normal' now is a transformed concept of education with e-learning at the core of this transformation. Today, e-learning in education has emerged as a significant resource for your child.
For many educational institutes, this is an entirely new way of education that they have had to adopt. E-learning is relevant not just for academics but also indulge them in extracurricular activities. In recent months, the importance of e-learning in education has risen significantly and will continue to do so.
A few relevant reasons one needs to know about e-learning and how it helps students to learn during the crisis:
Learners can now take lessons from anywhere
One of the concerns of parents during the pandemic is about the learning of their child. With e-learning in education, children can access their classes anytime, anywhere. It helps students to deal with the crisis by continuing their learning at home. 
Online platforms allow educators to customise learning according to the need of the child. E-learning is best suited for everyone. Learners can access the content easily from home.
E-Learning in education is a way to offer fast delivery of lessons. In comparison to the traditional classroom teaching approach, this mode has relatively fast delivery cycles. Students can opt to study specific and relevant areas of the learning material without focusing on every area.
E-learning helps in planning and communicating new training, policies, concepts, and ideas. This helps children and teachers stay updated on all the recent updates.

Growth in the e-learning industry during the crisis
The global e-learning market is estimated to display significant growth opportunities in the next five years. The introduction of cloud infrastructure, peer-to-peer problem solving, open content creation, and fast expansion of the target audience has allowed e-learning providers to rein in economies of choice and provide course content at a competitive price. 
The swift growth in internet connectivity in developing economies, driven by the increasing federal budgets, is likely to affect market growth positively. Most parents are now relying on online platforms for their child's learning, as over the past year, it has proven to be more effective.
How LEAD makes e-learning seamless for kids?

Dozens of studies that develop every day explains the fate of the education system in a new world that creates unrest among parents and school management. They remain sceptical about their children's future, the reliability of digital learning, and rightly so. 
When the entire world is busy facilitating online education, Lead School @home prepares the young generation with quality learning via digital learning content, physical reader and workbooks, learning activities, e-books, regular assessments, and practice quizzes home practice, live classes by a LEAD expert teacher. LEAD makes learning at home easier for children. With the app, parents can also track their child's progress and actively participate in their education.