Importance of Hindi Language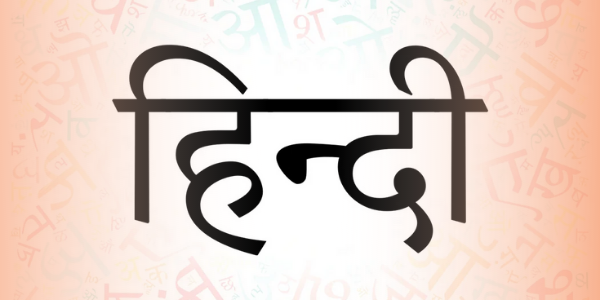 Subscribe to our newsletter
India is a land of 22 languages. Despite what British rule did to our country, we managed to push through the challenges and is now one of the emerging superpowers of the world. Post-British Raj the relevance of the English language gained momentum. Even today, students fail to understand the importance of the Hindi language and study it just to pass the exam and perhaps not with the same enthusiasm they study other subjects.
The roots of this language can be traced back to the 7th century CE. Despite its archaic and significant roots, the Hindi language doesn't get its due acknowledgment and gets overshadowed by the 'intellectual' aspect of the English language.
Just like English binds the world together, Hindi in our country is a bridge that connects people. One of the national dailies reported :
meaning when the world's biggest multi-nationals can realise the importance and power of the Hindi language, why can't we Indians fathom its beauty and relevance? 
जब देश और दुनिया की तमाम बड़ी कंपनियां हिंदी को अपने असीमित बाजार के रूप में देख रही हैं, तब हम क्यों खुद ही अपनी हिंदी की शक्ति को नहीं समझ पा रहे हैं।
To our utter shock, only 10% of people in India speak English. However, according to the 2011 linguistic census, Hindi is the mother tongue of almost 44% of the total population. Despite such clear statistics, schools across India fail to link this massive gap.
But why is this happening? How can this be solved?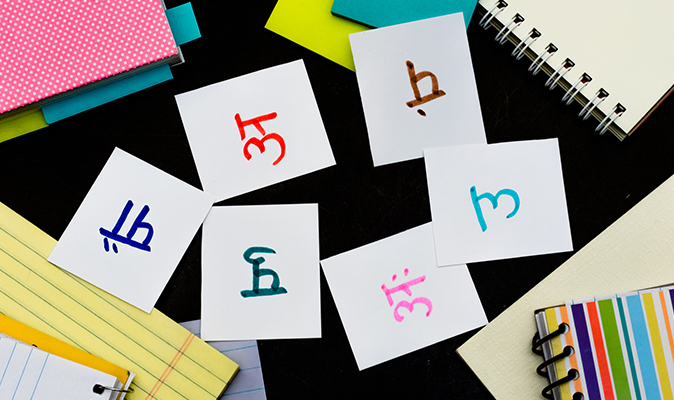 Hindi still is a mother language for many in several states of the country and English used as a medium to impart knowledge remains a great barrier. It is also been said that to ensure strong foundation skills in numeracy and literacy, the curriculum should be imparted in a language that a child understands.
The New Education Policy also supports teaching students in their regional language. The excerpts from the policy mention that young children learn and grasp nontrivial concepts more quickly in their home language/mother-tongue. The policy further states that wherever possible, the medium of instruction until at least Grade 5, but preferably till Grade 8 and beyond, will be the mother-tongue.
UNESCO Director-General Irina Bokova underlined the basic principle of children learning in a language they speak. "With a new global education agenda that prioritizes quality, equity, and lifelong learning for all, it is essential to encourage full respect for the use of mother language in teaching and learning and to promote linguistic diversity. Inclusive language education policies will not only lead to higher learning achievement, but contribute to tolerance, social cohesion, and, ultimately, peace," he explains.
Schools irrespective of their positioning should give Hindi the importance it needs. 
GenZ needs to know how important the relevance of the Hindi language is or for that matter any native language. They need to know why all diplomats prefer speaking in their native language even while addressing global platforms. Taking pride in what your country stands for must be imbibed in students at a very early age. Let school be that starting point. 
What does LEAD School offer?
LEAD School since its inception stands for promoting the true essence of knowledge and making quality learning accessible to students who do not have its access otherwise. Standing firm to its agenda, The Sampoorna Hindi program at the LEAD School is an integrated program aimed at developing Hindi language skills along with general awareness and values with relevant cultural context, making it easier for students to read, write, and speak in Hindi.
Through this program, students develop strong comprehension and thinking skills along with developing strong grammar and phonetic skills leading to correct written and spoken expression.
A few of its biggest highlights will change how school owners have perceived their school productivity for years. Through this program, school owners can now, 
Bring the LEAD advantage to Hindi, with multi-modal learning

Make every Hindi teacher an excellent teacher

All students can achieve high learning outcomes

The unique ELGA language learning approach would now come to Sampoorna Hindi

For teachers too this program remains a boon. Easy to use lesson plans and resources and best practices of language learning incorporated from the ELGA program, make the teaching impactful.
LEAD School has a unique approach to Hindi where language learning is simplified by breaking it into its core components of Phonics, Whole Words, Reading & Listening Comprehension, Grammar, Writing & Speaking Expression.
Language skills are augmented with General Awareness and Values. This goes beyond academics to develop students' social and relationship skills.
The curriculum is based on LEAD Values of – Learn, Think, Do, Be, which focuses on developing a well-balanced individual with strong character and values.
Curriculum designed on 5C framework – Connection to life, Connection to prior learning, Catering to different learners, Concentric learning, Contextualization of learning
This program, is divided class-wise and has a separate learning module for each class. Class 1 will create a strong foundation to recognise and understand the language; Class 2 will build on the foundation, develop skills of listening-reading- speaking-writing; Class 3-5 will develop a deep understanding of grammar, further develop listening, reading, speaking, writing skills; Class 6-8 will enable students to answer questions and express themselves through a deep understanding of NCERT books supported by additional language enrichment content and Class 9-10 will prepare the students to answer any type of a question that might come in the Board exam.
LEAD is transforming schools by making children future-ready. To make yours a LEAD powered school: Partner with us today