How can we make the Hindi curriculum relevant and exciting?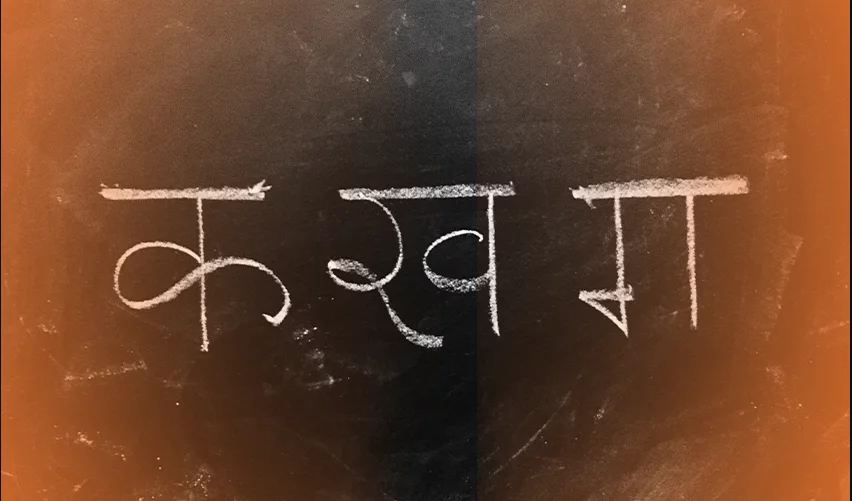 Subscribe to our newsletter
After the country's independence, the Central Government, under Article 351 of the Constitution, framed several plans for the progress and promotion of Hindi. However, with time, the relevance and importance of the language diminished. In a heavily reliant world on English, we often forget the importance of Hindi. Very little has been done in schools to make this particular subject interesting, leaving students disinterested. It has just been taught as a second or third language subject in schools where students fail to learn its essence. Some cram, some make do with the basics to pass the test, but only a handful of students pass when it comes to knowing the language in its entirety. The reasons are many. Hindi is not as easy — if taught in an English medium school or to students whose native language is not Hindi, it can be tricky to learn.
A few challenges that students face while learning the language are:
When it comes to Hindi phrases, a seemingly minor change in syllable or replacement of a letter in Hindi can completely change the meaning of the world. Incorrect pronunciation leads to confusion and, if not addressed timely, can stay with the child for a lifetime.
Hindi Matras are complex and confusing. Matra is a vowel symbol that is used in conjunction with a consonant. When used correctly, words and sentences are formed. Unfortunately, many students have a poor foundation in Matras, affecting their verbal and writing ability in the language.
Just like French, gender plays a significant role in the Hindi language. Categorising nouns with the correct gender becomes a challenge for students. There is no neutral gender in Hindi, so it is essential to know the gender of a word to form a correct sentence.
How to learn Hindi — remains a pertinent question that demands immediate redressal. With the right strategy in place, schools can make the language learning process effective. A few Hindi classroom activities, such as using a screen for hearing each letter pronounced, DIY educational games, quizzes, using flashcards, taking the help of audiovisual elements to expedite learning, make the language fun and easy to grasp. Instead of teaching Hindi just like a regular subject that leads to boredom, it should be taught using various fun activities that engage students and make the learning effective. Demonstrating that Hindi can be a fun language, too, goes a long way. Story-telling and story-reading is also another effective strategy to make the language enjoyable. 
What makes LEAD's Sampoorna Hindi Program unique?
Addressing one of the significant concerns that schools face— how to learn Hindi, LEAD's curriculum team has designed the Sampoorna Hindi Program based on the four elements:
Component-Based approach
Integrated program
Holistic Development
Unique 5C framework
This program aims to enhance the Hindi teaching-learning process in Indian schools, which remains redundant and improves students' overall performance. To increase the effectiveness of the Hindi language, various components are being taken care of under the Sampoorna Hindi Program. For example, Letter/Word pronunciation, Whole Word, Listening and Reading Comprehension, Grammar and Speaking and Writing expression.

The teacher first focuses on letters and words. Once this is achieved, teachers concentrate on speaking and writing to make the language learning process effective and complete. Every lesson is planned in a way where learning happens via stories, poems, and activities based on real-life situations and everyday things. This leads to practical learning that's easy to remember for all types of learners. Sampoorna Hindi Program's Curriculum is designed based on a unique 5C framework:
Connection to life
Connection to prior learning
Catering to different learners
Concentric learning
Contextualisation of learning
This framework of learning the Hindi language ensures that the Program is easy to implement and learn. Teachers can now achieve great results by making the subject interesting and engaging.
LEAD is transforming schools by making children future-ready. To make yours a LEAD Powered School: Partner with us today