Is Hindi being taught the right way in Indian Schools?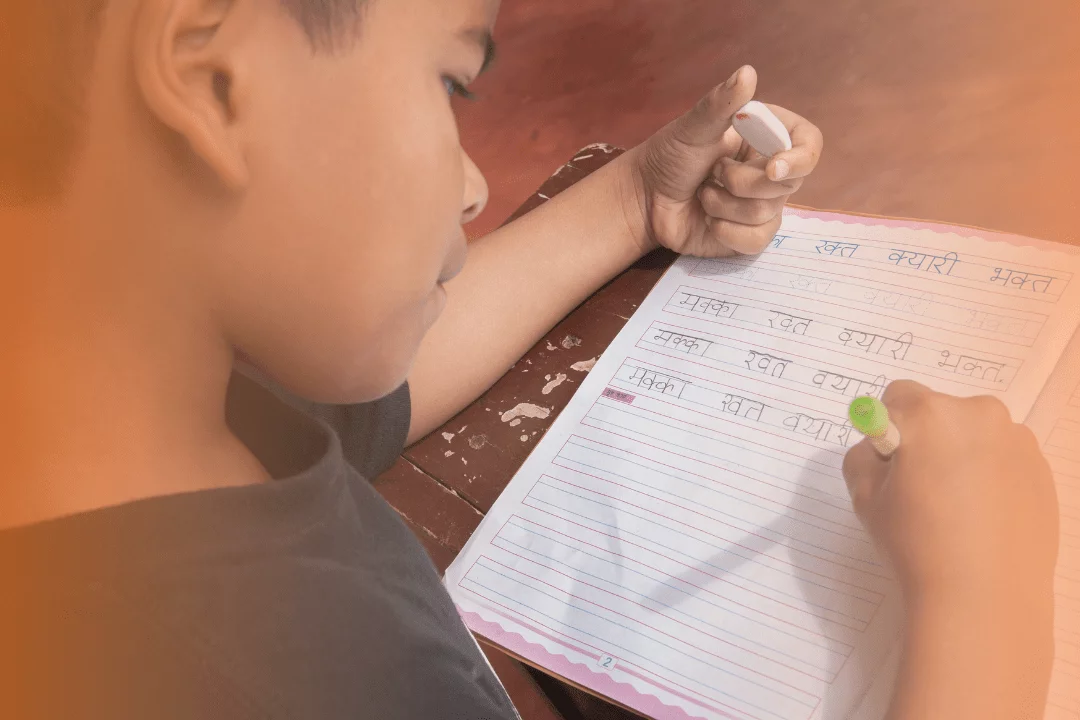 Subscribe to our newsletter
In every English medium school, most students learning Hindi as a second or third language, do not perform as well in the Hindi exams as they do in the other subjects.
Have you ever wondered why?
They find it especially difficult to convey their thoughts in Hindi and express it in the form of words. Though the language is systematically arranged in their curriculum and taught via stories, poems and prose, students still tend to perform poorly in the year-end examinations and this has resulted in poor grades overall. This also takes a toll on their confidence and leads to fear when it comes to learning the language. Some students also find the subject boring and end up losing interest in the language altogether.
Hindi is India's widest spoken language and the above-mentioned problem is persistent not only in the southern states as generally assumed but also in states where Hindi is the primary spoken and written language.
What are the three biggest challenges faced by students when they learn Hindi?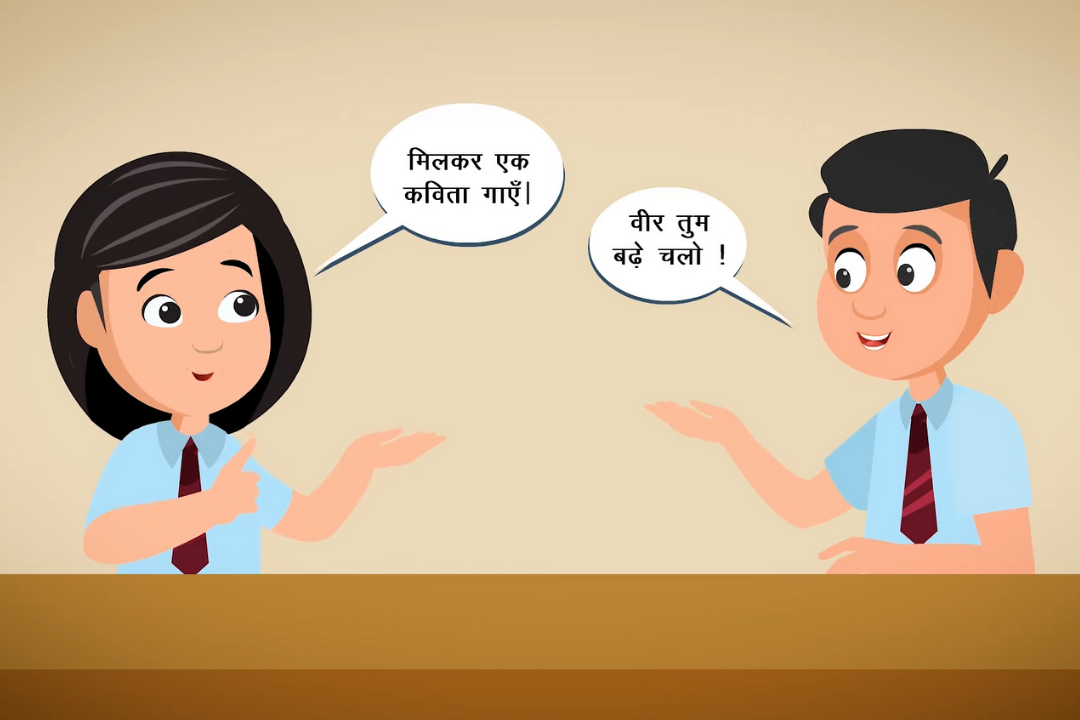 1. Pronunciation
The first biggest challenge being faced by most students is – Pronunciation.
Hindi is made up of alphabets, i.e. long and short vowels, and consonants that sound nearly identical but need to be pronounced differently. If wrongly pronounced, some words could mean something entirely different and confuse the recipient.
The three biggest pronunciation errors spotted in most students are related to:
Use of Matra: A 'Matra' is a vowel symbol that is used in conjunction with a consonant. When used in the right combination, words and sentences are formed. Students who have a poor foundation of the language are unable to use correct Matra. This results in poor spoken and written Hindi. 
Use of the wrong gender: Gender plays a huge role in Hindi. It is a lot more like French than English in that regard, where every noun has a dedicated gender associated with it. Students find it especially hard to categorize these nouns into the right gender bucket and are hence not able to understand the difference between 'का' and 'की' and when to use the right one.
Similar sounding letters: Letters which make similar sounds for example – त – थ, द – ढ, ब – भ, श-स, र-ड़ – have for years left students confused. Though they are similar sounding, they are not identical. Hindi words are constructed carefully using the short or long form of each alphabet and have a specific meaning associated with it. Students in English medium schools are not able to pronounce and use the correct sounds of such letters.
2. Comprehension and Expression
For many years Hindi has been taught in schools as a subject, not as a language or as a skill. Students have not been taught the fundamentals of the language. Owing to poor structural understanding, students resort to rote memorization and focus only on exam preparation.
This has resulted in poor comprehension where students are unable to understand the curriculum and in turn find it difficult to express their unique thoughts via the language.
Deep thinking is the core objective of every subject being taught in school. If a child is unable to learn a concept, understand it fully and apply it in the real world, then that bit of schooling is a complete failure.
Rote learning of Hindi also results in poor grammar, phonetic skills, and vocabulary. These three aspects are essential for every individual to learn and apply the language in various situations.
3. Geographical Challenges
India is a diverse country and Hindi is one of the National languages. It is widely spoken across the country, however, the locals have added their own, unique touch to the language.
In many states, there are specific words borrowed from other languages that have now become a part of spoken Hindi. In some other cases, the locals have also simplified the grammar, especially the pronunciation and gender allocation.
In Hindi-speaking regions, Hindi is learned only as a subject and the knowledge accumulated is limited to the general use of the language for communication purposes only. Learners are unable to use the language fluently to read, understand deeply and express fluently.
In the Southern part of India, Hindi is not as commonly spoken and the language is purely taught in schools as a subject. Due to the lack of incidental learning, children find it doubly difficult to apply their knowledge and communication effectively.
What has been the impact of rote-based learning on the Hindi language

Rote learning has resulted in a very poor understanding of the language. Students might be able to get average marks in their exams but do not possess the capability to freely express their thoughts in Hindi. Poor grasp has led to a fear of the language and has pushed students to take up foreign languages as a second or third language in schools.
Hindi continues to be a core part of our schooling system and a widely spoken language in India and different parts of the world. Hence, there is a dire need to not only revisit the Hindi subject curriculum but also the way it is taught in schools across the country. Hindi teachers need to focus on the fundamentals of the language, especially grammar, phonetics, pronunciation, and vocabulary.
In the second part of this blog, LEAD's unique Sampoorna Hindi Program will be discussed in detail. Watch this space for more information.
If you wish to provide your school the LEAD advantage, then visit our website to know more. If you are a parent and want your child to study at  a LEAD Powered school, then Find a LEAD School near you. Admissions at all LEAD powered schools are now open for Academic Year 2023-24.