Is there a need for a School 2.0 in the new normal?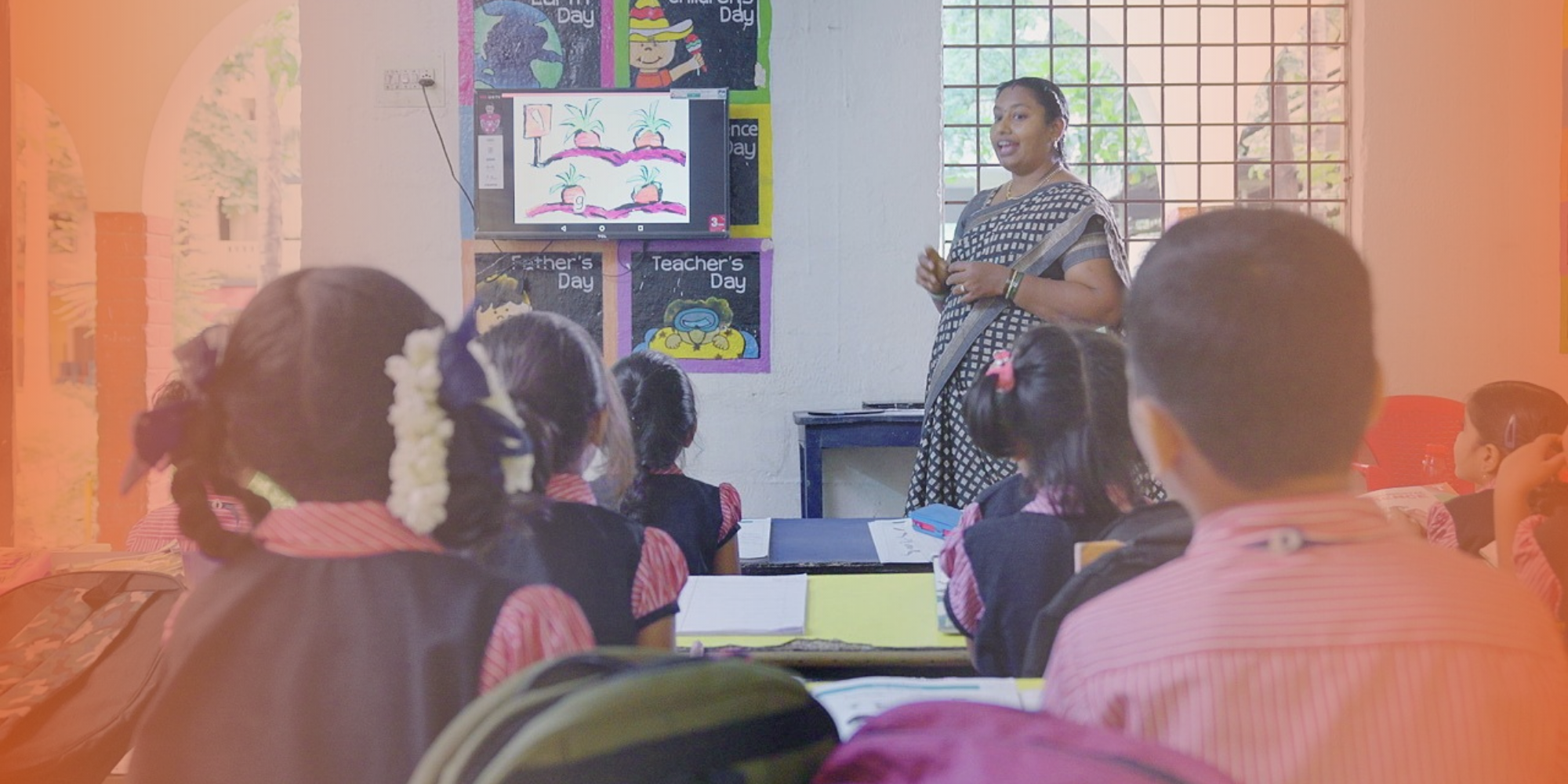 Subscribe to our newsletter
After nearly eighteen months, schools are slowly beginning to reopen across the country. The COVID-19 pandemic-induced lockdown and school closures have led to severe learning loss for students of all ages. Needless to say, our education system has been impacted in unfathomable ways. This long, unwarranted break has left parents troubled and confused too.
A new term that has emerged is the "New Normal". The world has started slowly getting back to normal, but can things be the same as they were pre-pandemic? Considering the tectonic shift that has happened across industries, especially education, it is nearly impossible to get back to what we exactly were before March 2020. Instead, here is an opportunity to improve, transform and excel. It is time for schools and educators to plunge and dive headlong into this 'new normal'. There is a dire need to imbibe technology in every aspect of schooling; be it in the classroom or at home.
Read this blog to know more about our three-pronged approach on what schools need to do to transform and smoothly fit into the new normal by becoming more open to School EdTech. Be it in assessments, teacher training, or students' learning, we need to integrate technology in every aspect through School EdTech. We cannot afford to go back to a pre-pandemic schooling approach.
Step 1: Broaden Your School's Vision
As your school begins the transformation process, the most important aspect that needs to be tweaked is the vision. Before the pandemic struck, most students and their parents were perfectly content with an in-school approach where the primary focus was only on completing the syllabus and preparing for end-of-year exams. But the eighteen-month learning gap and toggling between online and offline learning has pushed them to crave a lot more. They have realised the value of a good, holistic education and the importance of new-age schooling.
In order to cater to the growing needs of students, schools need to broaden their vision and focus on whole child development rather than just academics. This will prepare children for a brighter future where they can apply their learning and avail better opportunities.
Exams and scores are only a part of the learning process. In the new normal, there is a focus on higher-order thinking skills. Students need to be able to understand the topics being taught, master the foundational skills and be ready to apply them across situations.
Hence, schools must slowly try to move past books and syllabus and start helping students make connections to real-world situations. Every subject and topic must be taught keeping in mind that the lessons learnt must be understood, analysed and applied.
Step 2: Modify your school's practices
When a topic is taught just once, the probability of a child completely understanding the nuances are low and such linear learning results in poor grades. However, research shows that a student learns more about a subject each time a topic is taught, reviewed and applied. Using a remedial-based approach, a topic can be taught multiple times to help students expand their knowledge and ensure mastery. This is called Spiral Learning and it is a definite fix to the compounding learning gaps created by linear learning approaches.
Lecture-driven learning is an approach that worked in the past. Children learn in different ways – visual, kinesthetic, auditory, to name a few. Switching to multi-modal methods in the new normal is a must to enhance every child's learning experience and in order to engage all their senses.
Lastly, learning and understanding can no longer be measured only using a pen and paper exam method. Children express themselves differently and their grasp of any topic can also be measured via projects, activities, oral tests, apart from written examinations.
Step 3: Transform your school's systems
Technology has been one of the biggest enablers during the lockdown. It has helped keep learning alive! The last year and a bit have taught us that schools too should welcome tech-enabled approaches with arms wide open. Teaching methodologies, school administrative tasks, attendance management and a lot more can be easily monitored and managed using new-age technology.
Schools can no longer afford to function in a disaggregated manner. The new normal demands an integrated approach that is a marriage of Technology, Curriculum and Pedagogy. This will ensure smooth functioning and empower all the stakeholders involved in a child's education.
Most teachers and school administrators spend the majority of their precious time completing administrative tasks. In the new normal there is a need to minimise time spent on these tasks and prioritise learning. It is time for schools to switch from rudimentary back-office ERPs to holistic tech systems that connect and enable school owners, teachers, students, and parents in real-time.
Change is only constant
The new normal is a seminal moment for all educators, and school transformation must be prioritised to stay ahead of the curve. Let us not miss out on this opportunity to become a better version of ourselves.
If you are a school owner or teacher and wish to transform your school but don't know where to begin, LEAD is here to help. Set up a demo and talk to a representative today at 86828 33333. You could also explore our website to know more about our vision and approach.
Here is a school reopening handbook that can be used to safely reopen your institution: Click here to download