How LEAD Academy's teacher training equips Indian educators to be 21st century-ready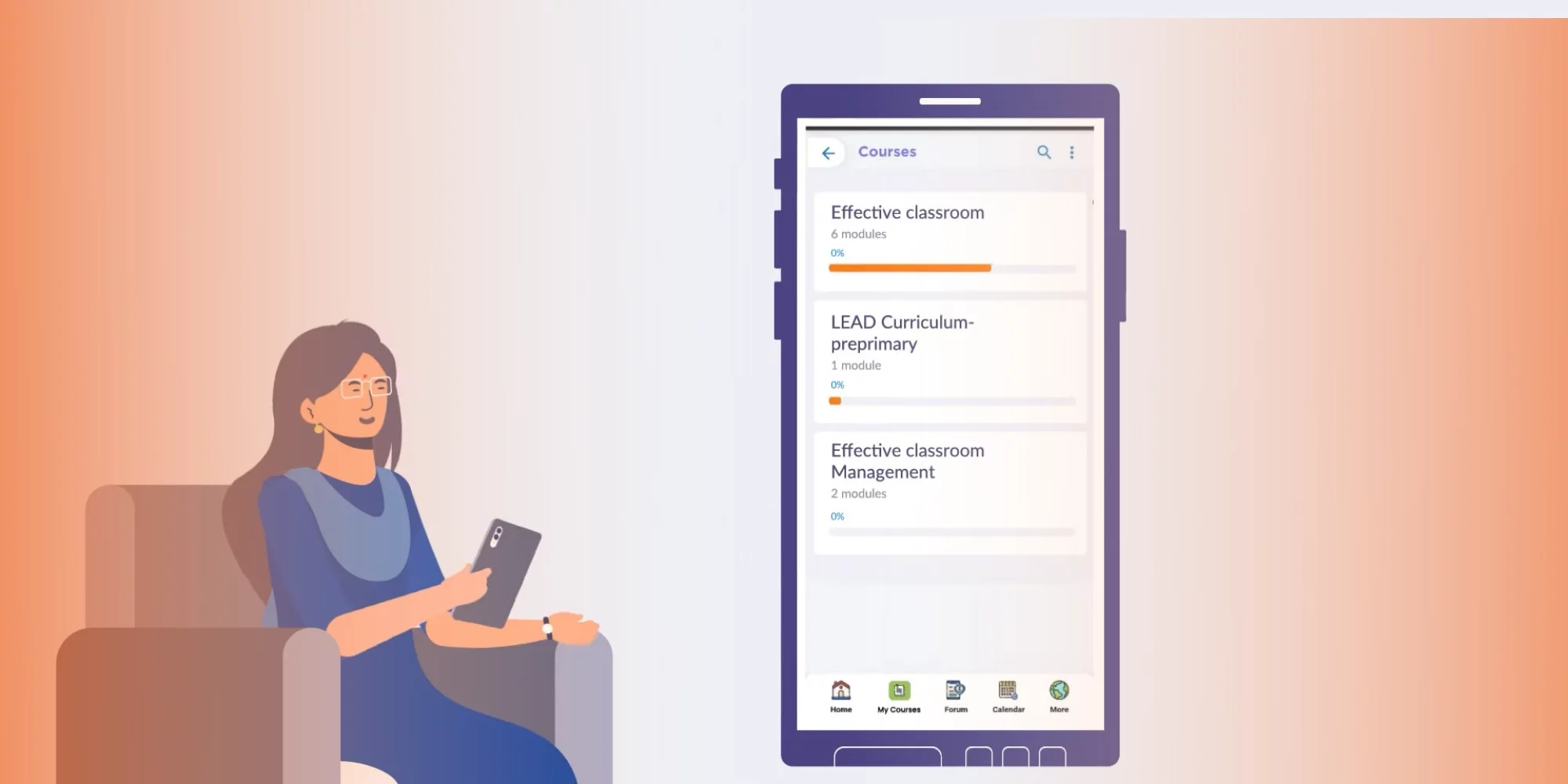 Subscribe to our newsletter
The world of education is evolving even faster than ever before, thanks to strides in EdTech and the integration of technology. As a result, teachers need to go above and beyond, when it comes to teaching, to adapt to the constantly changing teaching and learning environment. Better-equipped teachers produce well-rounded students. Introducing LEAD Academy, where teacher training is an intrinsic part of the move to a holistic learning journey.
The LEAD Academy teacher training strategy is a multi-pronged approach to training teachers in our partner schools. A 360° approach to training, it starts by building in teachers the innate motivation to teach. The proposed teacher transformation programme by LEAD Academy promises training and education from all angles to target the issues that the conventional training approach fails to address.
The problem with traditional teacher training
The current teacher training system is problematic in its approach. This method of training teachers has issues baked-in, from the onset, resulting in teachers who may not have the tools necessary to educate students in the 21st century.
In a traditional teacher training setup, teachers are often not given enough motivation or benefits that drive them to teach. As a result, this creates teachers that are not well-invested in their training.
Difficult and complex courses frustrate teachers trying to learn and train further. Consequently, this leads to frustration and a drop in learning levels.
No single-subject expertise 
In a bid to make teachers Jacks-of-all-trades, training programmes do not help them focus on a single subject of expertise. They opt to make teachers know a little about a vast range of subjects, instead of being subject experts.
How LEAD Academy Teacher Training solves these problems
Is there a better way to equip Indian teachers with the training tools they need for 21st-century teaching? LEAD Academy is poised to offer exceptional and accessible teacher training to educators.
LEAD Academy is the result of rigorous testing and education compliant standards. Set to train both current LEAD educators and aspiring LEAD teachers, the programme promises exceptional teacher training for the digitally empowered learning needs of today's schools.
LEAD's Teacher Mobile App
The cutting-edge Teacher Mobile App (TMA) is a teacher training application that comes ready to use. It embodies LEAD Academy's teacher training strategy for maximum results.
Features of Teacher Mobile App 
Teachers can sign up on TMA to learn more from a vast array of courses, structured in easy modules. Regular assessments are held to determine aptitude and levels of understanding.
Training isn't relegated to courses alone. Teachers have access to webinars and more events
Offering teachers the opportunity to earn certificates is just one of TMA's educator-centric features. TMA gives teachers the chance to learn, test themselves, and earn certificates. Taking it further, teachers must show the results of their training on their students to be eligible for recertification.
Teachers can get notifications directly to their messaging app. These notifications include updates on upcoming events like webinars and important reminders.
Packed with features like single sign-on for teachers to stay logged in, TMA even offers a WhatsApp-linked learning management system (LMS).
By connecting to the TMA, educators get access to LEAD Academy, where they can take their teacher training forward. Super Teachers are made with LEAD Academy.
LEAD opens up a whole world of better teaching opportunities for India's educators. Teachers equipped with training tools from the Academy can easily instil high-quality education and the love of learning in their students.
Find out how you can become a Super Teacher with LEAD Academy's teacher training strategy.
LEAD is transforming schools by making children future-ready. To make yours a LEAD Partner School: Partner with us today