Learning management system in education: Tracking how it changed the industry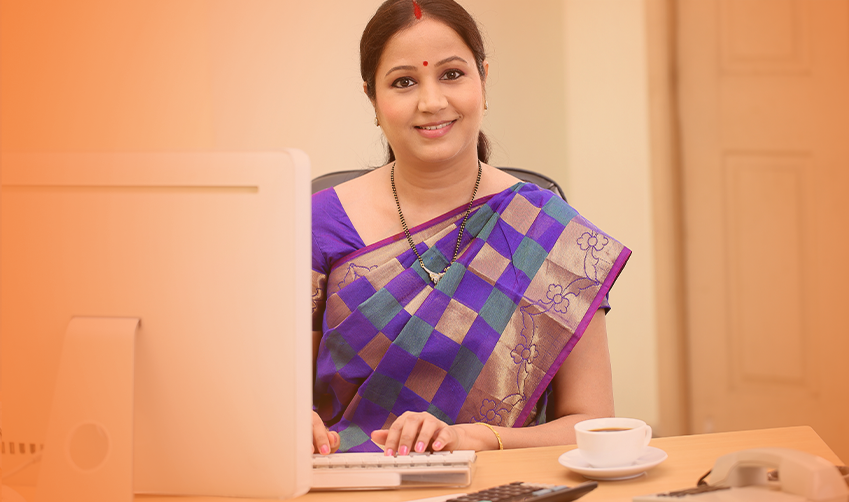 Subscribe to our newsletter
The education industry is going through a monumental phase. Unfortunately, practices that resided at the industry's heart proved to be redundant in March 2020, making the stakeholders question the reliability of the present education model.
The stand-and-deliver model of education took a hit when the pandemic struck. Learning shifted online and education—which has been the lowest experiment sector for centuries finally made a tectonic shift. Children were given liberty to learn beyond their textbooks, and teachers got experimentative with how they teach. Parent participation in their child's academic curve also saw a spike.
Looking beyond online learning  
The learning management system in education is an enhanced way to impart online learning. If the future looks exceptionally competitive, relying on just an online medium like video calls is not enough—a system that makes online education impactful gives meaningful learning experiences and helps teachers deliver better lectures is required. The learning management system in education is everything the sector has needed for a very long time. Students' learning growth is equally proportional to the quality of education they get at school. Fortunately or unfortunately, the COVID-19 pandemic fast-forwarded the pace of progress in the sector and put it on the fast track—something that should have been done decades ago.
The learning management system in education offers high-quality digital content and develops teachers' competencies for effective teaching. Besides, it also offers an opportunity to students to indulge in experiential learning, helps teachers to give personalised attention to every kid and empowers vulnerable students. According to UNESCO estimates, "Over 1.5 billion students globally have been impacted due to the interruption of classroom-based learning; some 430 million students reside in South Asia."
The ongoing pandemic has posed an unprecedented challenge on school authorities to respond effectively to information and communications technology infrastructure and systems and teacher capacity building. Students from vulnerable communities such as remote rural areas or low-income households have been severely impacted. However, the learning management system in education (LMS) has delivered quality education to the farthest areas of the country at all times.
LMS ensures student learning growth via:
Better student outcomes
Expedited learning
Streamlined curriculum
Proficient teachers
Better connectivity between teachers and parents
Flexibility to learn
As UNESCO quotes, "Innovation in education means solving a real problem in a new, simple way to promote equitable learning."
How is LEAD revolutionising learning in every school?
LEAD has simplified how learning is imparted in schools with the Teacher Mobile App that contains high-quality lesson plans. To use these plans efficiently, LEAD conducts Teacher Development Workshops and webinars, allowing them to make the most of the available resources and make education meaningful. Besides this, teachers get lessons in videos, slides, images, and digital copies.

All these factors make excellent teaching possible. Teachers also get a school excellence kit with all the physical and digital teaching-learning material needed to teach according to the lesson plan in the app. LEAD's LMS for school prepares teachers to deploy effective teaching methods to help students learn in a better way. In a LEAD system, teachers explain the concepts to students through an activity followed by group and individual practice that gives students a break from monotonous learning. It, in fact, increases the learning retention rate of the students.
The Teacher Mobile App (TMA) has a resource bank filled with material to make every class a huge success. Teachers also get excellent training material, attendance and progress trackers, class schedules and important notifications, all in one place. Most importantly they also get to conduct and evaluate assessments in just a few clicks using this App. LEAD aims to change how education is imparted in Indian schools and leverage technology for every student's phenomenal performance. The pandemic hampered students' learning growth, but this disruption can be avoided in the future with LEAD.
LEAD is transforming schools by making children future-ready. To make yours a LEAD Partner School: Partner with us today