How blended learning in schools helps attract more parents?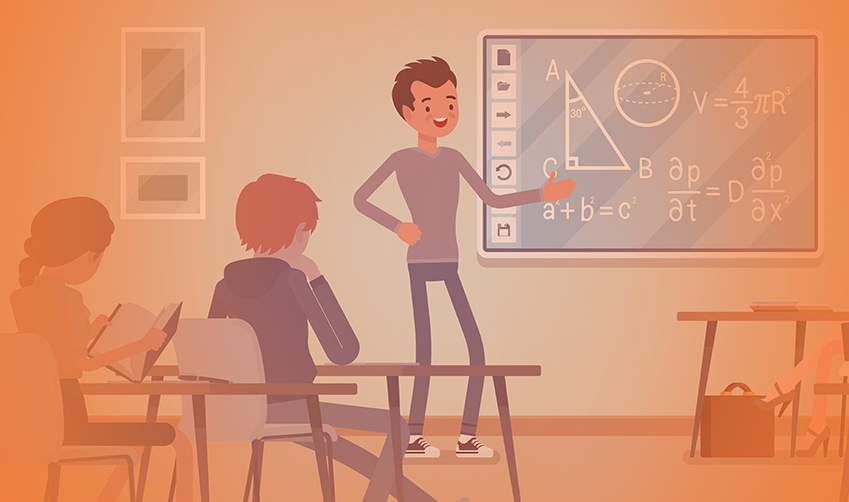 Subscribe to our newsletter
Technology has changed how education has been accessible to children far and wide and pushes educational capabilities to new levels. However, the education revolution was underway even before 2020—the pandemic just accelerated its speed. Schools at large adopted a blended learning model to combat the ongoing crisis— that brings together the best of both worlds – online study and face-to-face learning – helping students stay motivated and engaged.
Blended learning in schools surpass the traditional mode of learning in multiple ways:
Easy and unlimited access
Students don't have to be in class to grasp a concept or learn. Their learning can continue even beyond the four walls of the classroom, go through chapters at their preferred pace and hone a concept thoroughly before moving onto the next lesson.
Blended learning in schools can be customised and suit everyone's level of understanding. Every child is unique, and so is their academic journey. Therefore, teachers can pay individual attention to students to suit everyone's understanding to help everyone achieve great results.
Blended learning in schools makes students self-driven and responsible. In a traditional setup, students are wholly dependent on teachers, and in their absence, they can't navigate the syllabus. However, since blended learning resources are available even when the students are not in the class, they can learn independently, making them self-reliant.
Blended learning allows students to collaborate and engage in discussions with peers. Besides developing co-operation, empathy and respect for others opinions, students also experience an improved way of studying.
Since students learn with an amalgamation of in-class and off-class teaching, technology gets amplified, making the curriculum engaging and helping retain information for longer. As a result, students learn better from distinct modes.
Teachers can analyse, review, and give feedback to students with blended learning—swifter than traditional classes.
The modern-day curriculum must reach visual, auditory, and kinetic learners alike. With the rapid technology change, the education sector has struggled to keep up with the evolving demand for new skill sets to equip 21st-century kids for the future. However, what's unfurling now is the democratisation of learning— reaching more people in multiple ways, during unprecedented times, making education unstoppable—something it always should have been.
How do LEAD-powered schools provide unstoppable learning?
LEAD empowers all its schools with NUCLEUS to let a school function undisrupted, an integrated system that allows the school to operate offline/online/both modes. Moreover, school management can switch between various modes to avoid learning loss.

LEAD enables quality learning in-class and at home. All classrooms get converted into smart classrooms through a smart tv and a teacher excellence kit with LEAD. So instead of a few smart classrooms, every class is visually enabled.  The LEAD School @Home feature in the LEAD Student and Parent app makes quality learning accessible for students at home. Every stakeholder has an app to navigate through various daily functions without any hiccup. Attendance and Progress Reports at LEAD-powered schools help parents track their children's performance.
Digital Learning Content, Physical Reader & Workbooks, Learning Activities, E-books, Regular Assessments, Assignments, Quizzes, Personalised Revisions, Home Practice, etc., lead to wholesome learning while staying indoors.
Also, LEAD ensures that children's attendance remains as high as the in-room classes during remote learning. According to a survey done by LEAD, the numbers say that students with 80%+ attendance scored 40-45% higher on average than students who did not attend classes as regularly. With LEAD, students fetched 80% by the year's end compared to 55% at its beginning. LEAD aims to provide uninterrupted quality learning to students even in times of distress. Because unfortunately, the damage done to the academic lives of students now can't be undone later.
LEAD is transforming schools by making children future-ready. To make yours a LEAD Powered School: Partner with us today