Enhance school learning with LEAD Premier League 2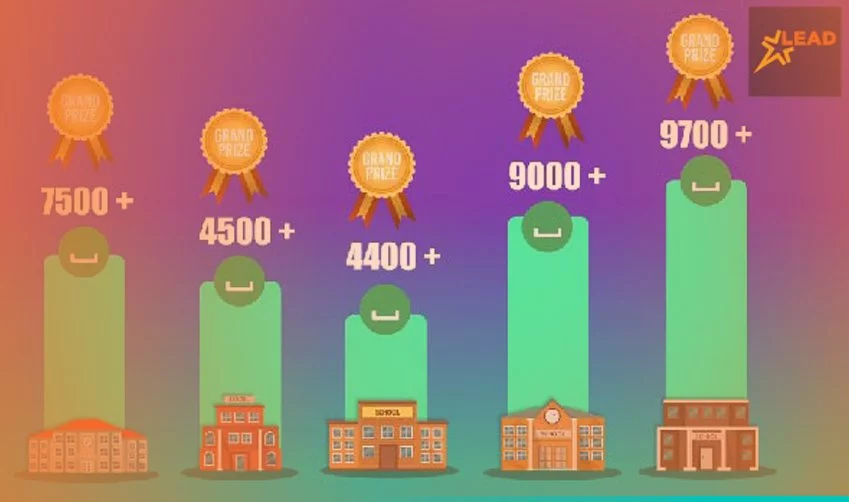 Subscribe to our newsletter
Schools globally were understandably overwhelmed and unprepared to respond to the grave COVID-19 and its impact. The pandemic hasn't just forced schools to adopt online learning; it has also prompted students from remote locations to leave the school altogether.
Though online learning replaced conventional 4-walled classrooms and textbooks got replaced with e-resources, it was not enough to mitigate the student learning loss, for it has its limitations. Past experiences witness that prolonged school closures have long-term negative impacts on children's learning curve, such as reduced cognitive skills. Despite the considerable attention paid by schools to fill the student learning gap, it remains a stubborn feature of the Indian education system. With uncertainties about the pandemic's trajectory, relying on schools' opening and expecting everything to "go back on track" would be wishful thinking.
As the third wave lurks in the corner, students are expected to stay out of the classroom for another year. However, is the school fraternity ready for another year of irreversible student loss, or rather can it afford one?
School learning management system—because the hurt could last longer than expected
The school learning management system has allowed the education industry to build a brighter future. Educators, parents, and students know firsthand the repercussions of this prolonged period of remote learning, and hence school learning management system is adopted by schools to prevent students from further learning loss. Schools must use the ongoing circumstance as an opportunity to re-engage students in ways that encourage them to attend classes via online medium, leading to better school results. The school camaraderie cannot be brought back, but experiences can be created to help them achieve better education.
LEAD Premier League is back- This time it's BIGGER and BETTER
LEAD is an integrated system that aims to revolutionise every child's learning experience, especially when the student learning gaps need immediate redressal. After a roaring success of LEAD Premier League 1, LEAD has launched its second edition to fill in the learning gap created by the pandemic.
A national-level event, LPL 2 offers a larger platform for LEAD Partner Schools to engage and provide students with undisrupted education. By driving schools to earn points and rewards, the LPL attempts to invigorate that competitive spirit.

LPL is created to bridge the student learning gap. Here students are encouraged to attend classes via the Student Parent app, and teachers take classes to enhance learning in real-time. Thus, more student participation leads to better learning. The four central pillars of LPL 2 are:
Uninterrupted Learning
More engagement, more fun
Better preparation for the next academic year
Minimise learning loss
However, are you wondering how LPL 2 will help your school? Well, the rewards are bigger, this time. Your school will:
Make the most of undisrupted quality learning
Get coverage on LEAD's social platform
Schools and teachers win awards at a national level
LPL 2 is an exclusive opportunity to win awards and bonus prizes every week!
Grand finale awards
Top 3 schools nationally get:
LPL Trophy and coverage on LEAD Blog / Social Media
The top 5 teachers from these schools with the highest class takers get certificates and prizes
The following 7 schools get LPL Plaques
The top 5 teachers from these schools with the highest class takers get certificates and prizes
Weekly championship awards
The top 3 schools in every state get exciting prizes
Top 5 teachers from these schools get LEAD goodies
Daily teacher reward
Daily Rs 500 Amazon Voucher for 5 lucky teachers who take live class through TMA(MC@H) and had at least 5 students who took the class
Aiming for non-disrupted education with quality learning is LEAD's goal. Participate in LPL 2 to expedite quality learning at your school.
LEAD is transforming schools by making children future-ready. To make yours a LEAD Partner School: Partner with us today