Lockdown woes? How technology for schools helps in better school admissions rate?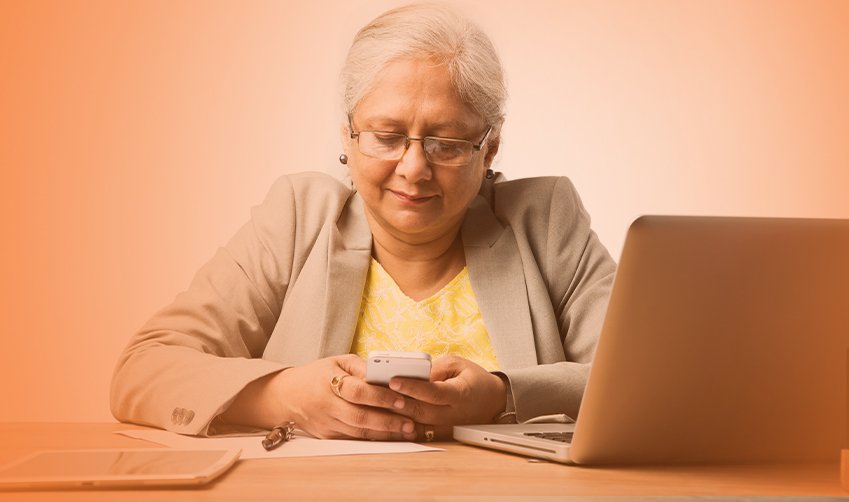 Subscribe to our newsletter
School authorities are perplexed. They are caught between the agonising decision of reopening the school or extending the timeline of students learning from home. While remote learning has salvaged the academic year, a large chunk of the population remains doubtful of its efficiency. Effective learning strategies are essential to end the possibility of worse outcomes and to mitigate contagion.
Online learning, is it enough?
Creating the biggest disruption in the history of the education sector, COVID-19 has created long-term learning loss to every child's academic curve. This is because, today, 90% of the world's children are enrolled in primary school compared to 40% in 1920 (the time around the Spanish flu pandemic). Online learning is not enough to deploy collaborative learning or make learning engaging, especially for younger students. Online learning has further exacerbated the stress levels among teachers who are not equipped to deal with this sudden tectonic shift leading to widened achievement gaps. Returning to the pre-crisis schooling routine will take longer than estimated—Initially closed for weeks, the reopening dates keep getting regularly extended.
Integrated learning systems for schools dwarf the loopholes of the educational sector, bringing better learning to the table. Schools have faced unprecedented crises globally and have to bear unexpected financial crises. Assuring parents of the quality of education that your school offers does half the work. Powered by technology and surpassing mere "online" learning, integrated solutions can save the school admission rates from plummeting. Smart schools have rescued the sector that remains in uncertainty. It has given parents a ray of hope that children can thrive in the future via learning from home. Integrated learning systems give your school several benefits such as:
      Automation of school operations
      Flexibility to students to learn at their own pace
      Recorded lectures to revise whenever they want
      Better connectivity between teachers and parents
      Performance of every child and teacher with a click
      Switching between online/offline/both modes whenever required
      Conducting exams seamlessly
      Streamlines curriculum to help teachers to teach better
Achieving growth in admissions rates remains at the top list of every school owner in the ongoing stressful times. While schools understand the underlying benefits of technology, many are still working on the archaic model of "online learning". Irrespective of the size of the school, they can deploy effective strategies to combat the crisis, which is going to stay here "longer" than we initially calculated. "COVID-19 led to the largest boost in online learning participation," and schools must use this opportunity to be more open-minded and cast off presumptuous, misaligned assumptions about technology in the sector and resolve one of the most pervasive challenges of our time.
How can LEAD help school owners make their schools 100% complete to drive better admissions?
LEAD has been an advocate of technology in the education sector for its betterment. The ongoing pandemic has reminded everyone of the apparent ambiguities in the sector and has proven some perceptions of online learning to be antiquated and unsustainable nullified. Whether it is the plight of the school owners or the anxious parents struggling to find time to assist their children with meaningful online learning, LEAD has been a blessing for all.  Learning at home has become fun with the LEAD School @home feature in LEAD Parent and Student App, allowing children to study seamlessly even at all times. It also connects teachers with students and parents with a click—proving more beneficial than traditional schooling.

School owners get the option of switching between online and offline modes of education quickly with the help of LEAD's Nucleus. LEAD assures 100% complete school and provides uninterrupted learning to kids by providing-
  Personalised timetable for schools
  Live and recorded classes
  Homework
  Resolving query
  Revision
  Online Assessments
  Remedial
  Reporting
  Social and emotional support
LEAD is transforming schools by making children future-ready. To make yours a LEAD Powered School: Partner with us today