LEAD in the world's top EdTech firms, GSV EdTech 150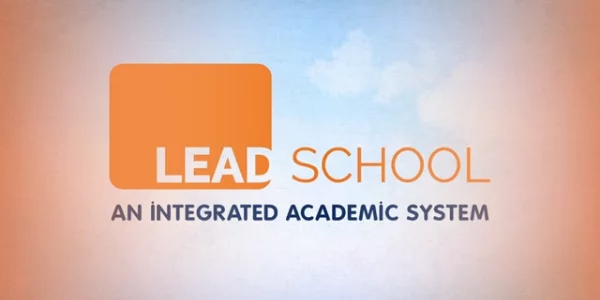 Subscribe to our newsletter
When you catch a glimpse of your potential, that's when passion is born.
LEAD began with a dream; a vision. We saw tremendous potential across Indian Affordable Private Schools (APS). They just needed the correct support and nurture. This determination, sprinkled with teaspoons of optimism, to empower schools and educationalists propelled us through storms. But sunny days always follow stormy nights. Similarly every time a school trusted us for their welfare, our vision moved a step further to reality.
Today, we are proud and elated to announce that LEAD is selected as one of the top EdTech companies by the GSV EdTech 150. As we add another feather to our cap, we are eternally humbled to have been chosen among the 2000 venture capital-backed companies in EdTech space across the world.
While we leap with joy and clink our glasses, the mission is far from over. Our imagination encourages a brighter future for India with an amalgamation of technology and a modern learning approach. In the next five years, we aim to empower 25,000 schools.
As JK Rowling correctly said, "We do not need magic to change the world, we carry all the power we need inside ourselves already: we have the power to imagine better."
What is GSV EdTech 150?
The ASU+GSV Summit is connecting leading minds to transform society with its focus on learning. They kicked off GSV EdTech 50 last year to acknowledge the momentous contribution of EdTech companies across the world. Soon after, unbeknownst to anyone, the COVID-19 pandemic catalysed the scaling of EdTech companies. 1.6 billion folks found solace in virtual learning, a massive number perhaps. We witnessed our education industry adapt to modern technology and, thereby, amplify its reach in remote corners of different countries. According to a report, the EdTech firms grew by 96% globally.
In continuation to last year, the ASU+GSV Summit listed 150 companies in 2021 which together reached 3 billion masses– surprisingly- half of the world's populace. The list tripled this year due to a rapid scaling of companies.
How does LEAD stand apart from the other candidates on the list?
The firms were evaluated on multi-pronged criteria – organic revenue growth, revenue scale, user reach, geographic diversification, active learner reach and margins profile.
LEAD's integrated system became a staunch pillar of hope to numerous school owners amidst the darkest times of pandemic. The aim was always to make education affordable and accessible to every school and each child studying there. With our approach and phenomenal hard work, we went from serving 800 schools to over 2000 schools this year to fight the momentous learning loss that Indian children were facing. Today, we continue to cater to 8,00,000+ students and 10,000+ teachers in LEAD Powered Schools across India.
This success could be attributed to LEAD School @Home and hybrid learning– the beacons of hope during pandemic-induced nationwide lockdowns. These methodologies continue to provide students with uninterrupted education and reduce learning loss.
The list is segregated into 3 segments – K12 education, Life-long learning, and Higher education. The K12 education category, which LEAD falls under, sees 33% of the 150 companies.
The future ahead at LEAD
The pandemic has forced us to work out of our comfort zones. While spearheading the education sector, the future of India's young minds falls upon us. With innovative programs like Bridge Course, LEAD Masterclass, LEAD Premier League, and Summer Camp, LEAD continues to champion uninterrupted learning for each child. The pandemic has left a massive dent in students' education, only together can we overcome it.
LEAD is transforming schools by making children future-ready. To make yours a LEAD Powered School: Partner with us today