How to make your school future-ready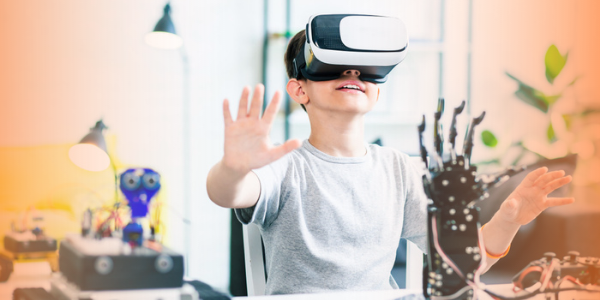 Subscribe to our newsletter
The COVID pandemic brought the deficiencies of the conventional schooling system into the stark spotlight. As schools open up, it is imperative that we take a hard look and truly make our schools future-ready so that the learning process can withstand shocks like lockdowns. Digital classes have been a the most crucial factor in enabling schools to continue education and bringing about a transformative change in schooling. But what about the future? What about the relevance of digital classes in this post-pandemic world?
Let's take a look at how the new form of digital classes will still continue to drive the future readiness of schools:
Make your school truly digital
Digital classes doesn't just mean conducting classes on zoom or any such application. It means a complete rehaul of the operation of your school. Online lectures are just part of the whole picture. So what comprises digital school online classes? Let's take a look:
Online classrooms are the first stepping stone to make your school's complete digital transformation. This makes the learning process insulated from any kind of lockdown. Another emerging technology that you should find more about is virtual reality software wherein you provide students with a simulated environment for engaging directly with the content.
Online Attendance Tracking
Teachers and staff members can use school management software to mark attendance online. This not only reduces the chances of errors but also helps in saving time. Such systems also make it easy to get an overview of a month's or even a year's attendance.
School admins can also leverage digital solutions by using a fully functional online fee management system. This helps immensely in tracking the student fee, marking the unpaid dues, marking the paid ones, and a lot of similar activities.
This application of a digital system is a boon for students and friends as they will be able to register online with a click of a button. All necessary details can be filled in online instead of standing in long queues at the school.
Improved teacher training and development
There's a huge difference between being a teacher and being a good one. Teachers who inspire students to do better and help them at every stage are critical for every school. If teachers are trained in relevant skills and have adequate training, a productive classroom learning environment can be guaranteed.
The ongoing teacher training module in various schools is complex and non-engaging. There's no training module for the overall development of teachers or on-subject teaching mastery.
At LEAD Powered Schools, we not only provide school online classes for students but also dedicated platforms like LEAD Academy enable all online training and certification efforts of LEAD. It offers the complete training & development module for teachers and school leaders to ensure excellent student learning via:
3 years certification program for teachers and leaders
Pre-TDW (Teacher Development Workshop) and TDW certification
Just-in-time training and special-purpose courses
At LEAD partnered schools, teachers sign up via TMA (Teacher Mobile App), take courses on LEAD Academy. They are then assessed and certified based on how well they demonstrate student impact.
Engagement and interaction with students
In the modern learning environment, it should be students who should be at the center. While teachers and administrators play a crucial role in making a classroom future-ready, it is ultimately the students who have to be made more involved in technology decision-making and deployment. By implementing simple steps a school can empower their students to better adopt digital classes. For example, you can elect "technology ambassadors" amongst students who will be trained on new technology and aid the school in training and implementing new technological initiatives.
In conclusion, being future-ready involves massive changes at all levels in schools, be it in the teaching methods or teacher training or streamlining administrative functions of the school. We hope that this article gives you a stepping stone towards making your school future-ready using integrated digital classes.
If you are a school owner or principal and looking for integrated solutions to make your school future-ready, contact us today!