Learning Management System Helps in Better School Management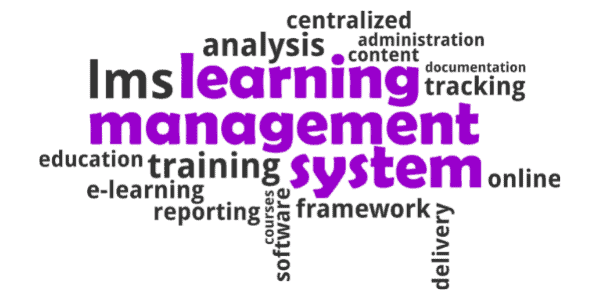 Subscribe to our newsletter
A learning management system is a software designed to plan, execute, and assess learning outcomes. Apart from teaching, this application also assists in documentation, admission, administration, and tracking processes. The main objective of this software is to enhance the learning and teaching experience. This software not only provides courses but also helps in skill analysis, registration, and administration of courses.
A learning management system ensures better school management with a wide range of features. Because of this software, which handles all the functions of the school, the working of school staff becomes easy.
In this blog, we discuss how a Learning Management System helps in the better management of school activities:
Reduces Workload and Increases Accuracy
These learning management systems are enabled with advanced technology that helps perform calculations, classify data, sets automatic reminders, etc. This reduces the workload of the staff. Due to this, the deadlines are achieved on or before time. Therefore it creates a harmonious working environment for the staff. Now, as the calculations, clarification of data, and other activities are performed by the learning management systems the number of discrepancies decreases. As a result, the efficiency and accuracy of the school management increase.
Accessibility and Versatility
Learning management systems are highly accessible. For a learning management system login, the user needs a login id and password with a desktop, tablet or laptop with internet connectivity. Because of this, staff can also work from home. They can work whenever and wherever they want. There is no delay in the completion of tasks. Once the tasks are assigned they can be performed immediately. After the learning management system login, the user can find that the software is highly versatile as it performs all kinds of administrative as well as teaching activities such as supervising staff payroll, scheduling events, scheduling periodic assessments, etc.
Paperless Administration Activities
With the incorporation of learning management systems, schools can go paperless. For example, teachers no longer have to hand out quiz papers to each student. They can easily conduct short quizzes or practice sessions during their classes. The results can be easily announced because the answer keys are readily available. Teachers can save their valuable time and save paper at the same time. A learning management system is highly environmentally friendly and enables efficiency in all administrative activities as well.
Better Insights Due to Inbuilt Analytics
Today data is everywhere. It provides useful information about what is going right and what needs to be improved. With the learning management system login, teachers, parents, and students can easily see students' areas of strengths and areas for improvement. Teachers can assign remedial wherever required. Students know where to focus in order to improve their exam scores.
Increased Scalability
A Learning Management System (LMS) is essential to manage your institution's learning experiences seamlessly. It can handle a large amount of data, as well as a large number of users without breaking down. Today's servers and cloud environments enable school institutions to monitor and adjust capacity according to LMS usage: ensuring efficiency as well as reliability.
How does LEAD's LMS benefit schools?
Better engagement and retention
With LEAD's Learning Management System login, teachers get seamless technology that elevates their teaching standards. International standard curriculum with audio-visual content and activity kits, top-notch pedagogy, guaranteed results, skill-based curriculum, extra-curricular activities, and more.
Education undisrupted
Learning Management System login enables educators to deliver online course content to students. This ensures that no external factors can disrupt education for children. During the recent pandemic, LEAD [email protected] helped teachers and school owners ensure that even at home, the learning curve of students wasn't impacted. The attendance in online classes improved through LEAD's integrated school system.