Best Classroom Management Strategies To Ensure Student Success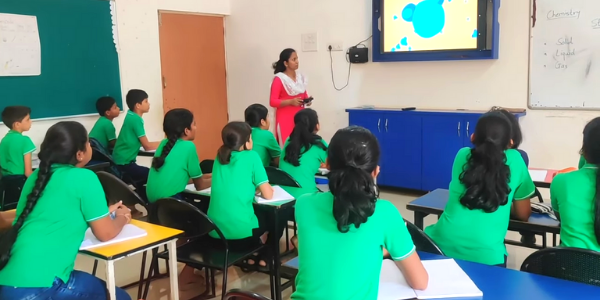 Subscribe to our newsletter
Classroom management strategies are essential for teachers looking to make a difference in the classroom. These strategies can help in keeping students focused, teach students how to manage their attention and work with others, and reduce behavioral issues and problems. In recent years, classroom management strategies have gained much attention from the stakeholders of educational institutions.
In this blog, we are giving you an overview of what are the basic pillars of classroom management strategies and how to practically implement them in the classroom.
Pillars of Classroom Management Strategies:
Student Independence
Flexible classrooms require a certain degree of independence in students. If teachers want to maximize time working with individuals and small groups, for example, they need the rest of the class to be able to work on their own.
Student-Teacher Relation
Teachers and students should develop a good relationship. This will increase the amount of in-class interaction between them and thus help drive maximum benefits for both teachers and students.
Relevance with Reality
Teachers must come up with real-life examples while teaching. For students learning becomes easy if it has real-life applications. Students connect to their curriculum in person.
Now, having understood the basic pillars, let's take a look at some best classroom manage
Documenting Rules and Follow Through
Classroom rules should be established to maintain the decorum of the classroom. They should be clearly communicated so that every student understands the same and agrees with them. The rules may include the punctuality of the students, responsibility for the cleanliness of the classroom, conduct in the classroom, etc. A class monitor should be appointed to keep a record of the rules being followed. They should inform the teachers of the same, the teachers should in turn emphasize that the rules are in place.
Friendly Disposition and Encouraging Regularly
The students should be approached in a kind and humble way and should always be given positive comments which will encourage them. Students should be praised for their performance even if it's a small win. Encouraging students regularly inspires students, raises their self-esteem, and encourages positive behavior. The parents should also be called to give an appreciation note to their child, which again will motivate the child to perform the best.
Fun and Engaging Environment
The students should be motivated by interactive classroom activities and practical investigations. This will help the students to concentrate as well as work hard. For example: organizing a fun group quiz contest where students strive to answer the questions and be the lead team.
The best classroom management strategies help students to learn in a healthy atmosphere. Such classrooms foster good behavior and cooperative participation, which leads to students learning life values and knowledge.
At LEAD Powered Schools we provide teachers with all the necessary tools and support to enable them to improve their teaching effectiveness
Readily available teaching tools and helpful resources to make teaching easy and effective
Ready-to-use Teaching Tools, Resources
Audio-Visual and Interactive Video Content
Get Support in Your Growth Journey
Continuous training, exclusive workshops, observation, feedback, tips, tools and platforms like LEAD Academy to help improve your teaching
Partake in Teacher Development Workshops
Continuous Classroom Observation and Feedback
The largest network of 25,000+ teachers and expert faculty brought together by LEAD for you to connect, learn & share best practices
Connect, Learn and Grow with Other Teachers
Get National-level Recognition
Accelerate Your Career Growth
Through advanced technology tools, regular training and development, and access to a large network of teachers, we make sure our teachers become Super Teachers.