NCF guidelines on transforming the quality of school education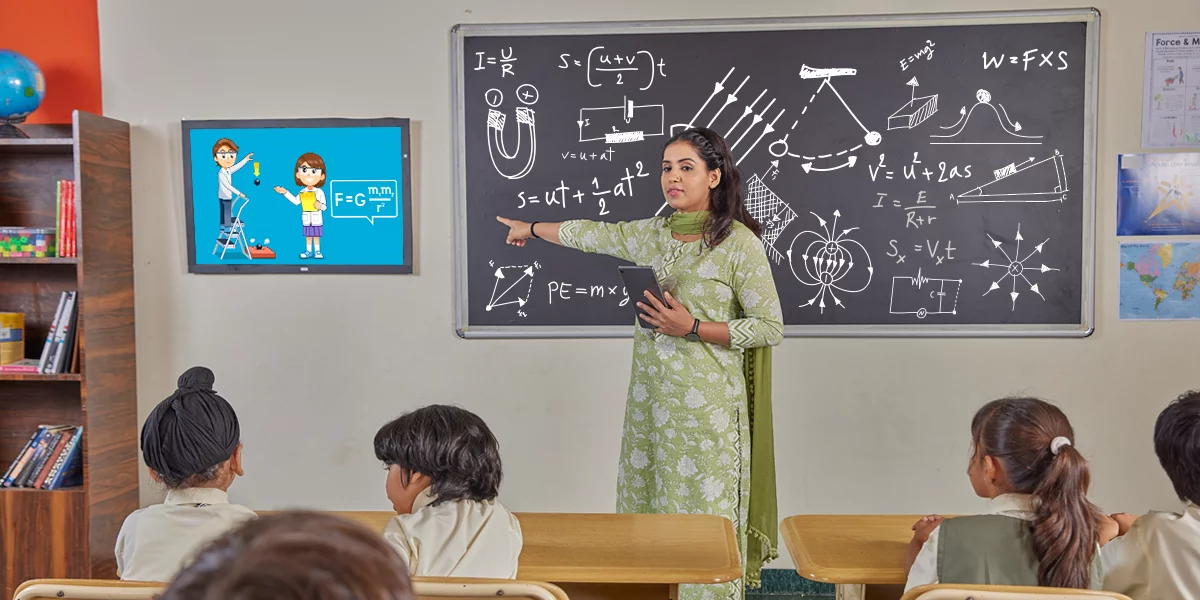 NCF guidelines on transforming the quality of school education
Last Updated On: 05/05/2023

"Education is not the learning of facts, but the training of the mind to think." – Albert Einstein.
In this article

Holistic Changes Through NCF Guidelines for Schools

NCF Guidelines: Positive Transformation of School Education

How Does LEAD Help Schools Align with NCF Guidelines?
Holistic Changes Through NCF Guidelines for Schools
The NCF for Early Childhood Care and Education is one of the four NCFs and the only one released to date. It is very important as the foundation should always be rock solid. The aim of NCF is not just to change the curriculum content or pedagogy but bring a holistic change in school education. It is the teacher who will ultimately be the torchbearer for the changes that NCF seeks, and school owners are the ones who will push for these changes.
Never miss a story
Stay updated with the latest news and articles related to school education
SUBSCRIBE TO OUR NEWSLETTER
NCF for Early childhood Care and Education Guidelines: Positive Transformation of School Education
This NCF is based on cutting-edge research from across the world in multiple disciplines like neurosciences, brain study, and cognitive sciences to bring in positive effects. The following are the NCF guidelines for transforming the quality of school education:
Physical development:

The students should have fit & flexible bodies, develop sharpness in sensorial perceptions, and have a holistic awareness of their experiences.

Socio-emotional and ethical development: Students should develop emotional intelligence and understand & respond positively to social norms in the classroom and school.
Cognitive development:

There should be an appropriate use of tools and technology in daily life situations for learning and developing logical thinking. Students should also be able to develop abilities to recognise the world through quantities, shapes, and measures.

Language and literacy development: Students should have effective communication skills for day-to-day interactions in any two languages. They should be fluent in reading & writing one language while having basic reading & writing ability in the second.
Aesthetic and cultural development:

Opportunities for children to develop abilities and sensibilities in visual and performing arts and develop positive learning habits to engage actively in formal learning environments like a school classroom.
But these guidelines will be effective only when the school owners implement them appropriately in their schools, bring in infrastructure that makes these guidelines a reality and train the teachers to transform school education accordingly. 
NCF 2022 for Foundational Stage
LEAD Webinar- Insights into NEP and NCF
How Does LEAD Help Schools Align with NCF Guidelines?
LEAD is India's largest School EdTech company and stands ahead of its competitors in providing multiple learning solutions. These learning solutions aren't just the best but go a step further and align perfectly with the NCF guidelines. The following are LEAD's solutions to transform school education according to NCF guidelines:
LEAD is spearheading the change in school education. School owners can implement the NCF guidelines with the support of LEAD and provide a holistic and futuristic education to their students.

"Education is the passport to the future, for tomorrow belongs to those who prepare for it today." – Malcolm.
Conclusion
NCF guidelines encapsulate the overall experiences that a student has in school and aims to make the school environment more positive, engaging, learning and supportive of children. You too can  transform the learning experience at your school by partnering with LEAD! Contact us for a FREE consultation today.
Article Summary
National Curriculum Framework (NCF) comes along with NEP 2020 and envisions bringing change in the curriculum and pedagogy of Indian school education. 
The NCF for Early Childhood Care and Education is the foundation that should be implemented with full vigour as it will also ensure the other NCFs' effectiveness.
NCF guidelines will bring changes in school education by transforming learning along 5 contours. 
These changes will contribute to the holistic development of the students and effective and engaging school education.
Never miss a story
Stay updated with the latest news and articles related to school education
SUBSCRIBE TO OUR NEWSLETTER
x
Give Your School The Lead Advantage