Pandemic has shrunk learning opportunities: Reversing the gap with integrated education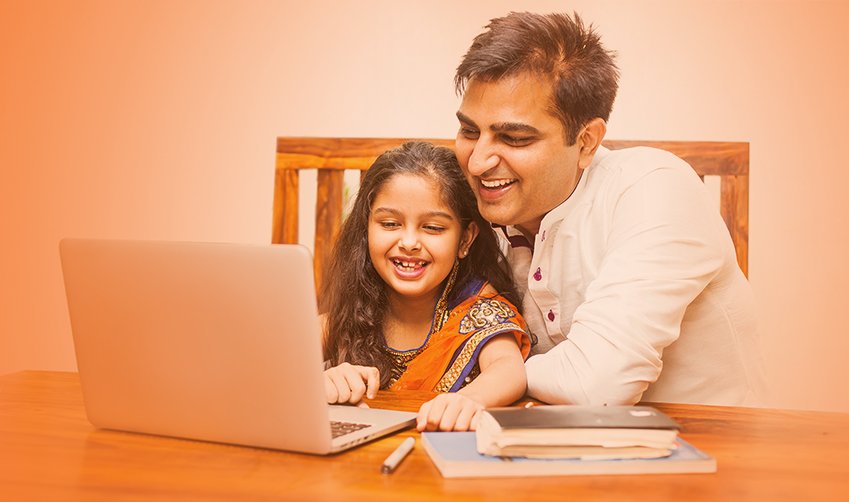 School closures induced by the COVID-19 pandemic have disrupted learning beyond measures. Deploying online learning at the scale required by the COVID-19 pandemic was never done before. The ongoing pandemic now threatens the hard-earned years of learning, and to combat this, educational institutes tried the unimaginable (embraced technology), which has opened new avenues. The pandemic has been a catalyst for creating an inclusive and advanced education system for all children.
The existing online learning model has resulted in high levels of teacher burnout, and the confusion persists regarding the continuous shift between online and in-person models.
The new way to school learning
School stakeholders have been suggesting, "Things will never be the same again". But what does that mean? Does that mean how schools operated for all the years will change fundamentally forever? Perhaps, yes. The way technology made inroads in the sector suggests that some aspects of schooling might not be the way they were before. For example, parent-assisted learning has become the default across schools, which might be an irrevocable shift. Earlier, where the entire schooling was dependent on educators, now will have parents as a key player. Integrated education supported by technology makes this possible. Integrated management software for school makes teaching easy, helps parents assist their children in learning hassle-free at home, provides in-time monitoring of children, lets a school switch between in-class and online whenever required, offers quality learning, and gives a chance to students to learn beyond their textbooks.
This is the first time after World War II that so many schools have gone into lockdown for the same reason. Since the impact of the pandemic will be far-reaching, school learning will never be the same.
How has LEAD made parents' journeys hassle-free?
To support parents helping their children make the most of their academic sessions, LEAD School@Home has sought to replicate classroom processes by integrating technology into the learning process involving all stakeholders, including parents. Live and Recorded Classes. LEAD Student App enables children to attend live classes daily and watch classes that they might have missed. This has helped bridge the learning gap created due to the pandemic. Students can also test their understanding by completing quizzes on the App.

Completing and submitting assignments have also become a lot easier for students using the LEAD Student App. In addition, teachers have been able to conduct objective and subjective assessments for students using the App.
Online learning limited the interaction between students and teachers. However, the LEAD Student App's 'Ask Doubts' feature helps teachers and students interact easily and resolve queries. In addition, the LEAD App has a unique section specially designed for parents to monitor their child's attendance easily, check report cards, and receive essential feedback and notifications on the LEAD Student App. Parents play an essential role in a child's education and we wish to involve them in every way possible. New features, competitions and school notices are all shared on the App for parents to check and acknowledge.
Besides making the home learning experience a seamless one, LEAD also helps parents with the holistic Learning Experience for their child with the World Class Curriculum & Pedagogy and complete personality development with technology-led innovations like dedicated student app and live masterclasses etc. The Student App has been carefully designed to ensure seamless learning, even online. To battle the consequences of the COVID-19 on the education sector, the LEAD Student App was created. LEAD aims to ensure that the stakeholders can intuitively communicate with each other and that each App's interface is as engaging as possible. Integrated education supported by technology is the only way forward, and LEAD is making some breakthrough advancements in school learning via its integrated academic software.